Online Casino Revenue Hits $1 Billion In PA & NJ In 2021
Andy Brown
Published: Nov 30, 2021
Updated: Jul 31, 2022
The three crucial online gambling US states – Pennsylvania, New Jersey, and Michigan, are witnessing their monthly online gambling revenue of more than $100 million. It means each state has an easy-to-achieve target of $1 billion in revenue annually. 
In 2021, both Pennsylvania and New Jersey crossed this target line in October. Although the daily revenue breakdown is hard to track, it can be safe to say that New Jersey passed the target earlier in November. On September 30, it surpassed a mere $11 million after counting poker as well as casino game revenue, so mostly it hit the ten-digit target in the starting week of October. Pennsylvania only made it through by $50 million, so they probably surpassed the target in the last week of October. 
Michigan had an unfair disadvantage of launching its online casino market early this year on January 22. As of October 31, it hit revenue of a mere $775 million. To hit the $1 billion target, it would have to run exceptionally in the month of November and get there by mid-December. 
All of these states are set to complete the year by accomplishing a strong target revenue. The main surge in online gambling revenue took place in September. Coming to the smaller iGaming US states, Delaware came back strong after its weak stats in September, with an average daily revenue increase of 13% in October.
These above-mentioned data have been taken directly from every state's online gambling regulatory body. 
Online Gambling Revenue – New Jersey – October 2021
In October, New Jersey online casinos generated a revenue of $124,569,344. Here, online poker contributed an additional revenue of $2,432,361. The combined revenue of the two was increased by 3.6% from September. However, the increase in daily average basis from September to October was merely 0.25%, which is insignificant. 
One of the smaller licenses – Ocean Resorts – had the best revenue hike – 12%. However, it can still do better in November with the launch of its new Tipico Casino. Golden Nugget casino online, previously the market leader, had also come up with 7.5%. Although it's too soon to say that Golden Nugget is making a step to reclaim its title from Borgata, it mostly made some close distance. Borgata is still in the lead by 20%, even if it's down by 1.7% in October.
Online Gambling Revenue – Pennsylvania – October 2021
In October, the Pennsylvania online casinos generated revenue of $114,185,126. Poker contributed another $2,854,323. When calculating the daily average, its combined revenue increased by 1.2%, followed by its 12% leap in September. However, the entirety of the October raise was mostly accounted for by the table games, while slots contributed slightly. 
Valley Forge, one of the bigger licenses, was the big-time winner, with a revenue increase of over 13%. All thanks to its FanDuel casino and the sister brand – Stardust Casino. The Rivers dropped slightly, whereas the Penn National license held steady.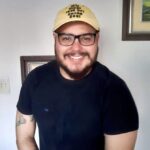 Andy is a skilled recreational gambler for more than 11 years. His primary focus is on the regulated US online casino and poker markets. Editor-In-Chief at Gamblerzz.com.