Richmond Precinct Vote Closes, One Casino Is Most Likely To Fail
Andy Brown
Published: Nov 10, 2021
Updated: Nov 15, 2021
As of this morning, the counting of 71 out of 72 Richmond precinct clearly indicated that One Casino and Resort is losing its plebiscite by 2,225 votes. However, the end result can still change as the official, and the final result is yet to be announced. 
The issue stands on whether this retail casino will be allowed to be built or not. However, the current odds are not good and not in favor of the company. The current vote margin states their course of failed action by 2.88%. However, if there are any surprises from the final precinct, which manages to swing the voting ratio, One Casino and Resort will invest $563 million for the construction and become the state's fifth and the most expensive retail casino. Its plan revolves around the opening of its platform to gamblers by 2024. 
The company plans to establish a house with a gaming space of about 100,000 square feet. Whether the gambler resides in Old Dominion or beyond, it would cater to them all. 
Denial From The Richmond Voters 
Five retail casinos were approved in the state by lawmakers in the spring of 2020, which the Virginia Lottery regulates. Moreover, legislators also approved online sports betting at that period. But every municipality has to sign off on the projects separately. 
So, in November of last year, voters in Danville, Bristol, Portsmouth, and Norfolk accepted the rest of the four casinos, which will require around $300-$500 million for construction. Then, Richmond voters concluded the fate of One Casino this November. 
About 142,460 active voters are there in Richmond who are registered with the Virginia Department of Elections. Out of these active voters, 80,000 of them voted yesterday and saw the issue. 
Although the Republican Glenn A. Youngkin was picked by only 19.73% of the total Richmond voters for occupying the governor's office, a majority of votes statewide had elected him. The democratic administrative candidate Terry R. McAuliffe, who was a constant supporter of One casino, had to face defeat as he got 77.13% vote as per the unofficial count. 
One Casino Had Plans To Market To Black America
Alfred C. Liggins III, the Urban One CEO, told in an interview that One Casino and Resort would be marketed into the US state in the following way: 
"We will utilize our expertise in the media industry to promote and market ONE all across the US. We, Urban One, are one of the largest urban content distributors in the US. We have been the leading voice, speaking to Black America for the past 40 years. Our content is relatable, our brands are peerless, and our reach is inimitable."
However, the chances of this dream and hope may shatter soon as per the voting scenario till now.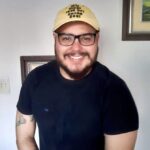 Andy is a skilled recreational gambler for more than 11 years. His primary focus is on the regulated US online casino and poker markets. Editor-In-Chief at Gamblerzz.com.