Scientific Games Sells OpenBet For $1.2 Billion
Andy Brown
Published: Oct 5, 2021
Updated: Oct 8, 2021
Where several gambling companies are looking for ways of expansion, Scientific Games have chosen a different path. The company took a solid step against the trend on Tuesday, announcing that it sold its sports betting platform, OpenBet, to the UFC owner Endeavor Group Holdings, Inc. 
The sports betting platform may not be as popular among the readers as customer-facing brands. However, Scientific Games has contributed to the gambling industry with many digital table games, popular slots, and iLottery products in the US. The company also aggregates gambling contents from suppliers, supplies account management platforms, and ensures lottery services in the US. It believes focusing on casino-related products is the most profitable way to run the business.
 To increase its resources and focus on the iGaming sector, the company announced its willingness to sell off the sports betting platform and lottery services in the summer. The first part of selling the sports betting services is somehow managed by their deal with Endeavor. Openbet has been picked up for $1 billion cash and $200 million in Endeavor stock. 
Barry Cottle, CEO of Scientific Games, said that "the transaction process to sell OpenBet has been a culmination of a thorough procedure for providing value for shareholders." 
Endeavor, a publicly-traded company, got a 6% hike in their shares after the OpenBet news acquisition. However, Scientific Games investors seemed to be the same, and there was no price fluctuation on Tuesday for their shares.  
Endeavor Takes Steps To Expand Their Existing B2B Services
From Endeavor's perspective, the deal seemed to focus more on synergy with its subsidiary IMG arena. Similar to Scientific Games, IMG Arena is a B2B company with a much more focused narrative. 
Currently, it supplies sports content for sports betting operators. Whether live stream of events or official data, they provide all. Its recent focus is on a product named the Golf Event Centre. It plans to create a wholly featured golf betting experience by having an official partnership with the PGA and enabling in-play betting lines and live streaming golf. It counts the BetMGM sportsbook on the list of its clients. 
After the OpenBet acquisition, Endeavor and Scientific Games look forward to completing the deal in Q2 next year. By that time, IMG Arena will have its end-to-end solution consisting of the OpenBet platform and its bells and whistles. 
Endeavors Have Ownership Over UFC
Vertical integration is just a step away from Endeavor. This is because it not only owns a sports betting platform, a content delivery service, but an excellent source for content creation, too – UFC! In March, Endeavor spent $1.75 billion as a part of its IPO preparation to buy out the stakes of its partner and have consolidated ownership over the UFC. Moreover, it added the richest man on Earth, Elon Musk, to its board of directors too.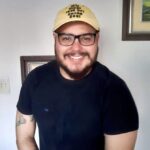 Andy is a skilled recreational gambler for more than 11 years. His primary focus is on the regulated US online casino and poker markets. Editor-In-Chief at Gamblerzz.com.