Scientific Gaming Acquires Authentic Gaming
Andy Brown
Published: Nov 10, 2021
Updated: Jul 20, 2022
Scientific Games has recently got buyers for the lottery arms and sports betting of its business. Its plan to sell both of them was centered around its aim to give more focus on iGaming, so the expectation of getting some online casino-related announcement was obvious in the near future. 
Today, the company announced its acquisition of Authentic Gaming with the sole focus on entering the US live dealer casino market. 
As stated in the press release, about 30% of Europe's iGaming market is made up of live dealer games. However, the live dealer games have only been around for a few couples of years in the US but are gaining a consistent and rapid increase in popularity. An effective and advantageous monopoly was enjoyed by Evolution gaming over such products for plenty of that time. However, that time has now come to an end with this recent announcement. 
What is Scientific Games planning to buy?
Previously, Authentic Gaming was a privately owned business organization. This is the reason why the recent announcement doesn't comprise any such detail about the acquisition terms like the purchase price. 
The company has changed hands for the second time in the consecutive two years. Being a former subsidiary of LeoVegas, in 2019, it was sold for €15 million to Genting Online. About three years earlier, LeoVegas acquired it for less than half what Genting Online paid. 
Authentic Gaming is based in Malta like several other gaming companies and is yet to make its landmark in the US. However, its products are available to over 30 European operators, including some with a presence in the US, like Betway Group, 888, and Entain. 
Authentic is a highly explicit company that focuses specifically on live dealer casino products. This indicates that the current acquisition should make it fit perfectly for the Scientific Games' recent business. 
Will extreme focus and dedication pay off Scientific Games? 
At the end of 2021's first half, Scientific Games revealed its true plans and intentions. In June, it explained to the investors that after the results from the strategic business review, it had concluded to withdraw its presence from the lottery and sports betting markets and double down on online casino products. 
The first part was executed pretty soon after the discussion. Soon, the UFC owner Endeavor group collected $1.2 billion in cash and remained in stock for the OpenBet platform. In the meantime, Scientific Games also successfully negotiated its lottery business for sale to Brookfield Business Partners for the amount – $6 billion. 
Scientific Games' presence in the US will contribute to its big and long-term plan of casino specialization. As far more states have legalized the latter, online casino revenues are trailing over sports betting now. This indicates that the US iGaming has more opportunities to grow, which is the ultimate plan of the company.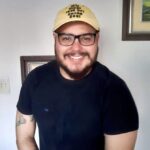 Andy is a skilled recreational gambler for more than 11 years. His primary focus is on the regulated US online casino and poker markets. Editor-In-Chief at Gamblerzz.com.