Top 10 Biggest Gambling News In 2020
Andy Brown
Published: Dec 30, 2020
Updated: Jul 12, 2022
2020 has been a year that we cannot forget. Many lives, as well as industries, have turned upside down this year. Indeed, there have been plenty of developments in the US online gambling as well. As the year is about to wrap up, it's time to take a look back at the US online gambling market that has made quite progress last year. We have compiled the top 10 highlights of the USA gambling market that you would like to know. So, just scroll down and get a gist of this gambling year in this article.
#1 Six US States To Expand Gambling
It came as a surprise yet a relief to all the gambling enthusiasts in these states. Now six more US states have agreed to show the green flag to online gambling. Out of six states, three have approved sports betting: Maryland, South Dakota, and Louisiana. Nebraska has approved casino games at its horse racing tracks, Colorado decided to expand the casino games, and Virginia opened up four new locations for gambling.
This announcement came after the Supreme Court lifted the ban on US sports wagering. As a result, almost half of the American states have legalized sportsbooks. Gambling expert David Schwartz said that Americans have started being comfortable with the idea of legalized gambling. With the inclusion of online gambling, people have got even more reasons to invest in casinos and sports betting.
CEO of the American Gaming Association, Bill Miller, said that as six more states enter the gambling industry, more Americans will have job opportunities, tax revenue, and regulated entertainment.
#2 US Gamblers Spend 3.5x More On Stocks Than Casinos
Even though USA online gambling is in full swing, research has found that the total amount spent gambling on stocks is 3.5x more than people spent on online casinos. There have been three types of research by different universities that highlighted the tendency of gambling on stocks. The research has found the difference between gambling and the intent of investment.
Both online casino gamblers and stock investors were monitored. After a study, it was found that stock investors spent 3.5 times the money spent by casino gamblers. Investing in lottery stocks has also increased this year. Lottery stocks are low-priced and high volatility. The best example of lottery stock is like a promising tech company entering a questionable market. No one knew that online streaming services like Netflix would have a place in the market until it started dominating. So, when Netflix started as a young streaming service, it qualified as lottery stock. That's exactly what Americans are interested in more than online casinos.
#3 BetMGM Starts Its Online Casino Offerings in Pennsylvania
On December 04, 2020, BetMGM became the 13th online casino operating in Pennsylvania. Being a soft launch, BetMGM has kept everything under wraps. As the casino will start operating in full swing by next year, we could expect some amazing rewards from it. As a welcome gesture, BetMGM casino has provided a welcome offer of $25 free play and a 100% deposit match bonus of up to $1,000. This offer will last up till January 31st, 2021. So, you have ample time to grab that.
As the company has launched its online casino in Pennsylvania, many are thinking about the much-awaited online sportsbook. For the time being, BetMGM is not commenting on this matter and taking their sweet time to make everything perfect before launching the online sportsbook. Even Pennsylvania is growing on the gambling front since its last launch in July. Generating an annual revenue of $60 million through gambling, Pennsylvania's economic stature has developed after different credible casinos' launches.
#4 Michigan Online Sports Betting Pushed To 2021
When some other US states are openly welcoming online gambling and sports betting, Michigan remains a state that has always left in disappointment. Yet again, the dreams of bringing online sports betting to the state have been pushed to the next year. There were talks that Michigan online sports betting and iGaming will be live around Thanksgiving. But, evidently, nothing happened by the end of the year.
Now experts are wondering if there is enough time left to launch online sports betting in the state. As a result, Michigan online sports betting and iGaming will probably arrive by the year 2021 (hopefully). Joint Committee of Administrative Rules (JCAR) currently holds all the sports betting rules, and it takes a maximum of 15 days session to study, discuss and alter the rules before sending it back to the state gaming board. There have been predictions that Michigan's gambling enthusiasts will not be able to enjoy sports wagering up till April 2021.
#5 DraftKings' Stock Is Still Hot In The Market
Since its launch in the industry as a daily fantasy sports platform, DraftKings has been able to dominate the gambling industry. Not only its impeccable features, but DraftKings' stock is also performing unwaveringly well in the market. Gambling experts have been trying to make the head and tail out of the fact that DraftKings's stock ($DKNG) is doing great. Perhaps it might be that access to betting prior to 2008 has got people craving for sports betting. It can also be due to money-mongering tycoons prying over the dollar signs whenever someone talks about sports wagering.
Irrespective of the reasons, DraftKings' stock has become something that everyone is chasing right now. The company recently reports $1.2 billion in cash without any debt. Also, there were 32 million shares sold at $52 that raised over $1.6 billion. No doubt, DraftKings is flushing with money and has become attractive from the perspective of the stock market. There have been estimates stating that the company made $526 million in revenue this year and will be scaling up to $770 million in the next year.
#6 Colorado Expands Online Sports Betting
More and more states are entering online sports betting this year, and for all good reasons. There has been a massive increase in the number of sports wagerers in the past few years, and Colorado decides to provide a legal platform to the sports betting enthusiasts in the state. Colorado has legalized the operation of 10 online sportsbooks, and 4 retail sportsbooks. Since its legalization back in May, the state's wagering tendency has marginally grown to many extents.
Elite is the first one to enter the sportsbooks market in Colorado. When the NBA playoffs were about to begin, Elite sportsbooks launched its online platform in Colorado. The company is also planning to open betting kiosks at the casino very soon. The CEO of Elite Casino Resorts stated that they are very excited to launch the Elite sportsbook for Colorado sports bettors and look forward to strengthening the wagering market. Elite Sportsbook has also partnered with Red Dolly Casino to expand outside the Iowa borders, and this partnership is going to benefit both companies positively.
#7 DraftKings To Launch Its First-Ever Retail Sportsbooks
There's no doubt in asserting that DraftKings has been on fire this year. The daily fantasy sports platform has managed to shine in the news with every announcement. DraftKings Sportsbook has entered New Hampshire and, this time, in a retail platform. Yes, the shining betting marque has introduced its retail sports at The Brook, New Hampshire. The Stadium sports entertainment area is accommodated with betting kiosks and live-streaming walls for the oncoming bettors.
Indeed, it will be a treat for all the DraftKings fans in New Hampshire who wanted to get a taste of retail betting in the state. According to reports, it is the right retail location and first physical sportsbook from DraftKings in New Hampshire. Eureka Casino Resorts, who rebranded into The Brook last year, have taken all the COVID-19 precaution measures to create a safe and hygienic betting arena for the customers. All the equipment and seats are well sanitized, and no mask-no entry rule has been mandated.
#8 Legal Online Gambling Witnessed Massive Growth Post The COVID-19 Shutdown
It is true that we all have suffered our shares of troubles during the shutdowns. Industries were forced to close their outlets and stop manufacturing and follow the shutdown. As a result, they suffered massively. Still, there are many industries that are suffering from its aftermath. But an industry that has miraculously and bounced back with double the vigor is none other than online gambling. Yes, online gambling has started to be viewed in a different light after the shutdown.
It was during this period when people started to engage in online gambling. As a result, the country embraces online gambling and provides all the required facilities for its consistent growth. More and more states are interested in legalizing online gambling and reaping its benefits. So, this year was all about supporting online gambling and witnessing a massive expansion in the US.
#9 DraftKings Launched Two Stand-Alone Online Casinos
It was the year of DraftKings indeed. The company has made some colossal growth this year that needs to be appreciated. It was back in July that DraftKings launched two stand-alone casinos in Pennsylvania and West Virginia. The launch was set during the time when MLB was around the corner, and the NHL and NBA were about to follow. It was a strategic move from DraftKings to set a launch during a crucial time in order to bag more customers.
The timing of both launches came as no surprise to the betting industry. As a result, customers were allured by the launch and the welcome offers that DraftKings had planned. It also introduced a stand-alone mobile application to support the services and offerings. Later that month, DraftKings made a rather surprising move by launching a stand-alone casino app for West Virginia and making it the fourth state to embrace legal online casinos.
#10 Online Poker Championships Nurtured in New Jersey And Pennsylvania
As soon as both the states legalized online gambling, there was a throng of poker championships that were yearning to rule. Online casinos and poker tournaments were indeed able to thrive during the shutdown and Pennsylvania and New Jersey are among those states that have witnessed a massive growth in poker championships.
Not to forget the Pennsylvania Spring Championship of Online Poker was a massive hit with 50 different events. The New Jersey Spring Championship of Online Poker was also a talk of the town, which was hosted by PokerStars. Around $1.8 million were awarded to the players in 96 events. Both the states quickly became the haven for online poker championships this year.
Conclusion
With a roller coaster ride that 2020 has been, it is impossible to even slightly predict what 2021 has in store. Whatever it might be, the US online gambling industry tends to have a promising future that is backed by credible online sites and a greater number of states legalizing online gambling.
The above mentioned were the top highlights of online USA gambling in 2020. Let's hope for a rewarding and gambling-worthy year.
Written by: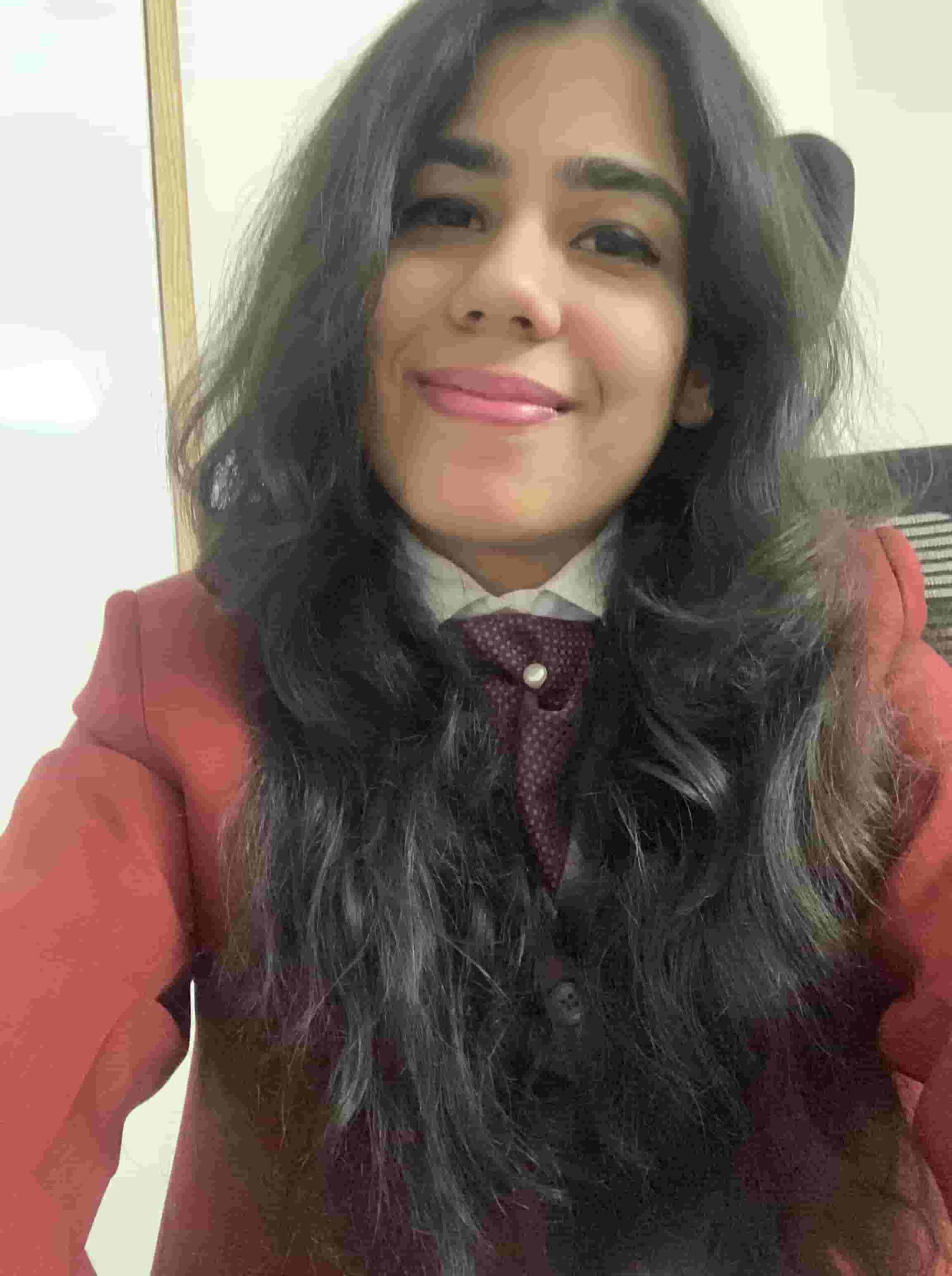 Divya is a content research and analytics enthusiast who loves curating premium content in a diverse niche. Particularly adept in creating gambling and betting reviews to offer our users the best gambling guides in the US.