Unibet Introduces Kindred Player Safety Early Detection System
Andy Brown
Published: Oct 5, 2021
Updated: Oct 8, 2021
Over the years, the online gambling industry watchers and investors have been stating that operators need to use technology to upgrade their responsible gambling (RG) acumen. They are clear with their statement to spot problems, flag them, and take adequate measures to solve them. This is where the Kindred group is much ahead of other competitors by implementing proprietary technology for all three purposes. 
Kindred's Player Safety Early Detection System (PS-EDS) is currently active for all US products that fall under the brand – UNIBET. This has been a new addition for benefitting the US customers. However, nearly 2 million global customers are benefitting from Kindred's technology now.
The Kindred's head of RG and Research, Maris Catania, shared her company's effort to the media for hitting their target of zero percent revenue from 'risky and harmful' gambling behaviours by 2023. "At present, we estimate that 2% of the revenue of Kindred comes from such behaviour," says Catania.  
When asked questions, Catania replied incredibly. Some of the Q/A sessions will give you immense insight.
How does PS-EDS identify and detect problematic behaviour? 
Catania: The various indicators of harm are taken into account with PS-EDS. It's based on thorough discussions with experts, and treatment centres, and also through different research papers that evaluated the markers of harm. Additionally, we have translated the DSM-5 criteria and applied them to our algorithms for people with gambling disorders. 
How can you say that 2% of your users are problematic gamers? 
Catania: This estimated percentage is the result of our prevalence studies and what we analyze of gamblers that are being detected.
How much extent of the RG program is self-exclusion or self-reporting?
Catania: We have considered every customer that discloses their gambling issue. We do not invite the players to connect with us if we know where this is disclosed. We still believe in self-exclusion but also know that it's not enough as a proxy measure. 
Have you banned any player after the PS-EDS detection? 
Catania: yes, we banned players, but only as a consequence of the intervention. For example, if someone gets detected on PS-EDS, we contact them, they come to us and disclose their gambling issues. If we find the issue alarming, we suspend their account and advise them for professional help.
What's the time period for which you had PS-EDS on US betting platforms?
Catania: This year, somewhat around May or June, we launched the PS-EDS methodology for the first time in the US states, and ever since, we have been monitoring the output. Our overall process is a bit more manual as we operate primarily on third-party platforms.
Do the different US state laws affect your efforts? 
Catania: No, not really! We aim to strictly adhere to the rules and regulations of every US state. Our PS-EDS tool is an addition to our efforts for helping customers to support them in a more focused manner.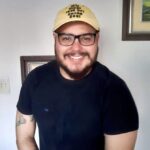 Andy is a skilled recreational gambler for more than 11 years. His primary focus is on the regulated US online casino and poker markets. Editor-In-Chief at Gamblerzz.com.