Competitor Accuses Evolution Of Unethical Practices
Andy Brown
Published: Nov 30, 2021
Updated: Jul 7, 2022
Evolution is one of the largest online gambling companies with a well-established monopoly on the live dealer gaming market in the US gambling industry. The same market segment is attracting two other competitors to join in future. Meanwhile, an unnamed 'US-based competitor' reportedly lodged a complaint against the Evolution company's business practices. The complaint was filed with the New Jersey Division of Gaming Enforcement (DGE). 
On Tuesday, the news came out when Bloomberg disclosed that a law firm retained that a 'US-based competitor' complained with DGE. The complaint defines that Evolution willingly allows its online games to be played in countries where gambling is illegal. This includes a number of countries like Syria and Iran, the US-classified state sponsors of terrorism. 
DGE has not given any comment on the matter. However, it is worth your knowledge that Evolution is a gaming supplier but not an operator. The apparent lawbreaking is by the customers using its games. But the question remains whether Evolution has knowingly turned their pages to the black market operation, and if so, how US online gambling regulators perceive the suppliers' responsibilities in terms of their client's actions.
Evolution's Live Dealer Competitors Shortly 
In terms of live dealer games in the US, Evolution, along with its subsidiary, Ezugi, has it all. Almost every major US online casino has agreed upon their live dealer contracts with Evolution. Although the competitors are on their way, the arrival is yet to happen. 
Obviously, Evolution also makes other online casino games, such as slots. This market niche is much more competitive and filled with numerous rivalries. So, the mystery complainant could be any number of companies and knowing its identity can be too difficult for the time being. The complaint has been filed through the help of the law firm – Calcagni & Kanefsky. 
However, if the mystery complainant turns out to be one of the companies planning to compete Evolution in the live dealer casino niche, there are only two possibilities. One is Playtech, which serves as a technology partner of Play Gun Lake, and aims to open a live dealer casino in Michigan. Another one that aims to enter the US live dealer market is Scientific Games. On November 3, it announced its half-acquisition of Authentic Gaming to develop its capability for the live dealer market. Both companies refused to comment on the subject on Friday. 
Evolution's Response To The Allegations 
The Evolution stated some comments against the allegations. 
"We, at Evolution, strictly comply with all the state-mandated laws and regulations. As a renowned B2B supplier, we have a customer relationship with most gaming operators, who on the other end, holds the relationship with its end users. Evolution is not responsible to hold or control any of its aggregators or operators it works with. We have no connection with the underlying player and no knowledge in handling their money." 
"We simply sell licensed, authorized and certified games to other licensed online gambling operators. It is the responsibility of the operator to decide which market or country to pick for their marketing. So, we clearly deny these false accusations and we will hold back strongly at the court, if necessary."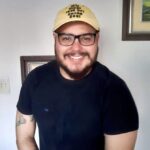 Andy is a skilled recreational gambler for more than 11 years. His primary focus is on the regulated US online casino and poker markets. Editor-In-Chief at Gamblerzz.com.