US Online Gambling Operators Set Canadian Strategies
Andy Brown
Published: Oct 28, 2021
Updated: Nov 8, 2021
Sports betting and online gambling operators have set their feet over the Canadian market to expand their presence. They are all engaged to set the strategies for their upcoming launch in the privatized Ontario market. 
The events of August 27, 2021, when the single-event sports betting got launched in Canada, have contributed significantly to the optimistic thought of abolishing lottery and gambling monopolies in Canada. 
With the enticing opportunities that Canada offers along with online sports betting, operators like PointsBet and FanDuel have added to the front-office roles in Toronto recently. For now, Ontario sports betting happens only via the Ontario Lottery and Gaming Corporation's (OLG) Proline+ app. The provincial lotteries run the Canadian online casinos, but OLG is in progress to take applications from private operators for launching online casinos in Ontario. 
In terms of non-real money wagering ways, several operators are setting their foot over the Canadian market to expand the US online gambling presence. On August 17, DraftKings marketplace got started, followed by BetRivers, who entered the Ontario market on October 14. 
FanDuel Creates Unique Title For The Latest Canadian Market Role
FanDuel makes a unique and attractive title of 'General Manager of Canada' for the latest Canadian market role. The operator picked out Dale Hooper for this role and announced it on October 18. 
FanDuel sportsbook significantly contributes to the US online sports betting market's revenue. Hooper has to set up the strategies for the entire population of Canada, making FanDuel prepared for their launch in other provinces of Canada as soon as they open up. 
PointsBet Completes A Few Months In Canada 
PointsBet is an Australian company that looks after business operations related to online sports betting. Being famous for points betting, the company started settling its core team in Toronto, Canada, in June. The operator also hired Nic Sulsky to help PointsBet to expand in Canada. 
After hiring Sulsky as the chief commercial officer, the operator hired two more officials: Scott Vanderwel as the CEO and Chantal Cipriano as the vice president. On October 7, PointsBet added Dave Rivers in Canada as their marketing vice president. 
BetRivers Steps Foot In Ontario
Most online casinos and sportsbook operators look for ways to create a database for the customers, which can get crossed over at times when different markets open up. 
In the end, DraftKings launched DFS in Canada. When Canada's provinces allow private competition, they can use that database of customers to market the new products similar to what they did in the US when new states opened up. 
Free-to-play online casino and sportsbook has been launched by Rush Street Interactive (RSI) through its BetRivers brand.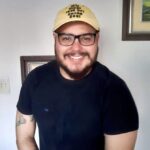 Andy is a skilled recreational gambler for more than 11 years. His primary focus is on the regulated US online casino and poker markets. Editor-In-Chief at Gamblerzz.com.