#22 Weekly Digest – Latest News in US Gambling World
Andy Brown
Published: Apr 8, 2021
Updated: Jul 10, 2022
The past week has seen a lot of interesting events in the world of gambling and sports betting. To make sure you are completely updated with all of the news, here is a very detailed and in-depth gambling news digest for you to go through. You will find that all of the latest happenings in the world of gambling have been very illuminative and interesting.
Poker Player Mike Postle Dismisses Defamation Lawsuit Only to Get Hit by 2 Anti-SLAPP Cases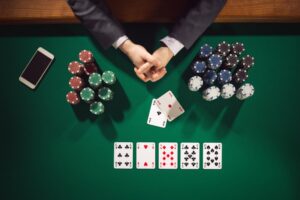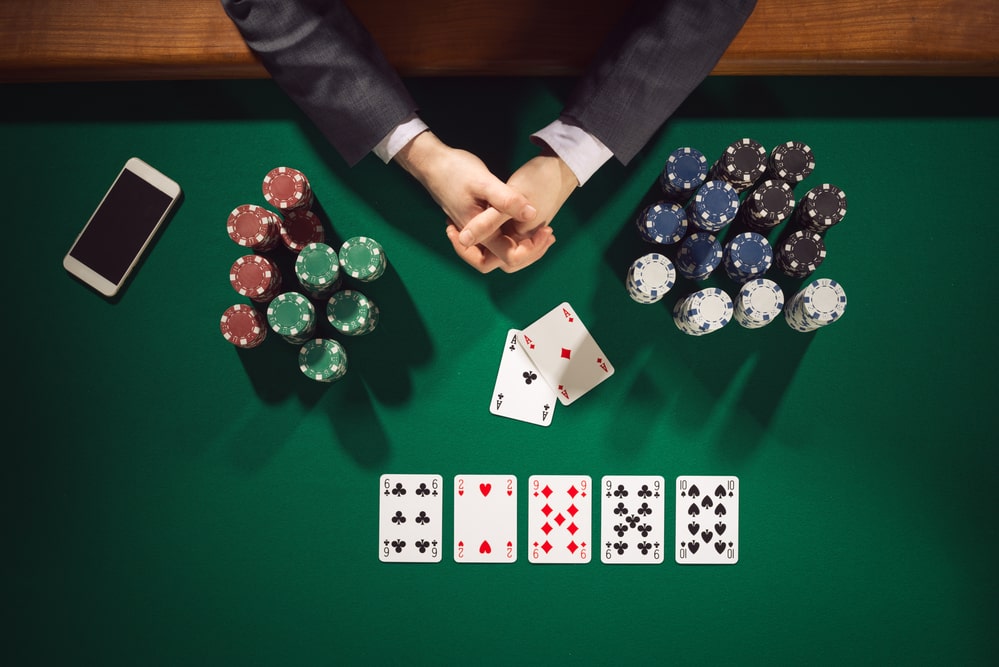 In July 2018, famed poker player Mike Postle was on a hot streak and he managed to win more than $250,000 at Stones Gambling Hall, California. More than a year later, Stones employee Veronica Brill shared her belief on a livestream that Postle was cheating during his hot streak. Brill also released an 18-minute video showing the hands that Postle had and she also used Twitter to voice out her suspicions regarding Postle's wins.
Following this, 24 poker players tried to file a $30 million lawsuit against Postle, Stones and the manager of the gambling hall. The judge dismissed the case "with prejudice", therefore making it impossible for the 24 plaintiffs to file another case against Stones and Postle. As the number of plaintiffs rose to 88, Stones Gambling Hall reached a settlement with 60 of them. Less than a month later, Postle filed a $330 million defamation lawsuit.
The defendants were more than a dozen individuals – such as well-known poker players Phil Galfond and Daniel Negreanu. The sports channel ESPN was also named by Postle since they had done a segment on his alleged cheating scam. On April 1 2021, Postle filed a motion with the Sacramento County Superior Court and dismissed the $330 million lawsuit. This comes after Postle's attorneys have filed to remove themselves from the case due to contractual breaches. However, this dismissal is not going to be the end of the story. At least two of the defendants – Stones employee Veronica Brill and poker player Todd Witteles – are going to be filing anti-SLAPP motions with the court. According to the law, Mike Postle has already lost his anti-SLAPP cases by dismissing the defamation lawsuit and cutting loose. Brill and Witteles are going to receive a lot of money because of winning their anti-SLAPP motion.
WSOP Releases Event Schedule for the 2021 Fall Season
The past year has been a major challenge for people all over the world due to the COVID-19 pandemic. The highly anticipated World Series of Poker (WSOP) events were all cancelled or postponed due to the pandemic. However, with vaccinations on the rise, it looks like the WSOP is returning to live events by the end of 2021. WSOP has recently released a tentative fall schedule that outlines the dates of all their poker events.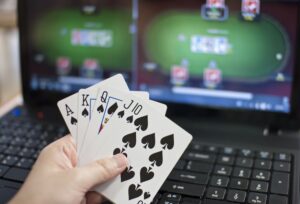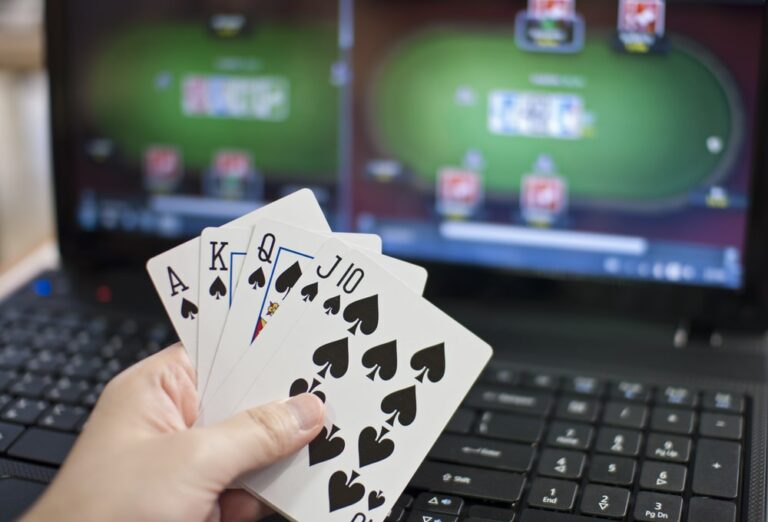 According to the WSOP press release, the main US WSOP event is going to take place from September 30 to November 23 at the Rio, which has been WSOP's haunt from the very start. The main event of the WSOP, the $10,000 buy in No Limit Hold 'em World Championship is also going to be held in that period. All of the WSOP 2021 online events are also scheduled to begin from July 1. The WSOP Europe event which stood cancelled in 2020 is going to be held as well in 2021. The WSOP website says that this year's WSOP Europe circuit is going to be held from Nov. 19 to Dec. 8 at King's Casino, Rozvadov, Czech Republic. According to WSOP executive director Ty Stewart, the theme of the 2021 WSOP events is "Get vaccinated and get back to Vegas". However, these dates are tentative and might change.
The opening weekend of the WSOP 2021 championship is going to be a charity event that is going to raise funds for frontline workers and medical professionals. There is going to be a No Limit Hold 'em game and a $25,000 HORSE game – all promising rewards of more than $5 million at least. According to WSOP, the final approved schedule for US and Europe events is going to be released by April 15 2021.
BetMGM and Audacy Enter Into Long-Term Partnership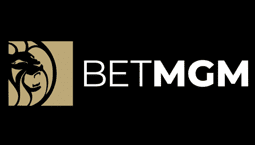 Audio entertainment firm Audacy has entered into a multi-year contract with BetMGM, making it the preferred sports betting partner of the multimillion dollar business. The sports wagering content available on BetMGM's platform is going to be available to millions of Audacy users all over the United States. They will be able to tune in to Audacy's podcasts, shows, broadcast stations, etc. Audacy talent will also be made accessible to BetMGM for marketing and other purposes.
Audacy has recently made a lot of moves in the world of sports betting, such as the acquisition of sports data, teaming up with iGaming affiliate QL Gaming and launching the BetQL Audio Network. All of these components will be taken advantage of by BetMGM in this historic deal as well. Audacy will also be able to integrate their content with BetMGM, and provide sports radio listeners with a legal and healthy way to gamble.
The Chief Revenue Officer (CRO) of BetMGM, Matt Prevost has said that Audacy is a global and national leader when it comes to sports radio. They also provide detailed analytics and information to those who are interested in sports betting. Prevost also said that Audacy is a long term partner who shares the same goals and principles as BetMGM. Partnering with Audacy will allow BetMGM to share their analytics directly with bettors and sports fans. Audacy president Mike Dee has said that Audacy is looking forward to this partnership with BetMGM as well. The recent push for legalization and the advent of sports betting all over the US has led to a great demand for reliable sports betting data. By partnering with BetMGM, Audacy will be able to bring quality analytics and insights directly to its listeners. This has been a very momentous occasion in the field of sports betting.
Written by: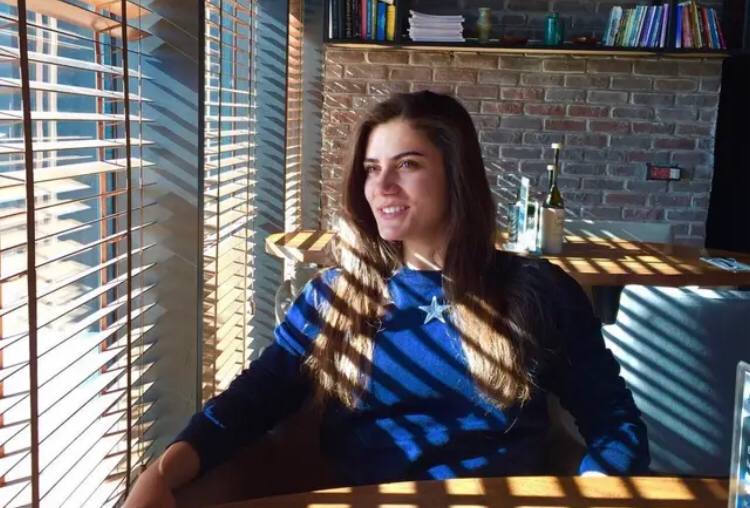 Author, Contributor, Law Expert at Gamblerzz.com. Karen is our writer and contributor who tells you the latest news and trends in gambling industry that take place in the United States.