WSOP Moving To Paris and Bally's in Nevada: Everything You Need To Know
Andy Brown
Published: Jul 16, 2021
Updated: Sep 17, 2021
According to the post made on Facebook by the Valley National 8-Ball Association, the World Series of Poker moves away from Rio towards Paris and Bally's by the beginning of 2022. The Valley National 8-Ball Association [VNEA] got to know about the changes when their own event that was scheduled to take place at Bally's, was suddenly canceled in May. VNEA is a pool league that conducts its World Pool Championship every year in Las Vegas. The league takes place during the last week of May and has over 6000 yearly attendees. 
Reasons Behind WSOP Getting Cancelled In Rio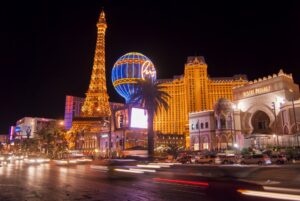 The World Series of Poker has been taking place in Rio since 2005. Back in 2003, it used to be the home of Binion's Horseshoe. But 2004 became the year of transition between the two. Rio Hotel & Casino was owned by the Caesars, who also owned WSOP. As the business started to show its age in recent years, many people have speculated that Caesars will sell the hotel cum casino rather than renovate it. 
That's exactly what happened. In 2019, Rio Hotel & Casino was sold off to an investment company, but the company declared that it would not shift the WSOP right away. On the other hand, this spring, it was announced that the property would be transformed into a Hyatt Hotel. This was enough for people to know that WSOP's days were numbered. 
Why Paris And Bally's?
Bally's and Paris stand out as neighbors at the Las Vegas strip, and both of them are also owned by Caesars Entertainment, the parent company of WSOP. Many players have speculated that the future of WSOP has gravitated within the Caesar's Forum. Even though Paris and Bally's are not designed to be used for gambling, transforming the area for wagering will temporarily stand out as an extra expense. 
Renting it will also be an essential revenue source for the Caesars. The venue will be booked in advance for years. The majority of the organizers will be excited to conduct all the events and the chaos that accompanies WSOP. Both Paris and Bally's have a conventional space and are much more significant when compared with Rio's. 
This could be a good sign for WSOP because the competition keeps expanding each year as more individuals participate in the poker tournament. Both Bally's and Paris are connected, and both of them share a parking garage as well. 
What's Next
There has been no announcement about the changes from the WSOP officials or Paris and Bally's. The executive director of WSOP, Ty Stewart, has not made any comments about the 2022 venue. But there is a possibility that there will be some news from Stewart in the future.
Written by: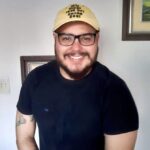 Andy is a skilled recreational gambler for more than 11 years. His primary focus is on the regulated US online casino and poker markets. Editor-In-Chief at Gamblerzz.com.