Best US Sportsbooks For Breeders' Cup Betting
Published: Oct 2, 2022
Updated: Oct 31, 2022
The Breeders Cup horse racing is fast approaching, and you can see the enthusiasm among the sports fans. But they are not the only ones excited about this two-day series; this sport brings a lot of lucrative betting opportunities to the gamblers of the country. Thanks to Breeders Cup betting sites, bettors can bet more easily and often with better odds. In this guide to online Breeders Cup betting, we tell you everything you need to know about it so that you can make smarter horse racing betting decisions.
Best Sportsbooks to Bet on Breeders' Cup
Breeders Cup: What It Is and Where It All Started?
The Breeder's Cup is a two-day meeting that was created back in 1984. This North American racing was initially launched as North American racing, but today it has been expanded into an international event and attracts racers from all parts of the world. Since its inception, there have been some primary locations across the country that include:
Churchill Downs in Kentucky
Belmont Park in New York
Santa Anita in California
Hollywood Park
Gulfstream Park
Aqueduct Racetrack
Monmouth Park
Woodbine
Arlington Park
Lone Star Park
Placing Straight Bets On Breeder's Cup Online
Straight bets are among the most simple as you are betting on one horse. In this form of bet, you place your money on any of the following outcomes:
On the winning of your horse
On the horse to come either first or second position
On the horse to come at first, second, or third position.
Placing Exotic Bet On Breeder's Cup
Exotic horse betting occurs when placing a wager on multiple outcomes. It can be either betting on winners or two or more horses. You can even bet on the consecutive finishers of a single horse race. The idea is to select various on a single bet slip. If all picks come in the correct manner you have selected, you will win the bet. In case you don't, you will end up losing the bankroll. There are different types of exotic horse racing bets:
Quinella betting
Exacta betting
Trifecta betting
Superfecta betting
Pick 3
Daily double
Breeders Cup Betting Sites Review
Here are the tops websites that are virtual Breeders Cup betting
| | | | |
| --- | --- | --- | --- |
| Websites | Bonus  | Promo Code  | Wagering Requirements  |
| Amwager | 10% back on exotic and win bets up to 500 for 30 days | None | None |
| Nyra Bets | Bet 200 and get 200 as a bonus | None | It does not work on bet less than $200 |
| TVG | Risk-free bet up to $300 | None | None |
| Twinspires | Get $100 after betting $500 | 1betbel | You have to place the bet within 30 days |
| Xpressbet | Get a $10 bonus on every $100 bet up to $500 | XB500 | None |
| 123Bet | 25% bonus match on first deposit up to 1,000 | None | Place the wager within 30 days |
| 4NJ | 100% deposit match of up to $100 | SUMMER | The bonus expires within 15 days |
2022 Breeder's Cup Odds
Although the best Breeders Cup odds have been laid out, there is still enough time for them to change significantly based on multiple factors, but here is what the odds look like now.
Breeders' Cup Horse Odds
| | |
| --- | --- |
| Horse  | Odds |
| Charlatan | 10/1 |
| Toms D'Etat | 10/1 |
| Maximum Security | 6/1 |
| Authentic | 5/1 |
| Tiz The Law | 9/2 |
| Improbable | 4/1 |
Breeders' Cup Turf
This event is valued for $4 million and features the world's highest-rated horse Ghaiyyath. These two factors together bring a lot of international flavor to the race. Here are the odds of Breeders' Cup Turf
| | |
| --- | --- |
| Horse  | Odds |
| Instilled Regard | 15/1 |
| Logician | 15/1 |
| Sottsass | 15/1 |
| Mogul | 10/1 |
| Magical | 5/1 |
| Enable | 5/1 |
| Love | 7/2 |
| Gaiyyath | 3/1 |
Breeders' Cup Distaff
It includes fillies and mares race is as strong as the renewal. Odds of Breeders' Cup Distaff:
| | |
| --- | --- |
| Horse  | Odds |
| Dunbar Road | 12/1 |
| Harvest Moon | 10/1 |
| Swiss Skydiver | 6/1 |
| Midnight Bisou | 5/1 |
| Shedaresthedevil | 5/1 |
| Guarana | 9/2 |
| Gamine | 9/2 |
| Monomoy Girl | 7/4 |
TVG Mile
Following are the odds of this event:
| | |
| --- | --- |
| Horse  | Odds |
| Siskin | 10/1 |
| Circus Maximus | 10/1 |
| Newspaper Of Record | 8/1 |
| Palace Pier | 7/1 |
| Kameko | 8/1 |
| Pinatubo | 5/2 |
| | |
Breeders' Cup Sprint
Some popular names are this event's list, and the odds include:
| | |
| --- | --- |
| Horses | Odds |
| Collusion Illusion | 12/1 |
| Whitmore | 10/1 |
| Yaupon | 8/1 |
| C Z Rocket | 6/1 |
| Shancelot | 5/1 |
| Vekoma | 9/2 |
Breeders' Cup Filly and Mare Turf
The Filly and Mare Turf at the early stage are one of the open races at the championship, and the event' odds reflect the same.
| | |
| --- | --- |
| Horse  | Odds |
| Fancy Blue | 8/1 |
| Cayenne Pepper | 8/1 |
| Newspaper Of Record | 7/1 |
| Uni | 7/1 |
| Magical | 7/1 |
| Alpine Star | 6/1 |
| Love | 5/1 |
| Rushing Fall | 5/1 |
TVG Juvenile
In 2020, the Breeders Cup Juvenile champion is likely to be the favorite for the Derby.
| | |
| --- | --- |
| Horse  | Odds  |
| Vittorio | 15/1 |
| Reinvestment Risk | 12/1 |
| Freedom Fighter | 10/1 |
| Sittin' On Go | 10/1 |
| Calibrate | 9/1 |
| Get Her Number | 9/1 |
| Jackie's Warrior | 11/4 |
The Best Trainers in the History of Breeders' Cup
William I. Mott – Won Two Breeders' Cup Classic: The trainer won in 1995 with horse Cigar and in 2011 with Drosselmeyer. Mott is the most popular trainer of Cigar who won all the important races he entered back in 1995.
Bob Baffert – Won Three Breeders' Cup Classic: The trainer won in 2014 with Bayern, 2015 with American Pharoah, and Arrogate with 2016. Baffert's won the Breeders' Cup for three consecutive years. But in 2015, it was even more special as this was the first time a horse won the Grand Slam of Thoroughbred racing with American Pharoah.
Charlie Whittingham – Won Two Breeders' Cup Classic: The trainer won in 1987 with Ferdinand and in 1989 won with Sunday Silence. He is the only Breeders' Cup trainer to lead two horses to victory.
Steve Asmussen Won Two Breeders' Cup: The trainer won the cup in 2007 with Curlin and in 2017 with Gun Runner. He bagged the one jewel of the Classic and Triple Crown in one year.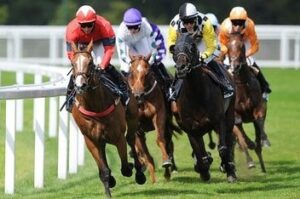 Breeders Cup Records
Following are the main records of Breeders' Cup:
Most Wins by an Owner – Stronach Stables (1998 and 2004)
Most Wins By A Trainer – Bob Baffet (2014, 2015, and 2016)
Most Wins By A Jockey – Jerry Bailey (1991, 1993, 1994, 1995, and 2005) and Chris McCarron (1988, 1989, 1996, 2000, and 2001)
Largest Winning Margins – 6 ½ lengths by Volponi (2002) and 6 ½ lengths by American Pharaoh (2015)
Breeders Cup Online Effective Betting Strategies
Having an effective Breeders Cup betting strategy is imperative to win in these racers. Below are some of the best strategies you can use to win Breeders Cup
Play Close Attention To The Action: The best place to watch as well as bet on this cup is where there is a big crowd that is also doing the same. When you are surrounded by action, it makes it easier for you to stay focused. It will also be easier for you to hear about the latest news, especially the ones that do not travel far. You will also get to meet and talk to new people who are equally enthusiastic about the races and share opinions and valuable insights.
Don't Juggle With Your Strategy: With good horses, higher payout, it is easy to be overwhelmed and tempted. When you do not have a proper plan, you tend to go from one bet to another as the game progresses. In a majority of cases, this will not end well for you. So make sure you place your bet with a definite plan and stick to it.
Be Sure About The Bankroll: On popular events like the Breeders' Cup, betting can turn out to be expensive. There are many good races with massive fields, so you end up spending far more than what you originally meant to. So to avoid situations like this, it is better to decide your bankroll early on and make it a point to not exceed it.
Steer Clear From No-Hopers: You will find up to 14 horses in the field while betting in the Breeders' Cup. A majority of the time, there are many horses that clearly do not have any winning chances. Figuring out who these horses will help you to focus your betting strategies on real horses. To eliminate such horses, you can look at their past performance and make the decision.
Teamwork For Higher Winning: This is particularly helpful when you are placing money on exotic bets such as pick four, pick three, or the huge pick-six. When you have to choose the winners of multiple races, there are different combinations to consider. And when you add to a combination of the ticket, you have to pay more money. While the payout of these bets can be significant, they are expensive too. The best way to add more combinations to your ticket without paying a lot of money is to collaborate with other bettors.
Where to Watch the Breeders Cup live?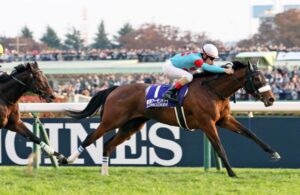 NBC Sports is the official broadcaster for the 2020 Breeders Cup. The channel will be providing extensive coverage and analysis Live that you can watch on your TV, NBC Sports app, and NBCSports.com. Future Stars on November 6, 2020, on Friday, will be kicking off the event from 2:30 pm to 5:30 pm. The 2020 Breeders' Cup will be the 37th event of this two-day series. Keeneland is all prepared for the event that will be held on November 6th and 7th, 2020. There is no other horse racing event in the world that brings the level of excitement that Breeders Cup does. The bookmakers have laid out their odds, and looks like Bodenheimer, Vequist, Art Collector, My Sister Nat, Raging Bull, Diamond Oops, Ollie's Candy, etc. are on top of the favorites.
Conclusion
Ever since the event has been launched, it has garnered a lot of popularity. What opened as a North American horse race today has a worldwide reach. The landscape of the Breeders Cup is constantly expanding, and so are the betting opportunities. With tons of betting options, bettors can earn a substantial amount of money with this horse race betting. Make sure you research and choose the right betting platform and strategy while placing real money wagering. In this Breeders Cup betting guide we have provided tons of information that will be useful for you.
Frequently Asked Questions
Is it legal to bet on Breeders Cup online in the US?
Yes, it is legal to bet on the Breeders Cup online in the United States of America. Many leading online betting sites such as 123Bet, Xpressbet, Twinspires, TVG, etc. offer this betting.
When does the Breeders Cup start?
The Breeders Cup, since its inception, has been held in November every year. In 2022, the sports event is all set to start on NBC, and you can watch the live coverage at NBC sports.
What is the minimum bet at the Breeders Cup?
The minimum bet to win at Breeders cup is $2 in case of Show bets, and for Exotic bets, this amount is set at $1.
Has a female horse ever won the Breeders Cup?
Zenyatta is one of the most loved horses in the Breeders Cup. She also created history by being the first female in the race to win the Breeders' Cup Classic. She was even the first horse to win two Breeders' Cup races.
What horse was put down at the Breeders Cup?
Mongolian Groom broke down as the Vino Rosso raced to an emphatic victory. The 4-year old horse sustained a fracture on the left leg, ultimately resulting in euthanasia.
What is the best site to place a bet on the Breeders Cup?
There are many online websites that offer to bet for the Breeders Cup. Some of the best options include Amywager, Nyra Bets, Twinspires, etc.