BetMGM Online Series To Square Off With PokerStars
Andy Brown
Published: Oct 25, 2021
Updated: Jan 21, 2022
There are many American poker players in Las Vegas because they really enjoy the World Poker Series. Individuals who didn't get the chance to participate in any good tournaments during October should live in a state where live poker is legal. Doing so will let them indulge in many good tournament options. 
Even though the PokerStars of US Championships Of Online Poker [PACOOP, NJCOOP, and MICOOP] have already taken place last month, the fun and excitement are not yet over. This is because BetMGM Poker will take place soon along with its latest installment of the Online Poker Series.
The BetMGM Online Series: Things To Know 
The BetMGM Online Series will run from October 24th to October 31st in Michigan and Pennsylvania. On the other hand, the New Jersey or NJ series will begin this week and end just like how the others wrap up. When it comes to online tournament series, BetMGM carries a clear strategy. It has enabled them to become consistent, frequent, small, and focused on the mid-range of the buy-ins. 
Even though the particulars differ significantly, they stand out as monthly affairs with 10 events within the schedule. Most of these events are No-Limit Hold'em events that come with buy-ins of $320, $215, or $109. You will encounter a lower buy-in event, one Pot-limit Omaha event, and one high roller event within all the schedules. 
But at this time, BetMGM has been pretty conservative with its guarantees. Michigan is currently seeing a prize pool of $300,000, and in August, the state generated $430,000. But October's combined guarantees of $230,000 is the lowest as of now.
PokerStars Classic Will Retain All The Players 
PokerStars is currently scaling back the guarantees for the majority of its one-off tournaments or competitions. The last time these events ran was on April 4th, 2021, and were pretty simultaneous. 
The NJ classics guarantee remains unchanged at $100,000, but Michigan has dropped to $250,000 from $400,000. Pennsylvania, on the other hand, has also declined to $350,000 from $500,000. 
Here, the absence of all the WSOP players will be a massive concern along with September's COOP. All these competitions are pictured as a two-day affair and come with buy-ins of $300. 
In the past, PokerStars has already experimented with the $500 and $200 buy-ins, but $300 has become the new normal. Both the Pennsylvania and Michigan Classic ran at a price point in April. Along with that, the New Jersey or NJ Classic went up to $500. 
When it comes to the tournament schedules, there is no coincidence. It's because PokerStars intentionally has decided to run the fall edition of all these events along with the BetMGM online series. This was an aggressive strategy, which was once common in the international market.
Final Thoughts
BetMGM online series and PokerStars are all set to run their respective events in October. The PokerStars on-off events come with similar buy-ins compared with BetMGM, but their guarantees are much larger than the events of BetMGM. All players will surely get the chance to participate in the upcoming tournaments without any issues.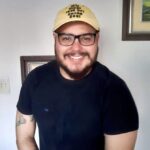 Andy is a skilled recreational gambler for more than 11 years. His primary focus is on the regulated US online casino and poker markets. Editor-In-Chief at Gamblerzz.com.