Bally's Corporation to Enter NY Sports Betting Market
Andy Brown
Published: Feb 4, 2022
Updated: Feb 4, 2022
Sports betting sector of New York has made two big announcements in the last two days consecutively. The company made these announcements because changes are being initiated in the structures of operator ownership. Bally's Corporation has not only been offered the chance of privatization but has also been offered a value of $2 billion.
After the other big announcement of Wynn Interactive selling off at the "fire price" of $500 million, we followed this news.
Even though Bally Bet and WynnBET have access to the market of Empire State, neither of them has launched yet. The launch timing might not be co-incidentally the same as the news release.
New York is surely proving itself to be a large-handle state; nevertheless, it is extremely competitive in its marketing operations and promotions. So by scooping out the share of the present market, the CAC or customer acquisition costs might rise. However, the worst part about the state is the exorbitant 51% tax rate.
The online casino market leader BetMGM has maintained a significant rival relationship all the way long with both the selling companies – Bally Bet and WynnBET. However, BetMGM feels that both the major companies are selling out probably to bestow the investment costs with even more rationality.
The Interest of Bally's Corporation in Rendering Privatization
Bally's have thought hard about going private, and it is most likely because it does not require them to meet the earnings expectations of their investors. Standard General, an investment firm based in New York, will be purchasing Bally Bet. This company has already been associated with Bally's Corporation for a very long time as this firm is the company's largest shareholder with as much as 20% of its stock.
Nevertheless, it is very uncertain whether or not Standard General will mitigate the pressure from shareholders. However, Soohyung Kim decided not to comment on anything regarding the same. It is rumored that he is still learning about the deal from both the managing partner and chief investment officer of Standard General and chairman of Bally's board of directors.
Not missing out on the credibility of the scenario after Kim mentioned that there was no way Bally Bet would launch before April.
Proposals of Soohyung Kim
Kim wrote a letter of proposal to Bally's Corporation, later included in the filing with the SEC or US Securities and Exchange Commission. 
Bally's market crashed and again recovered a few days ago, thereby undervaluing certain stocks. As per the current day scenario, the stocks of Bally's were selling for more than $36.50.
The Market of Bally Bet is Immensely Lagging
Bally's must hold their horses until April to establish Bally Bet in New York. But today, the company is operating online sportsbooks across four significant states – Indiana, Colorado, Virginia, Iowa. However, the offering of Bally Bet in iGaming has not yet been executed.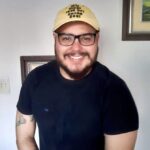 Andy is a skilled recreational gambler for more than 11 years. His primary focus is on the regulated US online casino and poker markets. Editor-In-Chief at Gamblerzz.com.