What You Need to Know About Nevada Online Sports Betting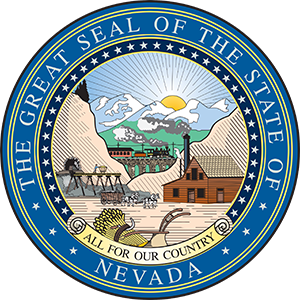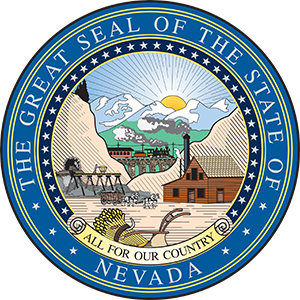 The state of Nevada was the first to create a wholesome regulatory structure for legal sports betting in 1949. Whether you want to play at land-based casinos or you prefer online casino games, Nevada has the biggest gambling market in the United States. Though you can decide whether or not to bet at physical sportsbooks in the state, you are still required to visit one of these locations to complete your account registration if you prefer playing online with sports betting app. On this page, you'll learn what to consider before choosing an online betting site, top sports betting sites in Nevada, mobile sports betting, and more.
What Aspects Should Be Considered While Choosing Among Best Nevada Sportsbooks?
Choosing the best NV online sports betting site for you is an important decision you need to make in order to have a good wagering experience. With a lot of companies vying for your money, you need to take certain things into consideration and choose what is best for you.
Banking methods: Having a wide variety of worldwide deposit and withdrawal methods usually indicates that a bookmaker is quite stable, reputable, and reliable. Almost every sportsbook makes use of bank transfers, debit/credit card transactions, e-wallets such as PayPal, and more recently, cryptocurrencies like bitcoin. Be sure to look out for the availability of your preferred payment method before finally choosing any one of the NV online sports betting sites.
You also need to know the minimum amounts allowed for deposits and withdrawals – usually, the lower they are, the better. Another points to consider here is deposit and withdrawal fees. You should also know how long it will take before you can withdraw your earnings when choosing a site.
Security: Just because a website claims it is "safe and secure" doesn't mean it is. You still need to do your due diligence to determine if a bookie is really as secure as it claims. You need to be sure that your funds and personal information are safe. You need to first find out if it is licensed and regulated so you won't be treated unfairly.
Promotions and bonuses: Betting promos and bonuses come in different forms and sizes. From $5 bonuses to as much as $250 (or more), gambling companies can give their customers free money to attract them. This free cash can be used for betting or the money comes in the form of free bets of varying sizes. Bonuses usually come with strict terms and conditions but they can be easily claimable and are one of the top ways to quickly boost your account.
Reputation and legalization: You need to find out whether the bookmaker you want to choose is legally permitted to operate in Nevada. Even though it doesn't guarantee a flawless gambling experience, it gives you some confidence that in the event of a dispute, the company can be held accountable.
Reputation is also a very key factor to consider when you want to choose real money betting sites. If the general reviews of an operator are favorable, there are high chances that they are reliable. In the same way, having a slew of negative comments indicates that the company is not credible. There are new betting companies emerging from time to time and they might not be well known – just because they are new and lacking enough reputation doesn't mean you can't give them a chance. Do your due diligence and make further research about them and if all seems okay at first glance, they may prove to be decent bookmakers after all.
Loyalty programs: Similar to bonuses and promotions for new and existing customers, loyalty programs are aimed at loyal clients who bet regularly and want to be rewarded for doing so. It is in your best interest to look out for operators who reward their loyal customers with reduced juice, enhanced odds, cashback rewards, and more if you want to be placing bets regularly. Gambling companies should reward you the more you deposit and bet since you help keep their businesses active.
Customer support: Having top-notch customer support service is a no-brainer for any serious betting company. Customers will always have issues that need clarification and/or resolution from time to time such as bonus offers, documentation, deposits and withdrawals, and more. 24/7 customer service is expected by all Nevada online sports betting companies since you might need assistance at any time of the day while making use of their site. They should also offer a variety of communication channels through which they can be reached.
Choice of games: A betting agency should provide a wide choice of games for their customers since different players have different sports they are passionate about or are experts in. Be sure to look out for a provider that offers you the kind of sport you would like to wager on. Here are examples of sports you can place bets on in Nevada: NFL, NBA, Soccer, Auto racing, eSports, horse and virtual horse racing, golf, and more.
Apps: Online sports betting in NV has some restrictions even though it is legalized. Currently, gambling online is limited to only mobile apps so you can't place bets through your desktop or mobile browser. Ensure you take a look at the ratings and reviews of the apps before downloading them as some companies may provide a decent experience in a physical sportsbook but deliver a poor mobile app experience.
Software: Miomni software is one of the most popular software for creating online sports betting apps because it is intuitive and easy to use. Many gamers have become familiar with the Miomni user interface.
Best Nevada Online Sports Betting Sites
The Nevada online sports betting industry has quite a great number of agencies offering gambling opportunities to players in the state. Here are some of the best NV sportsbooks:
MGM Resorts sports betting site
You can use both iOS and Android mobile devices to get instant access to the MGM resorts app although you will still have to visit an MGM resort physical location in the state to register your account. When you are creating your account, you must also deposit an initial minimum of $100 in person at these locations after which you can use the BetMGM prepaid card to bet which has to be funded using your bank account information. They offer the most popular professional and college sports in the US. They also offer a risk-free bet welcome bonus of up to $500.
William Hill online betting
The app is compatible with Android and iOS devices and after downloading it, you will need to scan your ID and visit a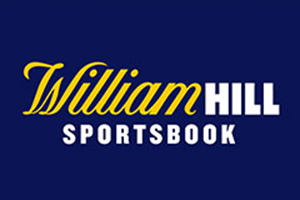 William Hill sportsbook location in NV to complete your registration before you can start wagering. William Hill offers up to a $50 deposit bonus and in summer you can earn up to $200 as cashback rewards with the app. Their payment options include online bank transfer, MasterCard, Visa, PayNearMe, 7-Eleven stores all over NV, and the William Hill Prepaid card. You can also withdraw funds from any of their eligible physical locations. They have 24/7 customer service available via live chat, mobile phone number, and email. They offer many major professional and college sports to bet on.
Caesar Casino
Downloadable across both Android and iOS mobile devices, the Caesars sportsbook online app gives you instant access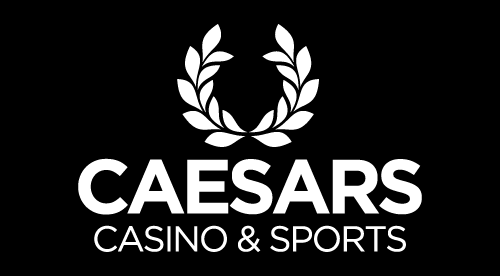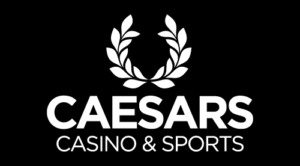 to login and start playing. Just like all major Nevada-based sports betting apps, you are required to turn on your GPS location so that the geo-location software of the app can determine whether or not you are in the state of Nevada. Caesars Casino gives its first-time users a $10 free bet welcome offer and your first deposit can be matched up to $300. For banking options, you can pay through online banking, ACH Transfer, Neteller, PayPal, Visa, PayNearMe CASH, Caesars Cage, and Caesar's prepaid card. They have a number of withdrawal options but you can only have access to your winnings within 3 working days after your request for withdrawal depending on the option chosen. You can bet on major professional and college sports via the app. They have 24/7 customer support service available through live chat, mobile phone numbers, and email.
Golden Nugget sports betting
You can use your Android or iOS device to access the Golden Nugget Sportsbook from anywhere in NV. In terms of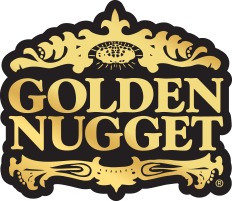 banking, you must visit any of the Golden Nuggets land-based casinos before you can carry out any deposit or withdrawal transactions with the app. The minimum deposit required to open a new account is $100. They also have a minimum restriction wager of $5 when making use of the app. The game options cover major professional and college sports. Like most top apps, they also support live betting. They do not have a signup bonus with the app and you have to sign up for their Rewards Program physically.
Wynn Las Vegas sports betting
After downloading the app to either your iOS or Android device, you must register in person at a Wynn sportsbook in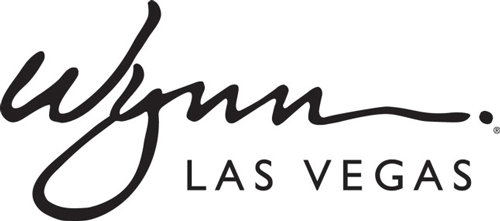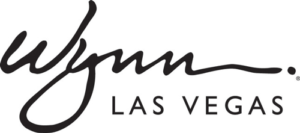 the Wynn Resorts & Casino and make a minimum deposit of $100. All banking transactions have to be done at the physical location. You can make deposits via cash or cashier's check. The app offers gambling options for both professional and college sports. Wynn Las Vegas doesn't offer bonuses to members who are signing up for a new Wynn sportsbook account.
Station Casinos sportsbook
You can download the STN Sports app to your Android or iOS device and get access to more wagering options than


their land-based casino. You must also register your account physically at any land-based Station Casino sportsbook or authorized outlets with a valid ID and an active Boarding Pass Card. You must first fund your account in person at any of their brick-and-mortar outlets with a minimum deposit of $50. They have welcome bonuses for first-time users. You can fund your account afterward through the app using a Play + prepaid card. To withdraw your funds, you can either visit the physical Station Casino sportsbook you initially registered at or online using a Play + account.
Treasure Island online betting
Compatible with iOS and Android mobile devices, TI Mobile Sports app requires users to register for an account in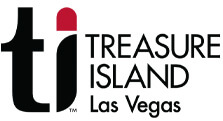 person at the brick-and-mortar Treasure Island sportsbook casino. You'll need to go with a legal ID and your social security number to sign up. You are also required to fund your mobile betting account physically at the brick and mortar casino and all accounts must be started with a minimum of $100 cash deposit. You can only withdraw your funds in person at their physical location. They also offer some of the most well-known US sports to wager on.
Atlantis
The app is compatible with Android and iOS mobile devices but players need to physically register at their brick and mortar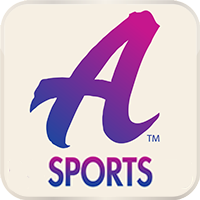 casino in NV. The only requirements are a valid ID and social security number. Like most sports betting apps, it uses the Miomni software. You can wager on different popular professional sports. To deposit and withdraw, you must visit their land-based casinos in Nevada.
B-Connected Sports
The B-Connected Sports app can be easily downloaded on your Android and iOS devices but like the others, you need to sign up in person at any of Boyd Gaming's brick-and-mortar Nevada bookmakers. You'll need your B-Connected card, valid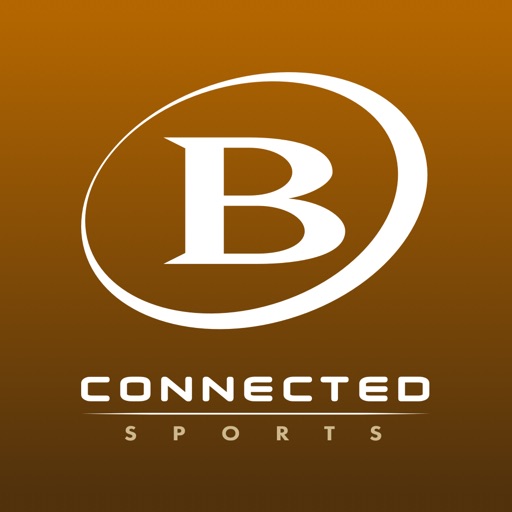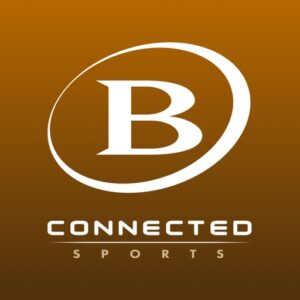 ID, and social security card to complete registration. To fund your account with a minimum deposit of $50, you can use Visa, MasterCard, Boyd Gaming casino chips, PayNearMe, Play + or cash. To withdraw, however, you need to physically visit one of their locations. Professional sports are available to bet on with this app. With the B-Connected Sports app, you can earn comp dollars with every bet, however, they don't offer any bonuses currently.
Where and how to bet on the best NV Sportsbooks?

To sign up to wager on sports online in NV is quite easy but you are required to visit a land-based sportsbook in person before you can get approved. You don't have to be a resident of Nevada to create an account – even if you're just on a tourist visit to the state, you can still wager on sports online as long as you are within the borders of NV. You must go along with a valid government ID and you must not be less than 21 years of age in order for your account to be activated. After providing some other basic personal information, you'll need to make an initial deposit and then you can start placing bets. Some Nevada bookies may require you to carry out all subsequent financial transactions at their land-based locations while others give the leeway to deposit and/or withdraw via their NV sports betting app.
The use of personal information
To set up an online sport betting account, you need to disclose your identity and share some personal information so you can pass the required age verification processes. The information on government-issued ID cards and in some cases, your social security number will have to be divulged as well. Also, users need to disclose their location before they can be allowed to bet in NV. In order to further ensure safety online, you should try using an ambiguous username that doesn't reveal any private information about you. Also, avoid revealing details in your profile. In addition, choose a strong password that is known by only you, always log out after every session and get yourself up-to-date antivirus software.
License
The decision to approve the application of a licensing request is controlled by the Nevada Gaming Commission based on the submitted documentation by the applicant. The Nevada Gaming Commission issues one online gambling license that covers all the gaming operations, eGaming service providers, affiliates, eGaming software providers, network providers, and white-label operators. To be eligible to apply for an online gambling license, you will have to incorporate your company in the state of Nevada. Afterward, the licensing process can begin with complete identification details being submitted in accordance with KYC policies. Also, you will need to provide a detailed and honest description of all the games you are offering. You'll have to obtain hardware for the transit server that will transmit all the data of your betting site to the Nevada Gaming Commission for proper control. The server has to be physically present in NV and must host at least your client database. Licensing alone costs about $500,000 and it usually takes about 6-10 months to obtain operating licenses after which you will be needing a merchant account and corporate bank account that supports gambling companies. When you visit the official website of the Nevada Gaming Commission and Nevada Gaming Control Board, you will have access to the full list of all regulations concerning sports betting in NV. The regulations include:
Declaratory rulings
Licensing: Qualifications
Applications: Procedure
Regulations concerning operations of gaming establishments and surveillance standards for non-restricted licensees.
Regulations regarding operations of interactive games
Accounting regulations
Disciplinary proceedings
Regulations on patron disputes and more
Nevada Online Sports Betting Apps
Typical mobile sports betting app should have an easily navigable user interface and ideally, you should be able to carry out all transactions via the app. However, not all apps currently allow you to carry out such transactions without first visiting their land-based casinos in Nevada. Ensure to check for online reviews to know what app is reliable. Most mobile sports betting apps are developed using the Miomni software which provides an intuitive and easily navigable app layout.
The most popular kind of sports to bet in NV betting sites

Here's a list of the typical popular sports on which you can bet at Nevada sportsbooks:
NFL
NBA
Soccer
Baseball
Rugby
Boxing
Mixed Martial Arts
Hockey
College Football
Canadian Football
Australian Rules Football
Golf
Auto Racing
Tennis
eSports
Horse racing and virtual horse racing
There are a lot of different types of bets that you can choose to play depending on the particular sport. You can bet on things such as final scores, first-half draw, a number of free kicks, first to score, inbounds, touchdowns, and many more. Kindly visit any sports betting app of your choice to discover the wide range of markets you can choose from. The only form of betting that is prohibited in Nevada is a state lottery.
Types of legal sports betting in Nevada
Point spread
Money line
Partial game lines
Round robin
Propositional wagers
FAQ
Is sports betting legal in Nevada? 

Yes. Sports betting has been legalized in Nevada. 
Are offshore sportsbooks legal in NV? 

No. Offshore sportsbooks cannot legally operate in NV. All licensed sportsbooks are required to have their physical server in the state of Nevada.
Who can bet online in Nevada? 

Anyone above the age of 21 years and physically present in Nevada can bet online.
What is PayNearMe? 

PayNearMe is a full-service payment platform that allows cash users to track their payment history, set reminders and pay their bills in a secure system.
What sports can I bet on in NV? 

You can bet on majority of professional and college sports in Nevada.
Can I bet on sports in NV if I live in another state? 

You can bet on sports in NV only if you are within the borders of the state. However, you don't need to be a resident of Nevada to engage in NV online sports betting.
What are NV sports betting tax rates? 

The tax rate for legal sports betting in Nevada is 6.75%.