North Dakota Online Gambling: An Ultimate Guide
Published: Oct 29, 2022
Updated: Oct 31, 2022
North Dakota is one of the top states with a thriving legal gambling industry in the United States. Although the state isn't very populated, it's home to a variety of gaming establishments. With betting legalized in the state since the 1970s, North Dakota offers access to all the best gaming options out there. There are tribal casinos, charity gambling, lotteries, and horse race betting. Even though the state has gaming-friendly laws, its lawmakers haven't introduced any legislation concerning North Dakota online gambling.
The current gambling laws and regulations don't cover online gambling. As a result, most players get somewhat confused on how to go about online wagering in the state. In this article, we'll tell you all you should know about playing online games in the state of North Dakota. With the information below, you'll know when online gambling may be possible and what to expect when it finally comes.
North Dakota Gambling Laws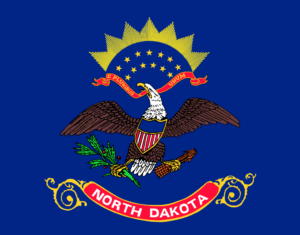 Several states in the country fail to address the status of online gambling in their laws and criminal codes. North Dakota is one of these states. In 2005, there was a move to legalize online gambling in N.D. However, the bill was defeated by a massive margin in the state's senate. Since then, the government has made no further move to make betting on real money casino sites legal within its boundaries.
Although some players argue that it's possible to play for real money at offshore betting sites. The laws in the state don't directly permit this, so a state prosecutor could easily make a case against you if you do. Another problem with wagering on offshore gaming sites is safety. Since the sites are not in the country and not subject to federal laws, you can't be 100% about them. The challenges facing legalizing iGaming in the state aren't very much, but there are no indications that laws favoring online gaming will be established soon. While you can't play online poker and casino games legally in North Dakota, you can place bets on daily fantasy sports and horse racing online.
What to Consider When Choosing a Gambling Site
Once playing online casino games is made legal in North Dakota, you can expect several gambling sites to spring up and start operating. But before you choose the best gambling site to use, you'll have to consider a few factors. First, you should ensure that the site is licensed and regulated by the state. Another essential factor to consider is the security of private information and the safety of payments the North Dakota sports betting site offers. You don't want to be stuck with a site that always has issues with deposits and withdrawals. Also, the type of welcome bonuses, loyalty rewards, and extra incentives the casino site offers are essential. Some other factors include the selection of games offered, ease of use, and customer support. If the online gaming site has a mobile casino app, it makes it even easier for players with mobile devices to play live games.
Current Gaming Outfits in North Dakota
Land-based Casinos
Although there are no commercial gaming establishments in North Dakota, there are 6 casinos operated by Native American tribes in the state. These gaming houses are on tribal land and operated by tribes within the state are given operator licenses to offer casino games. They're the best options for players looking to enjoy real gambling action. The games offered in a North Dakota tribal casino are identical to what is provided by other regular ones. You'll find exciting table games and more than enough slot games to keep you thoroughly entertained.
Charitable Casinos
Also, the state laws in North Dakota license the operation of charitable gaming centers. These charitable gaming establishments are designed to raise revenue for social benefit programs and charities by offering gambling games. Although the games offered are usually not as much as you'll find in tribal or regular gambling floors. There are nearly 24 different charitable gaming establishments in the state.
Daily Fantasy Sports Betting
There is no law governing daily fantasy sports in North Dakota. For this reason, daily fantasy sports are considered legal in the state. Also, based on a statement made by the state's Attorney General in 2015, the DFS companies operating in North Dakota believe it's legal. Some of the sites offering DFS in N.D include FanDuel and DraftKings.
Lottery
The state started its lottery in 2004, and it sells tickets for only multi-state jackpots. North Dakota lottery doesn't sell scratch cards; however, it allows players to buy online lottery tickets and play for wins.
Horse Racing
North Dakota is one of the few states with a legalized horse betting industry, and also operates several wagering websites. There are two live race tracks, the North Dakota Horse Park and Chippewa Downs, and online horse gambling in North Dakota. Giant horse racing betting companies, TwinSpires and WatchandWager, are operated and authorized by the North Dakota Racing Commission.
Social Casinos in North Dakota

Another exciting option for gamers in the state is social casinos. These gambling platforms are entirely legal and are mainly for entertainment purposes. However, players are not allowed to bet with or win real money from the sites. They feature all the games you find in regular gaming sites, including blackjack, slots, roulette, and poker North Dakota online casinos. Some of the most popular social gambling options available in ND include Chumba Casino and Luckyland.
Both of these fun sweepstake providers offer rewards and bonuses as regular gaming sites do. For Chumba, new players are given up to 2,000,000 gold coins as a welcome bonus. In addition to that, you get two free sweep coins and qualify to receive even more rewards when you purchase more coins. The same goes for Luckyland Slots. New players are gifted 10 sweep coins and a $10 gold coin free package. All the bonuses and rewards are also available for players using Chumba or Luckyland mobile casino app. With both social sweepstake companies, you can download the casino app for iOS and Android devices. These sites offer you the chance to enjoy gambling without the risk of breaking North Dakota gambling regulations.
What Types Of Online Casino Games Will Be Allowed In North Dakota?

With the number of current gambling options available in the state, there's no doubt that North Dakota is a gaming-friendly state. When iGaming is finally legalized, you should expect all the most popular games on North Dakota online gambling sites. Games like slots, baccarat, roulette, blackjack, and legal online poker should be regulars on the casino sites. Most of these games are already offered by the brick-and-mortar gaming establishments already in the city. You can also expect sports betting too.
Latest News on Gambling Online in North Dakota
The racing commission in North Dakota has approved the application of a new wagering website to operate in the state. The ND racing commission issued an advance-deposit wagering license to PlayUp Limited. This license gives the Australian fantasy sports and wagering provider the permission to accept bets on all types of racing from players in up to 20 different states.
Want to play online casino games and bet on sports with your mobile legally and safely, but not sure if it's allowed in your state? We got what you need:
FAQ
Are online casinos legal in North Dakota?
No, there are no legal online casinos in the state.
Is sports betting legal in North Dakota?
No, sports betting isn't legal.
Can I play DFS in North Dakota?
Although ND regulations don't directly address playing DFS, it's seen as legal and allowed in the state.
Should I be 21 years old to have the right to play casino games?
Yes, you have to be 21 and above to play for real money in the state's casinos. The casinos have strict age verification processes before players are allowed to wager on games.
Why can I find offers from online casinos in North Dakota if they are not legal?
A few casinos may offer their services to you. However, most of them are offshore casinos using geo-location software to know your location. They are not regulated by U.S. laws, so wagering on them isn't considered legal.
Written by: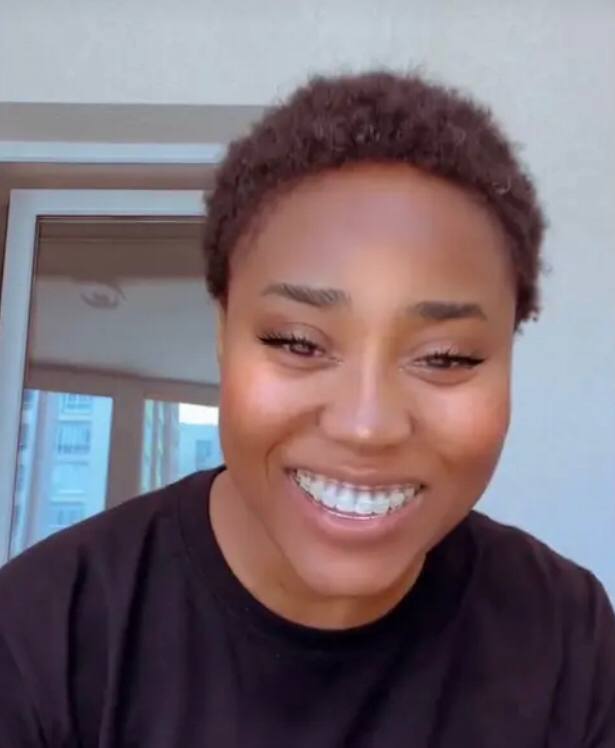 Author, Contributor at Gamblerzz.com. Jeannie is one of our top writers and gambling experts. Jeannie is an active poker player, and she knows a lot about all kinds of gambling games and sports betting.