Guide on the Best CS:GO Sportsbooks & Apps
Counter-Strike - Global Offensive (CS: GO) is the fourth installment in the Counter-Strike game series, and was made available to the general public in 2014. When Minh Le and Jess Cliffe created the first Counter-strike game in 1999, it was by accident and was a mod of Valve's hugely popular game - Half-Life. The game was an instant hit with First-player shooter game lovers. Valve noticed the rising number of users and acquired rights to the game in 2000. Within two years, it was the leading game played at professional video game tournaments and has been on the rise. This article details all you need to maximize your earnings from CS: GO betting based on your predictions. We discuss the best sites to choose from, wager lines to pick, and tips to consider.
Published: Sep 28, 2022
Updated: Oct 31, 2022
Best Sites for CS:GO Betting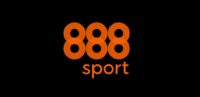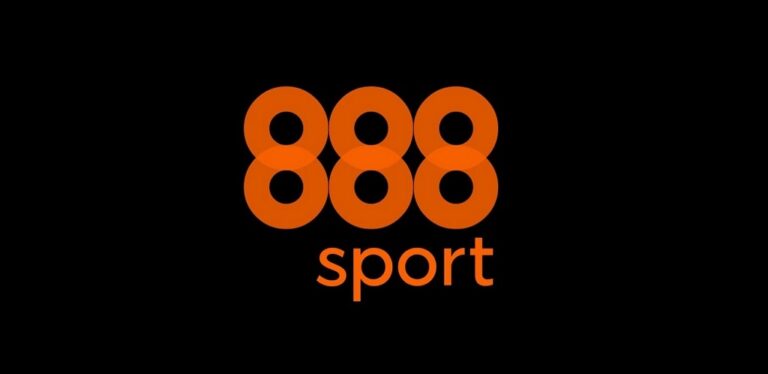 888 Sport


Empire City Bets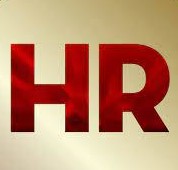 Hollywood Races Online Review & Bonus Code
CS: GO Betting Guide



CS: GO ranks as the front runner in the first-person shooter genre as the game pioneered several technological changes. One of the reasons it is so popular is that the game's concept is pretty simple – two teams of five slug it out in a best of 3 (sometimes 5) matches. In every match, there are 30 rounds and teams alternate roles as Terrorists and Counter-Terrorists.  The "Terrorists" must plant a bomb at the detonation site. The bomb takes 40 seconds to detonate, and defusing the bomb takes 10 seconds (5 seconds with a bomb-defusing kit). The "Counter-Terrorists" aim to defuse the bomb or prevent the terrorists from planting the bomb. The first team to eliminate members of the opposing team wins the round. The first team to win 16 rounds wins the match.
The FPS game is top-rated and recorded an estimated 20 million users monthly in 2019. Following the COVID-19 pandemic, this number has increased. It is available to users 21 years of age and above in the US. The game traditionally holds online, and viewers can stream matches live. Major tournaments are also held in arenas (like the Cyberathlete Professional League which used to be held in Dallas), and enthusiasts can watch live events in person.
CS:GO Betting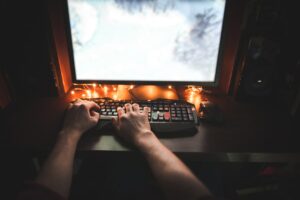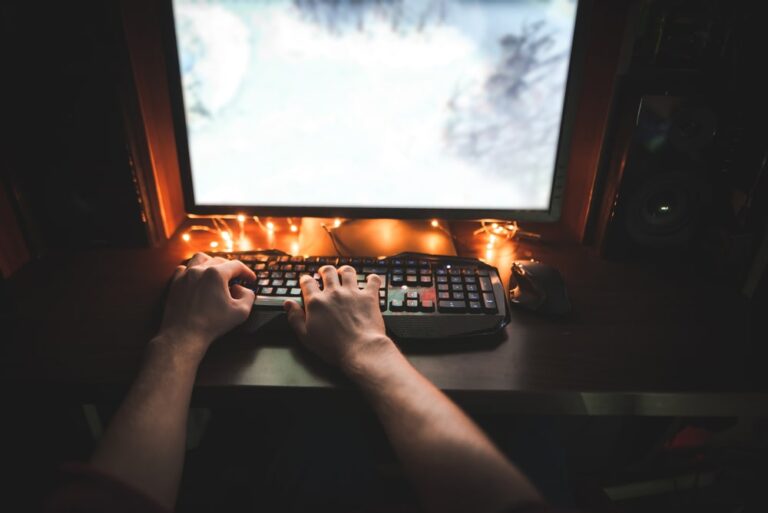 Electronic sports (e-sports) – competitions played using video games are increasingly common among games betting enthusiasts can wager on. CS: GO is one of the most popular eSport games wagered in the world. It has the most significant number of markets among all First Player Shooter games and has many competitions running throughout the year. Legal betting in the United States has steadily increased following the repeal of the Professional and Amateur Sports Protection Act (PAPSA) in 2018. Autonomy has now been given to each state to determine their independent wagering legislation. There are a handful of American CS: GO teams, but, as American sportsbooks are just starting to expand, eSports betting markets are few in the US, and only in a few states. A few CS: GO competitions are approved for wagering in Colorado and West Virginia but each competition has to be individually approved in Nevada and New Jersey.
Choosing a CS:GO Sportsbook
The first step in CS: GO eSports betting is choosing a legal sportsbook.  The competition airs in several countries across the world, and each game provides different markets for bettors to wager on. Choosing the best betting site is thus of paramount importance. A few features to consider include:
Security: It is crucial to find out if the sportsbook is licensed and regulated. It ensures that the site is legal for you to wager on. Regulations also guarantee that your money is safe. There are several online betting sites, but a few have served the majority of Americans for a while and built a reputation. Hence, they are reliable.
Ease of Deposits and Withdrawals: The process of wagering starts with making deposits and ends with withdrawals. A provider that makes the process easy is more respected. Commonly used deposit means include Debit cards, credit cards, Paypal, e-wallets, cryptocurrency. For withdrawals, e-wallets, cryptocurrency, direct bank transfers, or crediting funds back to the debit card is more common.
Promotions and Bonuses: Some sportsbooks offer bonuses upon signing up. Some provide a risk-free bet for first wagers. There are a host of other enticing bonuses available on different sportsbooks. Occasional promotions, too, can sometimes be the nudge to give a sportsbook a try. These are useful considerations in deciding which sportsbook to use.
Loyalty programs for existing customers also vary from one provider to another. The benefits also vary and, depending on what entices the user, could influence the choice of the sportsbook.
CS: GO Betting Markets available: Although many sportsbooks may appear to have similar markets, they don't provide the same markets for the same event.  A few sportsbooks offer live betting and prop bets on CS: GO games. Additional markets, like those we subsequently discuss, make it better.   A comparison between two or more will help you make the best choice.
How good the odds are: The best bookies are famous for their favorable odds. And these differ from one Bookmaker to the other. No two sportsbooks have the same odds. It is good to compare the wager lines and decide which maximizes profit based on your prediction.
Do they have a Mobile App: The average person today works a lot with his or her mobile device, iOS, or android. Online wagering platforms with mobile apps are more portable and more comfortable to access, enhancing their appeal.
Live Betting and Live Stream: These are newer additions to the sports betting space. In the case of live betting, you can wager on a game in real-time. The odds increase or decrease, depending on the events that unfold. This adds a new angle to the online wagering experience. A few wagering platforms also offer options for viewers to watch some of the games live.
Best US Sites For CS:GO Wagering
With several sportsbooks now operating online, and a wide range of options across Android and iOS platforms, users are getting spoilt for choice. Currently, bettors in New Jersey, Colorado, West Virginia, and Nevada can place wagers on Counter-Strike – Global Offensive amidst other FPS games. Based on the features mentioned above, here is a list of our top choices.
DraftKings
The Daily fantasy sports (DFS) franchise was one of the first sportsbooks to launch in the United States. Their platform features a unique technology with a fast user interface, and they have live betting options available. DraftKings boasts a $25 non-deposit sign up bonus. On signing up, you get 100 percent returns on your first bet up to $500 and up to $500 deposit bonus. Their fascinating parlay bonuses, referral bonuses, and daily boosted odds are very attractive options. DraftKings is the best option for mega bonuses and tons of options for making deposits and withdrawals. The provider has an app available on both Android and iOS platforms and the prospect of early cashout.
FanDuel
Like DraftKings, FanDuel made the switch from Daily Fantasy Sports to Sports Booking after the PAPSA repeal. They are a hugely popular brand and have exceeded many expectations. FanDuel became the sportsbook to have an iOS app coded natively for iPhones and iPads alongside their android app. The app has a classy and straightforward interface that is easy to understand, although occasional bugs are a minus. FanDuel offers a $500 risk-free first bet after a user signs up. If you lose your first wager, you get a refund of up to $500. They offer live betting options, but the overall experience with eSports markets and odds available is not as good as most counterparts.
William Hill
This is one of the oldest brands on the market. It was founded in 1934 but has consistently remained a strong force, now in the online space. They offer a variety of eSports markets and operate and several languages. The app interface can still improve, and the platform can provide better bonuses, but the sportsbook still offers an exciting betting experience. There are options for live betting, Live stream, and early cash-out. They offer a 100% deposit match of up to $150 and over 35 deposit and withdrawal options.
BetRivers
Rush Street Gaming owns the BetRivers sportsbook, as well as the SugarHouse sportsbook. They offer the best range of deposit options and match the user's first deposit up to $250.  Players have to wager the bonus just once to redeem it, making it the most user-friendly bonus, compared to its other counterparts. Compared to FanDuel's mobile app, which has the prettiest looks, its interface is pretty bland. But beyond this are some of the best in-game odds and user-friendly promos and bonuses. BetRivers does not have iOS mobile software. iOS users can only access the provider via the web in tandem with the GeoGard App.
Bet365
One of the most prestigious betting sites globally, the sportsbook is based in the United Kingdom but operates legally in the US. The sportsbook offers users the option of live betting and early payout. Users can also stream select games live on the platform. The sportsbook offers an attractive welcome bonus of up to $100 in Bet credits, matching the initial deposit amount (min. – $10). The bonus becomes available after the bettor wagers with the bonus amount once within 30 days, on a selection of at least 1/5 (1.20) odds or more.
BetStars
The sportsbook recently added eSports betting to its list of options. It is one of the top wagering sites in the US with a sleek website that is easy to use. eSports betting on BetStars comes with lots of options and attractive promotions, and there is a specific focus on Counter-Strike – Global Offensive and League of Legends. The sportsbook offers new users a risk-free deposit bonus of up to $500. There are several deposit and withdrawal methods, and the provider has an app available on android and iOS.
888sports
The sportsbook is one of the most significant worldwide and is excellent for eSports. The platform provides a user-friendly interface that allows you to find the sport and place your bet quickly. The platform offers some of the best eSports betting markets for new and existing players. The sportsbook offers new users a no-deposit bonus of $10 and a 100 percent first deposit bonus, up to $500.
Betfair
Betfair joined forces with PaddyPower in 2016 to create one of the world's biggest sportsbook providers. They have a unique betting exchange platform where bettors can wager against each other instead of a bookmaker. This adds a new angle to eSports betting, particularly on Counter-Strike – Global Offensive, among others. The provider also allows live betting and live streaming of select eSports games. There is a free $20 exchange bet for new users after a deposit of at least $10.
CS – GO Wager Lines 

Counter-Strike – Global Offensive is very similar to most team-based sports, and betting on this eSport is very identical to wagering on mainstream sports. There are exclusive markets available at particular sportsbooks, and a few like DraftKings also offer options for Fantasy CS – GO wagering. With their coupons and promo codes, bettors can also boost their earnings on selected events, increasing the sportsbook's appeal.
CS: GO is a fast game that changes swiftly. As such, the Live Betting feature makes for exciting odds that fluctuate in real-time and possibly increase the expected returns based on the bettor's prediction. Some of the available bets on the sportsbook include:
Match Odds: It is one of the most straightforward bets to place. Unlike most eSports decided after a match, a Counter-Strike – Global Offensive game is won by the best of 3, or rarely five matches.
Handicap Betting: Handicap bets, also referred to as the "Point spread bets," are wager types where the advantage is taken from the favorite or given to the underdog, opening the chances for either team to win the wager evenly. In a best-of-three game, bookmakers can give the underdog an advantage of 1 or 2 matches or a similar disadvantage to the favorite.
Totals Bets: For this, bettors place wagers on the expected total number of rounds or matches in the game. It is usually referred to as an overs or under bet. The wager is on whether the combined rounds or matches exceed the oddsmaker's set total or not.
Proposition Bets: Prop bets are such that don't have a bearing on the outcome of the match. But they are placed on the occurrence or non-occurrence of a particular event during the game. Players can wager on prop bets like the team with the most kills, team to have a round advantage, etc.
Outright Bets: They are sometimes referred to as futures bets. They do not focus on single matches but the entire outcome of the tournament. For these bets, players wager on the team expected to win the championship, which side would make the final or what countries they would be from.
Specials Bets: These are more specialized bets that require some understanding of the game to make wagers. Predictions like specific map winners, knife round winners, or pistol round winners can be selected.
Live Betting: Enthusiast can follow the CS: GO games live and wager on the game as events unfold. The Odds increase or decrease as the game progresses and add an interesting angle to the game.
Pistol Round Betting: In competitive CS: GO, there are two half per match. A pistol round begins each half and helps determine the economy for the half. Players can place wagers on who wins the first, second, or both Pistol rounds.
Players can also wager on the Knife rounds – the first round in a match. This round has no bearing on the eventual winner but allows the winning team to choose the map they want to start with. CS: GO winners can wager on the team expected to win this round.
Things to Know in Placing CS:GO Wagers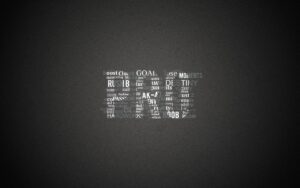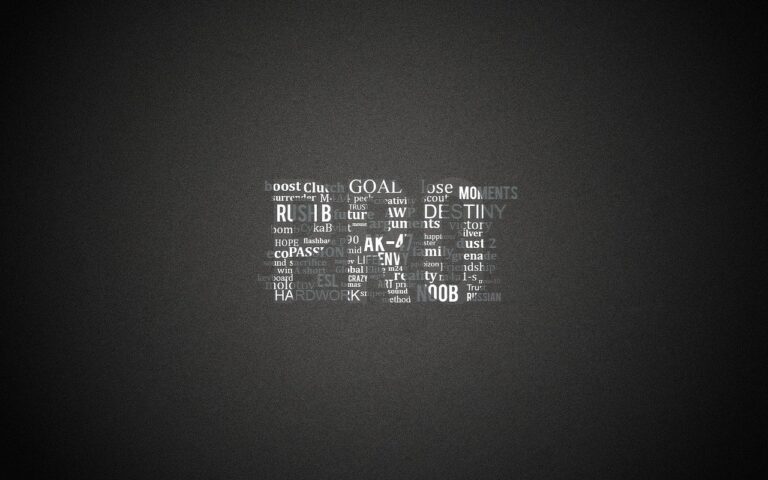 Several CS: GO tournaments run throughout the year, but the major CS: GO events bring bettors together the most. Two or three significant tournaments are held every year, with qualifier rounds running before the competition proper, which allows bettors to assess the ability of teams before the majors begin. But there are also several mini-events all year round unlike most other eSports.
CS: GO major tournaments are the cream of the crop in the eSports space, hosted in some of the most beautiful cities, and attract lots of attention worldwide. The prize money has also been attractive seven-digit figures over the past few years. The Electronic Sports League One: Rio Major is the next major Counter-Strike – Global Offensive tournament. It was postponed due to the COVID-19 but will boast a $2 million prize for the winner – double the amount for the last tournament. The Electronic Sports League Pro League is the next best thing in the CS: GO gaming space.
Astralis, from Denmark, is the best team in recent years in CS: GO majors and has won the last three tournaments in a row. How they have influenced the way CS: GO is played in recent years is a testament to their consistency and ruthlessness. Fnatic, NaVi, and Avenger are the closest to Astralis but have work to do to match up.
To ensure your winnings keep coming;
Take note of the game and teams involved in the game you want to wager on.
It is advisable to specialize in a specific map or region and identify teams that do best in these.
Avoid placing wagers on a team you support or favorites based on sentiments.
Asides wagering on major events, bettors can wager on mini-events that also provide many markets before major events begin.
Research always makes it easier to place wagers. Identify the teams on form and bet on them.
The Electronic Sports League One: Rio Major is set to hold in November 2020 in Rio de Janeiro, Brazil. Astralis leads the favorites for the tournament and is on course to win their fourth straight major.
Conclusion
You now have an overview of the Counter-Strike – Global Offensive (CS: GO) and how to wager on the competition. Once you pick the perfect sportsbook, you are in for an exciting eSports betting experience. The coronavirus pandemic necessitated the postponement of the ESL One: Rio Major, but enthusiasts can still view some games online. Most sportsbooks offer robust markets on CS: GO, particularly, and these wager lines keep increasing. An excellent sportsbook choice will make the experience all the more rewarding. Astralis is still the firm favorite for the title challenge, but Avenger, NaVi, and ENCE will look to give them a run for their money.
Don't forget to read our detailed reviews on the best Daily Fantasy Sports for a great betting experience:
FAQs
Is it legal to bet on the CS: GO online?
Yes, it is. Online Sports wagering became legal in PA in 2017, and following the reversal of The Professional and Amateur Sports Protection Act (PAPSA), regulated betting by users is permitted on licensed betting platforms and apps.
What is the biggest CS: GO tournament?
The Electronic Sports League One: Rio Major is the most significant major Counter-Strike - Global Offensive tournament. It is set to be held in Rio de Janeiro in November. 
Can I bet on CS: GO on offshore sites?
No, you can not. American bettors can only wager legally on CS: GO betting sites legalized in the United States. Offshore sites are not regulated within the US.
Where can I legally bet on CS: GO?
Currently, bettors in New Jersey, Colorado, West Virginia, and Nevada can place legal wagers on Counter-Strike - Global Offensive amidst other FPS games on regulated betting sites.
Can I bet live on CS: GO?
Yes, you can. Certain sportsbooks offer live betting options for some eSports, including CS: GO.
How can I check the odds for CS: GO betting?
The best sportsbooks have eSports organized based on the game. Bettors can check under the markets per sport to find the odds per game.