Dota 2 Online Betting Sites Review
Dota 2 (Defense of the Ancients 2) is one of the most popular games globally and in the eSports online gambling scene. It is under the category of multiplayer online battle arena (MOBA) games. In this Dota 2 online sports betting guide, you'll learn about how to wager on the game, the best sites to place bets on, betting tips, and other info to help make maximum cash.
Published: Oct 12, 2022
Updated: Oct 31, 2022
Wagering on eSports is as legal as wagering on any regular sport or casino game online in the United States as long as your state has legalized online eSports gambling. You must be at least 18 years old to play the game. The original Dota game started in 2003 as a player-made map in Warcraft III – a real-time strategy game owned by Blizzard Entertainment. It became very popular, and ten years down the line, Valve Corporation got the copyrights from the map developers and launched Dota 2 in 2013.
There are so many reasons why the game is popular among gamers around the world. But the fact that it is very exciting, it is free to play, and it has a lot of unpredictable variables are some of the major reasons why it is one of the top esports that players can bet on. Dota 2 combines aspects of role-playing and real-time strategy gaming. A typical match of the game involves two 5-player teams competing against each other. Each team has its base and sends out combat units to attack the opponent's characters and towers. Each base has a central building called an "Ancient", and the first team to destroy an opposing team's ancient wins the game.
Best Dota 2 Betting Sites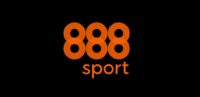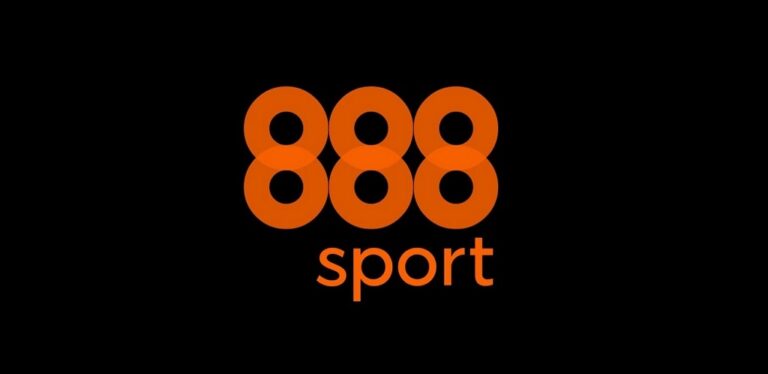 888 Sport


Empire City Bets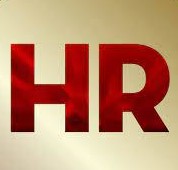 Hollywood Races Online Review & Bonus Code
Aspects to Consider Before Choosing Online Sportsbooks to Bet on Dota 2
Availability: Ensuring that the sportsbook you want to choose offers esports betting is a no-brainer. You don't want to find out that the bookie doesn't offer esports wagering after you have deposited funds.
Reputation and legalization: You should ensure that your chosen bookie is licensed and regulated before putting money on their platforms. Also, look out for online reviews for these sites. Having many good reviews is a sign that the bookie can be trusted. Myriads of poor reviews tell you to avoid the website. New sportsbooks will generally have little to no reviews – you should not ignore them because they could offer a great user experience, but you'll first need to do some extra legwork to ensure they are safe to use.
Banking methods: There is no point in choosing a bookie that doesn't provide you with your preferred banking method – it will lead to frustration. Also, confirm if you will be charged for deposits and withdrawals on their platform – a good bookie shouldn't charge you for these services. Another thing you want to find out is the lowest amount of money you can deposit or withdraw.
Security:  Your money and personal information like your social security number and other data will be on the bookmaker you choose. You should do your due diligence to find out whether their platforms are safe and secure.
Promotions and bonuses: Promos and bonuses are a way that gambling agencies attract customers. You will be offered free money to wager or free bets. These offers typically have terms and conditions attached to them; however, they should not be overly complicated.
Loyalty programs: If you are regularly wagering on a sportsbook, you should get extra perks and rewards for doing so. Leading gambling agencies should encourage you with boosted odds, reduced juice, and other freebies to consistently place action with them.
Customer support: Issues that need to be resolved or clarified will come up sooner or later – that's a given. You should ensure that your bookie of choice will be there for you when those times come. Try and go for sites that have multiple communication channels so you can reach them at any time.
Dota 2 betting options: Always check for the available wagering options and markets that a sportsbook provides before placing action.
Availability of Dota 2 contests: This is another important factor that can help strengthen your bankroll. Ensure your sportsbook covers the best matches of the game before you fund your account with them.
Apps: At some point, you will want to wager on the go. Be sure that your chosen bookie has a properly functioning app for iOS and Android. Reviews can come in handy to help you know if other users have complaints or not regarding these apps.
Software: The software of an app can either make or mar your user experience. When you download your app of choice, see if you can easily find all the Dota 2 markets and features you need before making your first deposit. You can also check online reviews to help further make better decisions.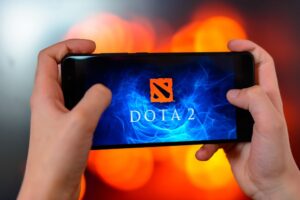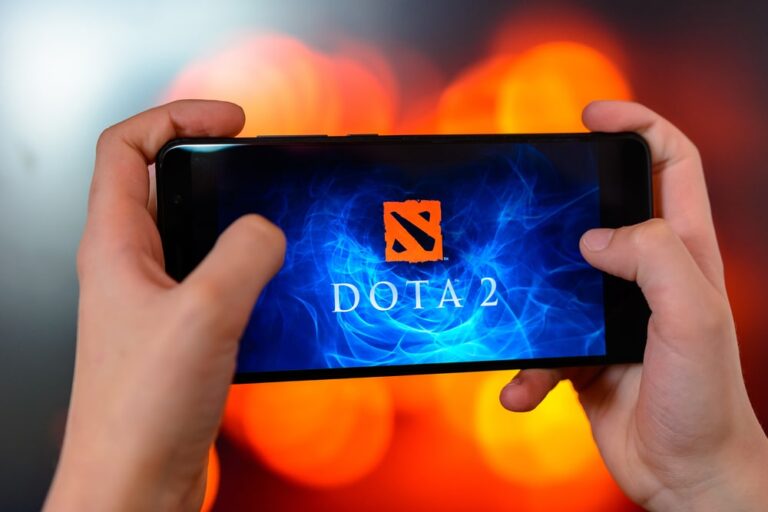 The Top Legal Dota 2 Betting Sites in The USA
When it comes to esports betting on Dota 2, here are some of the best real money betting sites in the United States:
DraftKings
Daily Fantasy Sports provider, DraftKings, is vying for the position of best Dota 2 betting site with a welcome bonus of 20% of your initial deposit to a maximum of $500.
FanDuel
DraftKings' major rival in the DFS scene, FanDuel, also seeks to be among the top Dota 2 betting sites by offering you a $10 signup bonus, up to $500 in risk-free bets as a welcome bonus, and another 24 hours of risk-free wagering up to $100.
888sports
You will get a free $10 reward once you sign up and a 100% matchup of your initial deposit up to $500.
Betstars
They have now rebranded as FoxBet, and you can take advantage of their $500 new player bonus.
Betfair
They are one of the leading online Dota 2 betting sites, and you can take advantage of a whopping 100% first deposit bonus up to $2500.
William Hill
This sportsbook is also among the best eSports betting sites for the United States as you can win a $150 signup bonus when you register on their website.
Betrivers
With Betrivers, you get up to $250 in free bets after your first deposit.
Bet365
This bookie will give you a welcome offer of up to $100 in wagering credits.
States Where You Can Wager on Dota 2
ESports betting in the US is not very clear as only four states currently have laws that permit wagering on eSports. They are New Jersey, Nevada, West Virginia, and Tennessee. Although other states have legalized online sports wagering, we do not know where they stand regarding eSports' legality. So the states mentioned above are your safest places to wager on Dota 2.
Wagering Markets Available on Dota 2
Surprisingly, you will find virtually the same markets provided in traditional sporting events available at the top online sportsbooks for Dota 2 bets. Here are some of them:
Moneyline: Dota 2 moneyline betting is simply wagering on who will win a match. There are usually no draws in the game, except a best-of-two event.
Totals: This type of wagering has you betting on the total amount of certain stats such as kills, assists, or matches.
Spreads: In this market, the stronger team (favorite) must win by more than a preset point for the bettor to win. On the other hand, the weaker side (underdog) does not have to win, but they must not lose with a point greater than the set margin.
Futures: These are bets that allow you to predict the winners of tournaments and matches before they begin. You can still wager on futures markets after a competition has started; however, the Dota 2 odds will be lower.
Prop bets: These are predictions on individual performances or certain aspects of the game that are not necessarily concerned with who wins the match. Examples include the player with most kills, first to draw blood, match duration, and more.
First blood: This is a prop bet where you wager on which player will make the first hit.
Player with most kills: Another prop where you predict the player that will kill most opponents.
Match duration: In this prop, you wager on how long a match will last.
Team to destroy the first tower: Another prop variety where you bet on the team that will first destroy an opponent's tower.
Available Welcome Bonuses For Online Dota 2 Betting
Deposit Bonuses: You get access to deposit bonuses that can go up to $2500 with this MOBA. Your bookie of choice will determine how much you can win.
No-Deposit Bonuses: Some of the top Dota 2 betting sites will offer you free money to bet before you even deposit. Just signup with them, and you will instantly receive your reward.
Freebies: Asides welcome bonuses, you can also get access to several freebies offered by your favorite Dota 2 betting sites.
Best Time to Wager on Dota 2
The best time to wager on this game is during The International (TI) tournament. Although there are other top-tier tournaments such as the ONE world Pro Invitational, TI is still the biggest tournament as it accumulates the biggest prize pools. The International 9 had a prize pool of over $34 million in 2019.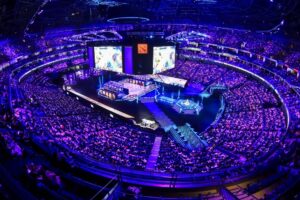 Most Popular Dota 2 Teams and Players
The most famous teams of the game in no particular order are:
Alliance
OG
Evil Geniuses
PSG.LGD
Vici Gaming
INVICTUS GAMING
Team Secret
Fnatic
Team Liquid
Natus Vincere
Here are the most famous players in the game:
Danil "Dendi" Ishutin – Presently in Natus Vincere but is on loan to Tigers. He plays mostly as captain and solo middle.
Amer "Miracle-" Al-Barkawi – He is presently in Team Liquid.
Kuro "Kuroky" Salehi Takhasomi – He currently plays for Team Liquid as Support and Captain most times.
Peter "ppd" Dager – Presently plays for Ninjas in Pyjamas with Support and Captain being his primary roles.
Clement "Puppey" Ivanov – Plays for Team Secret currently and is widely known for his role as a Support.
Clinton "Fear" Loomis – At present, he plays for J.Storm, and he is very versatile in different positions. He especially plays as Support and Carry.
Artour "Arteezy" Babaev – He plays for Evil Geniuses currently and plays most times as a Solo Middle and a Carry.
Alexei "Solo" Berezin – He is currently in Virtus.pro and plays majorly as a Support.
Johan "N0tail" Sundstein – He plays for OG currently with Captain and Support being his primary roles,
Gustav "s4" Magnusson – He is presently in Evil Geniuses playing most times as an Offlaner or a Solo Middle.
Top Strategies Used by Dota 2 Gamers
Some pro tips help players win the game. Thanks to the fact that you can watch live matches on platforms like Steam, look out for teams that follow these strategies in their game-play to make even better-informed wagers. If you want to play the game yourself, you can also follow these expert tips:
Avoid trying to carry a match single-handedly – it is a team game.
Team fights should be strategically timed.
Don't commit too much in a battle.
Ensure your cores are well fed.
Ganking should be done only when needed.
Know exactly when and where to place wards.
Check your opponent's items regularly.
Know when to disassemble items.
Communicate with your team a lot.
Always remember to check for runes.
Classification of Heroes in Dota 2
There are 119 characters with unique abilities as well as glaring weaknesses. These heroes can be broadly classified into two strategic groups:
Carries: They are also called "cores" and are the most powerful characters in the game. They start each game as weaklings but gain strength as the game progresses.
Supports: The supports generally do not get involved in direct confrontations; rather, they support the carries with other advantages such as healing.
Dota 2 Betting Tips
You will need expert advice on betting on this game if you want to make a lot of money and minimize losses. The high variability in the game makes it not easily predictable – so you will need to do a lot of research to place winning wagers. There are many sites dedicated to giving you the best information on the game, such as Liquipedia. You should do well to visit these sites to get a more in-depth understanding of the game. As with gambling generally, once experts begin to tout certain teams as favorites, their odds start to drop. So it is in your best interest to place the most well-informed wagers before the expert predictions go viral.
Also, to help you minimize losses on wagering on this MOBA, try and remember the following:
Do not engage in emotional or impulse gambling
Gamble with only the money you do not need.
Do all the necessary legwork to ensure you place well-informed bets
It's okay to check previous team and individual performances, but don't let that be your only guide to placing wagers.
The Best Dota 2 Team
The current Dota Pro Circuit Rankings place TNC Predator as the number one team on the 2019-2020 rankings table. They are leading with 5320 points with Vici Gaming coming second with 5100 points.
Latest News on Dota 2
This August should have witnessed 2020's The International tournament, but it was canceled by Valve due to the coronavirus pandemic. The next TI tournament will be held in 2021. Other events that you should keep your eyes peeled for include the "Omega League: America" scheduled for August 17, 2020, and the World Pro Invitational Jakarta, which is starting November 23, 2020. One team currently touted as a favorite is Team Secret, which has been having a lot of wins this year. Other favorites include Vici Gaming and TNC Predator. Although OG won The International 9, they might be playing as underdogs in the major events of this year because some of their old players have left the team, and the current players haven't participated in many matches. Navi and Fnatic may be playing as underdogs as well.
Conclusion
Although the coronavirus has affected the biggest betting tournament for Dota 2, you can still take advantage of the competitions set to hold and win some cool cash rewards in the process. Some matches and small scale tournaments are currently going on with pretty decent odds, so ensure you visit any of the Dota 2 betting sites mentioned in this article to start making some money on the game today.
Don't forget to read our detailed reviews on the best Daily Fantasy Sports for a great betting experience:
FAQ
Is it legal to bet on Dota 2 online? 
Yes. It is legal to bet on this game online as long as you are in a state that has legalized esports wagering. Currently, New Jersey, Nevada, West Virginia, and Tennessee are the only states with clear laws that permit esports gambling.
What is the biggest Dota 2 tournament? 
The biggest tournament of this MOBA is The International (TI). TI9 held in 2019 and saw a prize pool of over $34 million. 
Who is the best player in Dota 2? 
According to recent rankings for the year 2020, Lasse "Matumbaman" Urpalainen is the current number one player. He is followed closely by Clement "Puppey" Ivanov. 
Can I bet on Dota 2 on offshore sites? 
No. It is not advisable to bet on the game on offshore sites.
How to make predictions in Dota 2 betting? 
To make correct predictions, you need to do your research and visit trusted Dota 2 prediction websites.
How to watch Dota 2 tournaments? 
You can watch competitions with the help of streaming services such as Twitch, YouTube Gaming, and Facebook Gaming. 
Can I bet live on Dota 2? 
Yes. You can bet live on the game as long as your sportsbook of choice provides the MOBA's live betting features.