How to Make Exotic Bets for Online Horse Racing in the US
Published: Sep 16, 2022
Updated: Oct 31, 2022
In the world of horse betting, the bets can be divided up into two categories. First of all, you have the straight ones – where you bet on one of them only. A more exciting variety is the exotic bet, which are of numerous types. Making an exotic bet on online horse racing sites will let you win a lot of cash for a small investment. Keep reading for more about exotic bets and the best way to bet on these races.
Exotic Bet Explained – The Basics
The biggest difference between an exotic bet and a straight bet is the number of horses that you wager on. All types of exotic bets will ask you to bet on two or more horses. The overall risk factor in an exotic bet is high, but the attached rewards are also very lucrative and attractive.
While you're gambling online, you'll find that winning on straight ones is way easier than winning on the exotic ones. Some options will ask you to bet on multiple horses while others will ask you to divide up your between multiple races. However, you can bet on individual races as well without any sort of difficulty.
The Mechanism of an Exotic Bet
In an exotic bet, you will be able to combine together various wagers on multiple horses across different races. While checking out the top betting sites, you can try out some of the options that have been listed in this guide. Live races are very exciting and will let you experiment also.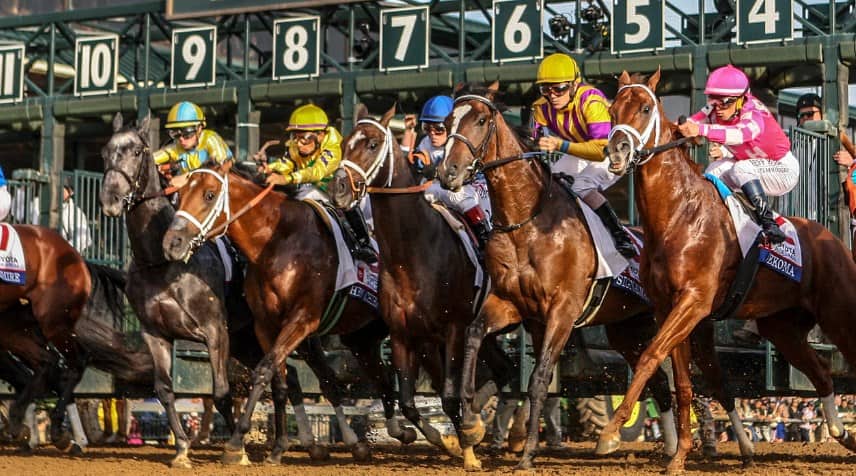 Exotic Bets Types
Here are some of the single-race exotic bets that you need to be aware of. This info will help you place well-informed and profitable wagers.
Exacta Bet: The exacta bet is the simplest kind of exotic bet – where you have to pick the top 2 finishers of the given race. In a straight exacta, you have to predict the exact order of the two.
Quinella Bet: The quinella is the less-riskier equivalent of the exacta. The exacta requires you to predict the top 2 finishers of the race and their exact positions. Quinellas require you to just pick the top 2 horses, irrespective of order.
Trifecta Bet: Just like the exacta, the trifecta bet will ask you to wager on the top 3 horses to cross the finish line. The straight trifecta requires the bettor to specify the orders of the horses.
Superfecta Bet: The superfecta is a type of exotic bet where you gamble on the first 4 to cross the finish line, down to the exact order. This bet is difficult to win, but can be very profitable.
How to Box Exotic Bets
Boxing is one of the betting options that online horse racing betting sites will allow you to do. A "box" is the punters' term for a strategy where multiple combinations are chosen. Instead of betting on one combo of horses, you have to bet on multiple horses and increase the scope of the bet.
Boxing will be easier to understand if you take a look at some examples. If you take a quinella box bet on no. 3, 4 and 5 – then you will win money if either horses 3, 4 and 5 manage to win the first two positions. In a quinella, the order of the finishers does not matter at all.
Box bets can be a little pricier than the straight varieties because of the reduced risk, but the payoff is also commensurate. When it comes to in-play horse betting, boxing on the right ones can prove to be a very fun and profitable venture. It is advised that you include only 3-4 horses whenever you are making a box bet.
How to Key Exotic Bets
You will notice that the cost of a boxed exotic wager grows very big if you include more than 4 horses. As a result, the profit margin is also reduced by a very large amount. One way to get around this is to "key" the wagers. This section will explain how you can key bets.
If you do your research and discover that one of them is the overwhelming favourite to win, then you can "key" them. While you are placing a box bet, you can key one of the horses. Taking the previous example – if you key horse no. 3, then you are betting on it to come in first place in the entire race.
However, you box horses no. 4 and 5, meaning that you are going to win money as long as horse 3 comes in first – provided that either horse 4 or 5 comes in second place. Keyed boxes are way cheaper than usual boxed ones, which is why they are highly preferred in the world of legal betting and gambling.
Wheels & Part-Wheels in Exotic Bets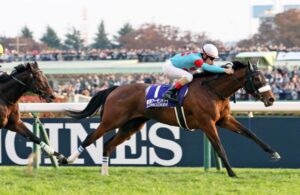 Wheel betting is another interesting strategy that you can take advantage of in the world of exotic betting. Wheeling your exotic options will allow you to spread out your wagers- making sure that the chances of winning increase. They are a little costlier than a straight bet, but they are also much easier to win.
Wheeling is easier to understand if you take a look at this example. If you're playing an exacta and you think that no. 2 is going to win, then you can place an exacta wheel bet with horses no. 3 and 4. You'll win money as long as horse 2 wins and either horse 3/4 takes the remaining position.
You must have noticed that wheels and keys work in almost the same way. Wheeling is a better idea when you don't know which one is most likely to win. However, a key is the ideal move when you are confident in the abilities of one of the horses. The costs involved in wheels and keys are basically the same.
Cost of an Exotic Bet
Real money betting sites usually come with calculators that will let you look up how much money you have to wager to place the bet of your choice. The minimum amount that you can bet on a straight exotic bet is usually $2. For straight options, multiply the bet-per-horse and the total number of horses.
If you want to place a box bet, then the costs involved will depend on the total number of horses that you're including in the box. For example, the costs for a boxed trifecta wager can be expressed using the formula H*(H-1)*(H-2)*w, where H is the no. of horses you're boxing and what is the bet amount.
If you key your bet options, then the costs are also going to fall. If you key one horse in a trifecta box, then you will have to pay $2 for it. If you include 3 others in your box, then you'll have to pay $2 for each winning combination. As a result, your total bet cost will be $8.
When Should You Choose Exotic Bets?
An exotic bet payout is very attractive, so you should choose one if you are looking forward to getting the most out of your wager. If you do proper research and box/key the bet nicely, then you can expect to win a sizable amount of money if you win the wager. An exotic bet is the ideal choice for gamblers who have experience and can afford to risk a little money.
Final Thoughts
If you want to make exotic bets while you watch live racing online, then you should look up some reliable horse racing websites. A good retail sportsbook will allow you to place a good wager and win a decent amount of cash. Make sure to not overdo it!
Don't forget to read our detailed reviews on other bet types of horse racing for a great betting experience:
Frequently Asked Questions
Is it legal to bet on Horse races online?
Yes, if you are more than 18 years old and a legal resident of the US, you can bet on licensed and regulated races online.
Where can I bet on horse racing?
There are many mobile sports betting websites and apps that you can use. Online sportsbooks and racebooks are also a very good idea. TVG horse racing is a valuable resource.
Where can I check the racing odds for exotic bets?
Reliable racing odds can be found on horse betting apps and sportsbooks only. Make sure that you get your sportsbook odds and odds from a reliable platform.
What is the most winning type of bet for horse racing?
The best bet you can make depends on the situation of the race. In races with overwhelming favourites, it's a good idea to make a key exotic bet. In races with no favourites, boxing is the best strategy.
Can I bet on horse racing events that happen outside the USA?
No, you cannot bet on races that take place outside the USA.
Make Exotic Bets for Online Horse Racing in the US