Your In-Depth Guide to Quinella Box Bets for US Online Horse Racing 
Published: Sep 16, 2022
Updated: Oct 31, 2022
The quinella box bet is a very lucrative and exciting bet that lovers of horse betting should definitely know about. If you are a fan of live horse races, then you need to find out the best ways to maximise your winnings. In this article, you'll learn all about this box bet – such as mechanism, costs and benefits.
Quinella Box – Basics
The straight quinella is a type of exotic bet that you can find on online horse racing betting sites all over the US. In the straight version, you have to stake your money on 2 horses – who you think will end up as the top 2 of the race. Boxing is a technique that reduces bettors' risk.
While gambling on horses online, you can also try out a 'boxed' quinella. If you box your bets, then you select a set of horses that you think are going to win. If the horses from among your box finish in the top 2, you will be able to cash your ticket. This is a really great strategy for beginners.
Compared to other exotic bets, this is well-known for having a small cost and a large possibility of payout. If you are new to online horse racing sites, then the quinella is a very good place to start. Once you start getting familiar with the horse odds and tendencies, you will be able to turn quite a large profit.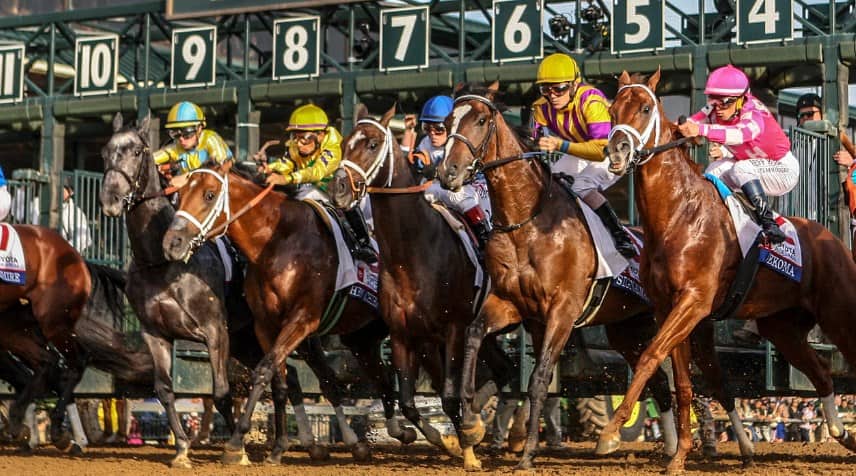 How Do Quinella Box Bets Work?
You can include as many horses as you like inside the box – which is the set that you think has a good chance of winning the race. It would be easier if you take an example. Let the race have 8 jockeys. You can pick 3 or more animals to fill your box.
If you choose numbers 4, 6 and 8 you will win as long as any two of these animals manage to win the top 2 spots. The order of their position will not matter, since the order is not important in a quinella bet. Real money betting sites will provide you with dozens of options that you can choose from.
Cost of Quinella Box Bet
Most experienced punters will advise you to not include more than 3 or 4 horses in your box. The cost of your speculation will increase by a very large multiple. Even if you do win, the margin of profit is going to be very tiny. Using an example will help you understand it nicely.
The formula for the quinella box cost is H*(H-1)*w, where H is the number of horses in your box and w is the initial wager that you place. For a $1 bet, the cost of a 3-horse box will be only $6. On the other hand, the cost of a 5-horse quinella is going to be $20. The cost of any one individual wager is going to drive up the total cost of the quinella box bet.
Summing Up
If you want to bet on individual horse races and are new to in-play horse betting, then you should get started with some of the easier exotic stakes. Quinellas, exactas, trifectas, etc. are very simple and very lucrative. If you choose a good retail sportsbook, then you can also place bets on it and collect your winnings easily. Remember to do your research before you place a bet.
Don't forget to read our detailed reviews on other bet types of horse racing for a great betting experience:
Frequently Asked Questions
Is it legal to bet on Horse races online?
Yes, citizens and residents of the US who are 18 and above can make use of legal horse betting sites. Check your state laws before you make any bets.
Where can I bet on horse racing?
There are online horse racing sites and horse betting apps that you can use. Make sure that any of the online sportsbooks and racebooks that you choose are fully licensed and regulated.
Where can I check Horse racing odds for exotic bets?
The sportsbook odds are the most accurate when it comes to races. Wherever you decide to play, the horse odds published by them are the most dependable and accurate. TVG Horse Racing is very reliable.
What is the most winning type of bet for horse racing?
For beginners, the quinella box is one of the best bets that you can make. It is relatively inexpensive and the payoffs are also quite large. If the race has no favourite, you should look into keying.
Can I bet on horse racing events that happen outside the USA?
No, it is 100% illegal for US citizens to place wagers on races and events that take place outside the United States.
Top Sites for US Online Horse Racing