Best Arkansas Online Sports Betting Sites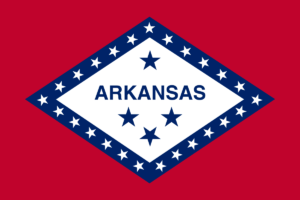 Betting on sports was made legal after the Arkansas voters amended the state's law approving four casino licenses. Arkansas also became the first state to have approved sports betting with a vast public referendum. Oaklawn Racing Casino Resorts Hot Springs, a former racetrack, hosted first sports bet in Arkansas back in July 2019.
Also, South land Park, West Memphis, known for the live greyhound racing, launched its sports book to welcome the Super Bowl bets. A remarkable momentum after the amendment was the conversion of two licensed locations into full-fledged land-based casinos. Conversion majorly included the infrastructural updates and extensive gaming options.
The third facility is under construction, i.e., Jefferson County, which was going to welcome casino enthusiasts by June 2020. Due to the current pandemic situation, they cannot open their doors to the public. Hopefully, once things are improved, Jefferson County casino will open at full swing. The fourth and last casino facility, which was licensed during the amendment, is struck in a legal war between casino stakeholders and local officials. It is predicted that in the coming few years, the casino won't be able to take the bets.
It is important to note that mobile sports betting sites are not a part of the official Arkansas Casino Amendment. With casino amendment, only the above four land-based casinos were legalized. There are signs that in the coming years, these four prominent casino marques will bring forward their online alternatives regarding the Arkansas online sports betting. Till then, these four licensed casinos are the legal sports betting platforms in Arkansas, that will remain dominant in the casino industry. Any individual 21 or above years can legally participate in sports betting in the state of Arkansas.
Which Sports Are Currently Available for Sports Betting in Arkansas?
The four land-based casinos in the state of Arkansas are currently restricted to horse racing and greyhound racing. All the casinos are always keen to organize tantalizing tournaments that give ample chances to make the bids. You will come across many monthly and annual tournaments and racing events that invite bettors from different states to participate and increase their winning probabilities. When the government body legalizes Arkansas online sports betting sites, we can expect the inclusion of other popular sports like hockey, baseball, fantasy sports, etc. People are awaiting the real money betting sites to be made legal in Arkansas to utilize the opportunity of bagging huge rewards perfectly.
The Future of Arkansas Online Sports Betting?
Arkansas has always remained a reserved country when it comes to approving licenses to new ventures. It was only a few years back that land-based casinos were licensed and regulated by the government. It was a significant turning point for Arkansas to expand its casino industry.
United States is a popular casino hub, but there are many states like Arkansas who are not ready to embrace the online sports betting ritual. It doesn't mean that there are no scopes for future possibilities of legal online poker and casino games. With the current COVID-19 pandemic situation, the land-based casinos are either running on losses or completely shut down that compelled them to take their games online.
Such grave situations call for the need for online alternatives so that casino enthusiasts can play for real money and relish the benefits of online sports betting as well. The United States has been providing casino enthusiasts with an abundance of brick and mortar casinos and online poker sites, and its high time that Arkansas should also step into online sports betting and legalize poker sites.
Alternatives That Cannot Replace Best Arkansas Online Sports Betting Sites
With the prevailing situations, Arkansas mobile sports betting apps are not a far-fetched dream anymore. People can soon switch land casinos to legal sports betting sites. There are plenty of offshore mobile sports betting apps where you can conduct wagering; these sites are not legalized in the state of Arkansas. So, it is best advised not to fall for such offshore gaming sites if you do not wish to get entangled in legalities.
How To Choose Best Arkansas Online Sports Betting Sites?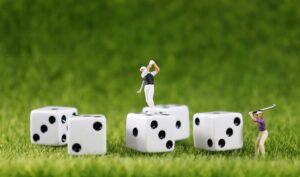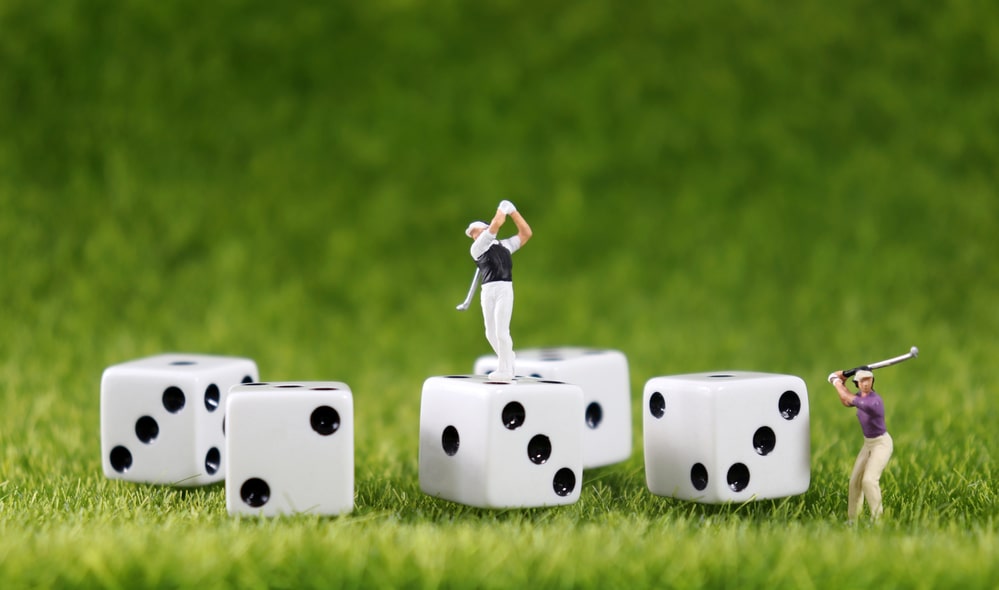 While Arkansas is not open for online sports betting, the casino enthusiasts of the state are looking forward to welcoming it in the near future. Best Arkansas online sports betting sites will indeed be introduced soon, so it is essential to be prepared for the scenario. One of the crucial things you need to consider while getting exposed to online betting sites is choosing the adequate platform. With the abundance of options available, it might become a little strenuous to make a decision. Here are a few factors to measure the credibility and potency of an online betting site:
Banking Methods
Banking Methods majorly include all the deposits and withdrawals process that takes place in a betting platform. The safe and secured practice is an ideal sign of a reliable platform.
You need to look for a platform that has plenty of payment options for deposits and withdrawals, like mobile wallets, direct transfers, debit or credit cards, internet banking, etc. Check with their deposit and withdrawal conditions before dealing.
Security
People are always apprehensive about security when it comes to online gaming or betting. It is imperative to be aware of the security protocols. You will be sharing your personal information as well. It is essential to understand how well the platform is facilitating security. A reputed online betting platform will always prioritize high-level security that includes SSL-encrypted websites.
Promotions And Bonuses
One of the primary reasons why online betting websites are highly popular among people is their amazing rewards and bonuses. These platforms conduct regular promotions and offer bonuses to their players which eventually enhance their gaming experience. Always go for a website that provides you plenty of bonuses and promotions that will mount up your rewards and winning probabilities.
Reputation and Legalization
As online betting is not currently legal in Arkansas, you will have to look into its reputation and legalization once approved. You need to ascertain the veracity of the platform before you can entrust it with your money. Checking the reviews and the number of users who have already joined can give you a fair idea. Also, don't forget to check the legal licenses that will ascertain their legality.
Loyalty Programs
Another major benefit of an online casino game is that it has loyalty programs for their consistent players. You can be eligible for the loyalty program once you are regular on the site. Make sure to search for platforms that are keen to provide a loyalty program to their regular players. It is anticipated that once online sports betting in Arkansas become legal, the online platforms will make every possible move to avail of a prominent space in the industry.
Customer Support
Another efficient trait of a reliable online betting platform is comprehensive customer support. Being new to online betting, you might face issues while playing, and you will need an expert solution every time. Hence, a platform must have staunch customer support to help their users.
Choice of Games
Online betting platforms generally offer a wide range of online casino games that entices the players to stick to the site. You need to look for that attractive package in a platform. It is quite frustrating to switch between different real money betting sites. Instead, you can just choose a platform that works for all and provides you with a wide selection of games.
Apps
Apps have simply made our lives better with their on-the-go use. Arkansas online sports betting sites must have their dedicated apps to increase the gaming quality and bring in more crowd. Always prefer the site that can offer you its sports betting app, so that you can play your favorite casino game wherever and whenever you want. Make sure that the app has a user-friendly interface that strengthens your gameplay.
Software
It is the core component of a sports betting site that determines its quality and reliability. All the platforms must be built on the upgraded software that will minimize the lag and maximize your gaming quality.
Horse Race Betting in Arkansas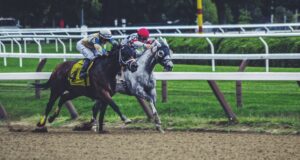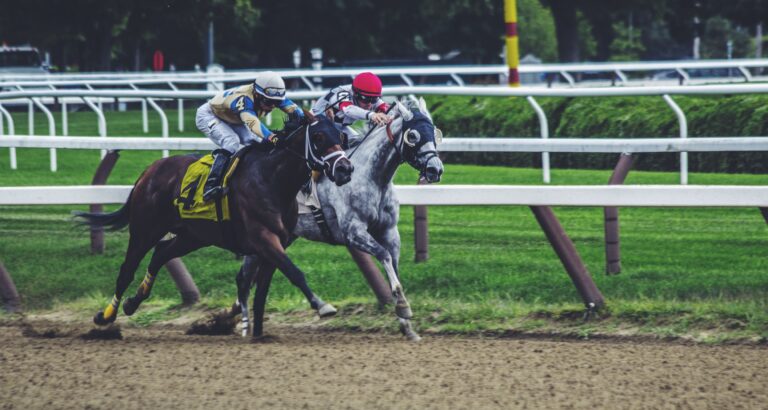 Did you know that pari-mutuel horse and greyhound race betting has been legal in the state of Arkansas since 1929? Until the late 60s, the gambling scene was mostly run by criminal outfits. In 1967, the illegal gambling games in the city of Hot Springs was shut down and horse racing started to be regulated by the state. In Hot Springs, the Oaklawn Racing Casino Resort is the biggest racetrack in the state of AR. The best Arkansas betting sites will allow you to place bets on horse racing events that take place in Arkansas.
The Oaklawn Racing Casino Resort is an Arkansas institution that has been operating since 1934. If you would like to try out greyhound racing instead, then you can visit the Southland Park Gaming and Racing Casino located in the city of West Memphis. Oaklawn Casino also operates one of the biggest Arkansas online sportsbooks, that will let you bet on races online. They have partnered with the IGT software company and have established a comprehensive online gaming portal. The Saracen racetrack and casino was recently unveiled and it is based in the city of Pine Bluff in Jefferson County, AR.
Daily Fantasy Sports in Arkansas
Arkansas was actually one of the first states in the United States to legalize and regulate all forms of Daily Fantasy Sports or DFS. The state adopted new legislation in 2017 that paved the way for DFS operators to make their entry into the highly active market of AR. The law also said that there would be a steady 8% tax on DFS activity, ensuring a steady flow of revenue for the state's education funds. In AR, all of the 4 major DFS operators are active. These sites include DraftKings, Fanduel, Yahoo and Fantasy Draft.
DraftKings:

DraftKings offers a 20% deposit match on all deposits that are worth $500 and less. They also offer a free bet that's worth $20.

FanDuel:

FanDuel's DFS is also attracting a lot of AR players. They have a no deposit bonus of $5. Upon deposit, you receive another $5.

Yahoo DFS:

Yahoo is a popular DFS operator in the state of AR. It is one of the

best Arkansas betting sites

for DFS lovers.
All in all, it is very safe to say that Daily Fantasy Sports takes up a large portion of the online gambling market in Arkansas.
Lottery in the State of Arkansas
Lottery has been legal in AR since 2008. In 2008, the residents of the state had a referendum that allowed the state to set up a lottery. This lottery is known as the Arkansas Scholarship Lottery – all the proceeds from the sale of lottery tickets is directly deposited into a scholarship fund for gifted students and children. Arkansas also joined the MUSL in 2009.
Powerball and Mega Millions tickets also went on sale in the state from 2009 onwards. This brought in a new era of regulated gambling in the state of AR. To oversee the lottery activities, the new legislation also created the Arkansas Lottery Commission. Until 2015, the Commission was in charge of all Lottery related decisions. Since 2015, the Lottery is overseen by the AR State Department of Finance and Administration.
Generally, the best Arkansas online sportsbooks and casinos have lottery tickets on sale. If you like, you can also purchase lottery tickets directly from the Powerball and Mega Millions sites. It is also a good idea to go out and purchase Arkansas State Lottery tickets from a registered state vendor. A simple internet search will tell you all about the different lottery ticket sellers that are present where you live.
Online Poker in the State of Arkansas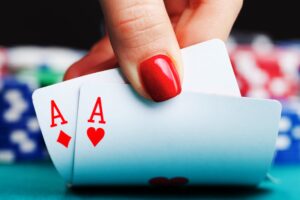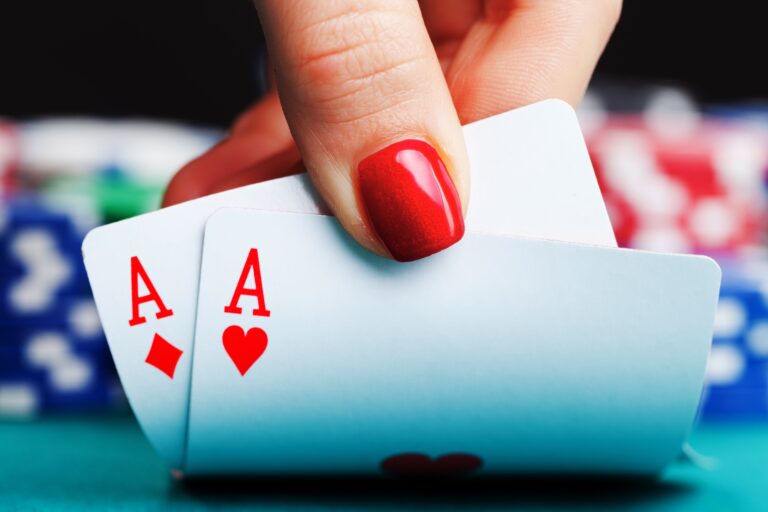 There are no AR betting sites that hold licenses from the state government to operate legal online poker in the state. However, online poker is 100% legal in the state because of the broad nature of the law. There are a lot of shady offshore sites operating in the state, which is why you need to be careful while you're looking for sites.
It would appear for the time being that Arkansas is not very interested in regulating online poker games. There are some online poker rooms in the state that are based in the US itself. However, most of the operators are offshore entities and they cannot be trusted fully. However, as online and sports gambling has been recently legalized – some people are hopeful that online poker will be introduced as well.
If you are interested in playing online poker in AR, then you should check and see if the World Series of Poker (WSOP) website is available where you live. Even if you can't play real money poker anywhere else, you will be able to enjoy some games on the WSOP website. Ignition Casino, Bovada and America's Cardroom are some of the online poker rooms that can be trusted by Americans.
Latest Updates Regarding Legalization in Arkansas
So far, it is not clear when online casino gambling is going to be legalized in the state. However, many of the leaders of the Arkansas casino industry are optimistic about the future. The new Biden-Harris administration has been supportive of online casino gambling in the past and it is expected that their attitude will pave the way towards supportive legalization in the near future. It is expected that any new entrants into the Arkansas market will have to partner up with the tribal casinos already operating there. All in all, most Arkansas gamblers are hopeful about online gambling being legalized and regulated very soon.
Information is a key to the greatest gambling experience ever. With our reviews you will get everything you need to bet on sports online safely and play casino games without any troubles in the following states:
FAQ
Is Sports Betting Legal in Arkansas?

After the 2018's amendment, four land-based casinos have been legalized for sports betting in Arkansas. You can easily bet on different sports through these casinos. Online sports betting is yet to get legalization. 
Can I Bet Legally on Horse Racing in AR?

Yes. You can legally bet on horse racing and grey hounding through the four licensed casinos in Arkansas.
Does Oaklawn Have Sports Betting?

Yes. Oaklawn was the first legal casino in Arkansas that was dedicated to horse racing. It was also the venue for the first horse racing sports bet in Arkansas.
Should I Be 21 years Old To Have the Right To Bet?

According to the casino amendment, you have to be 21 years or older to make yourself eligible to bet. While online casino websites provide the age limit of 18 years, but it will depend on the platforms once online sports betting is legalized in Arkansas. 
What Companies Will Possibly Offer Mobile Sports Betting in Arkansas?

The current four land-based casinos are anticipated to be the players in the online casino as well. They are predicted to dominate the mobile sports betting in Arkansas right after its launch. 
Can I Bet Online Legally in Arkansas?

No, online betting is still not legalized in Arkansas, but in the coming years, you might be able to enjoy legal online betting. 
Is it Legal To Use Offshore Sites For Online Betting in Arkansas?

No. While there are plenty of offshore betting websites that lure players into betting, it is best advised not to fall prey to these sites and indulge in illegal betting.