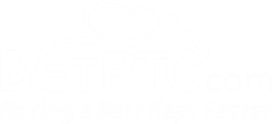 BetPTC Racebook Review
Published: Oct 8, 2022
Updated: Oct 31, 2022
Copy Promo Code
FB200
Copied
Screenshots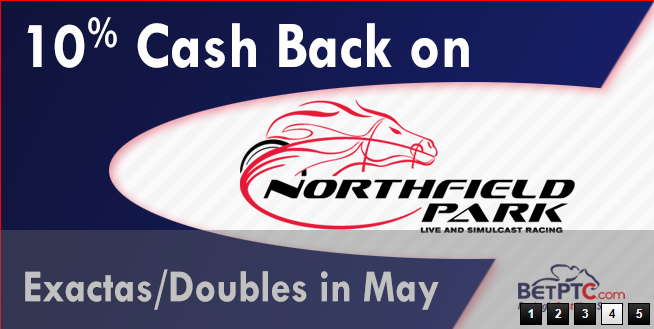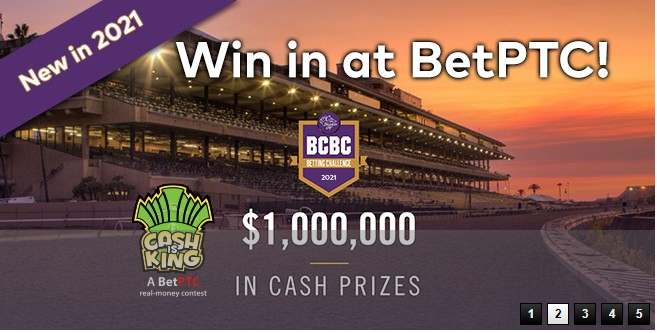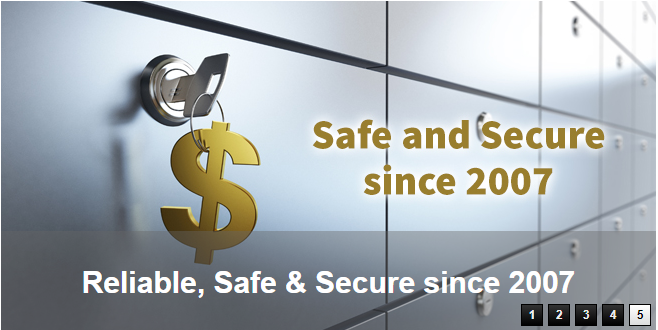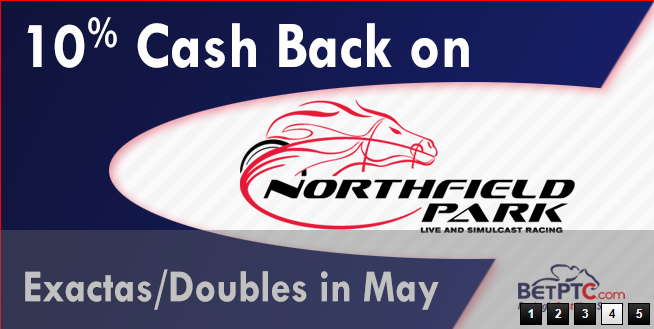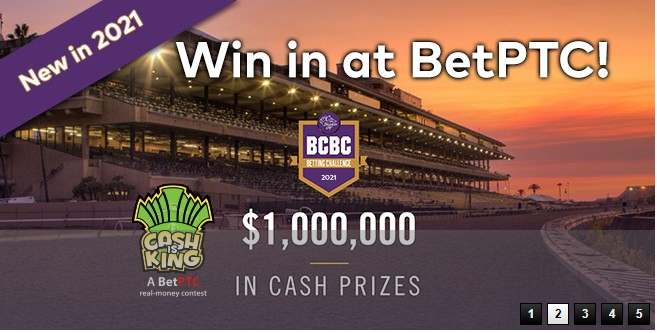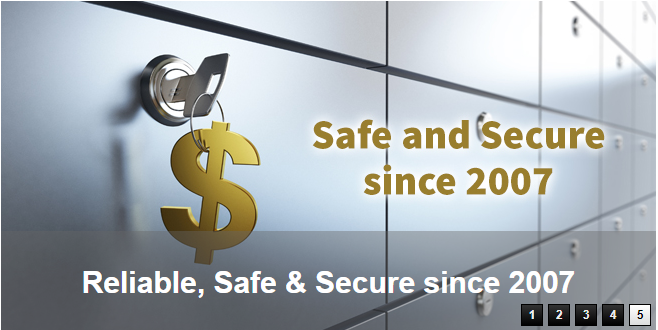 BetPTC race betting was founded in 2007 by Premier Turf Club. It is located in Portland, Oregon where it is also licensed and regulated. It is not a very popularly known advance deposit wagering (ADW) service. However, it has a strong and loyal following both in the United States and internationally. It claims to be created and managed by horseplayers who understand the needs of fellow players.
Online Sports BetPTC Benefits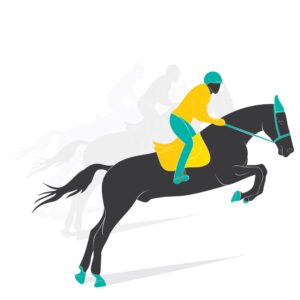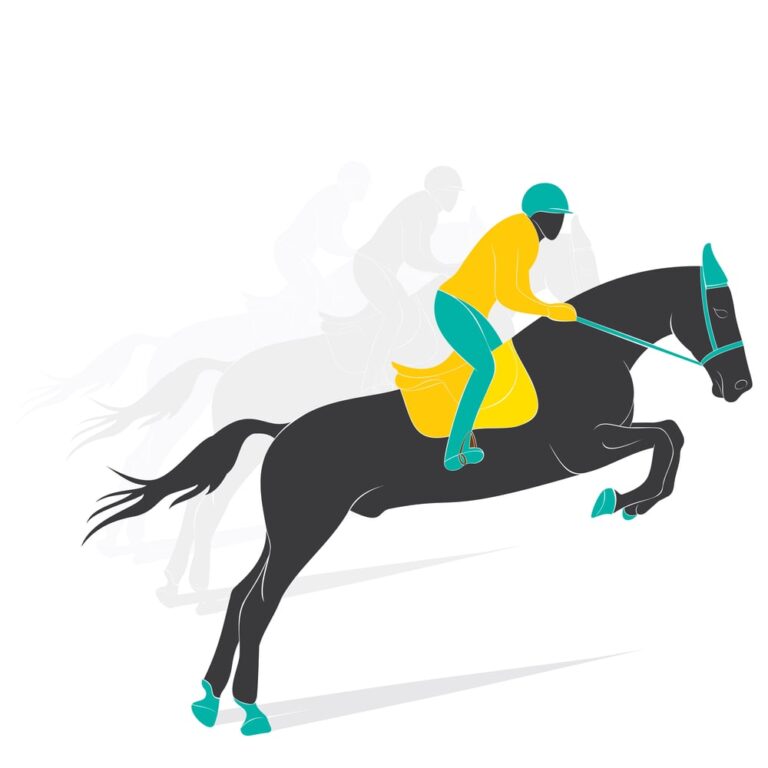 In this BetPTC review, we'll be touching on a lot of things that you should understand about this pari-mutuel account betting company such as the promos and bonuses offered, the loyalty programs and rewards for consistent users, and the race betting markets available. We will also be looking at the types of bets available, its availability for mobile devices, everything about depositing and withdrawing as well as information concerning its customer support service. Also, you'll know which states you can place wagers on the site legally, and some other necessary information that will help you decide whether or not this ADW provider is for you.
BetPTC Betting Bonuses And Promo Code
BetPTC will give you up to $200 to wager once you sign up on the site. When you bet from $750 and above, you will be rewarded with $200 in your wagering account. "Blog" and "FB200" are two promo codes BetPTC has verified for August 2020. When you use any of these codes, you can claim your $200 signup BetPTC bonus.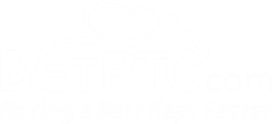 BetPTC online betting bonus
Copy Promo Code
FB200
Copied
Loyalty Programs And Special Offers by BetPTC
Cash is King: BetPTC has an annual race wagering tournament called "Cash is King" with a prize pool of $20,000. Any bettors who wager at least $75 every Saturday during the eight-week-long contest are eligible to enter the tournament. Players are awarded points based on their returns on investment (ROI), and not on the amount of money they bet with.
Cash Back Rewards: Currently, you can take advantage of a 4.75% and up cashback offer as well. Cashback rewards are available on a daily basis. The BetPTC rewards program enables you to receive the bonus in your account just after a few moments a race is officially opened. The exact rates you will receive are not specified on the site, but you can be sure it won't be less than 4.75% on all exotic wagers.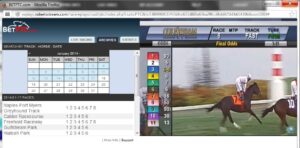 Refer a friend Bonus: When you refer a friend to wager on the site, you stand the chance of winning between $35 – $75. This offer is currently unavailable.
Special offers: There are also some special offers that BetPTC is known for which are tied to certain events. For example, the company offered a 9% cashback offer on exacta bets at Lone Star Park. For races at Delaware Park, the bookie offered a 12% cashback reward on Pick 3 wagers, trifectas, as well as superfectas. For Northfield racing contests, bettors were offered 10% cash rewards on every double and exacta bets.
The Preakness weekend also witnessed an offer where five players had up to $100 in losses and rebates covered. These special offers are also not available at the moment.
BetPTC Race Offers
Thoroughbred: This horse racing market involves using Thoroughbred horses for either racing or hound racing. The two major race types for thoroughbreds are flat racing and steeplechase racing. Thoroughbred horses are famous for their speed and intense energy. They can be used as long-distance runners where you'll find them to be smaller or slimmer. When bred for sprinting purposes, you'll find them to be more muscular.
Harness: Harness racing involves horses racing at a particular gait while pulling a two-wheeled cart containing a driver behind them. The two gaits by which harness racing is conducted are "trotting" and "pacing". Most of the races are contested on tracks that are 1 mile, half a mile, or 5/8 miles in length. Standardbred horses are the only breeds allowed for harness racing in the United States. These horses are known to be the world's fastest trotters.
Quarter: Quarter Horse racing is usually contested on a quarter-mile track. The horses used are called Quarter horses or the American Quarter Horses. They are known for their incredible speed in short distance races of a quarter mile or less.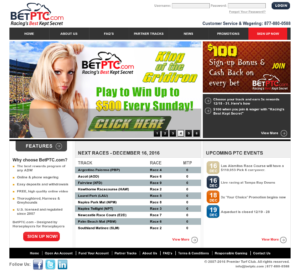 Bets
In horse racing, there are two major types of bets, and they are straight wagers and exotic wagers. You will find several bet types on the BetPTC race betting site, but they are all categorized under the two main wager types. Exotic wagers are more difficult to win than straight wagers, but they also offer more payouts than straights.
Win: This wager is the simplest type you make with this mobile racebook operator. It can be categorized as a straight bet. All you need to do is select a horse that will finish first place. If the horse you pick finishes first, you win the wager. If your horse doesn't come first, you lose the best — plain simple. Wagering for the first position only will give you the highest rewards for straight bets.
Place: In a place bet, you choose a horse that you feel won't win the race but might come second. This is also a straight wager. Place is a term used for a horse that finishes second. If your prediction is correct, you will win. In fact, if the horse eventually finishes first, you still get to earn the second-place winnings of the horse. Anything from the third position and below means you lose the wager. Place bets will give you rewards that are lower than first position winnings.
Show: Show bets are for horses that you think will come third. If the horse finishes in the first, second, or third positions, you get to earn the third-place winnings. In racing, show refers to the third position. The rewards of show wagers are the lowest of the three across the board bets. It can also be categorized as a straight wager.
Exacta: These are exotic bets. In this type of wager, you pick the horses that will finish first and second in the exact order (with the exception that you decide to "box" the wager). When you box a bet, you are essentially trying to make up for any possible finishing combination. This means you are placing another wager different from the finishing order you first chose. It will cost you more to box a bet since you are trying to insure it.
Trifecta: This wager involves selecting the top three racers in a race. You must also choose them in the right order unless your wager is boxed. It is also known as a triple and falls into the category of exotics.
Superfecta: This is one of the toughest predictions to make. You have to predict the first four finishers in the exact order in a race. You can decide to box this wager as well. But remember that it will be pretty costly since you are trying to insure a higher number of possible combinations. This is also an exotic.
Hi-5: The Hi-5 bet is also called a Pentafecta, and it is classified as an exotic. This is even more difficult to predict than the Superfecta. You must pick the top five racers in the right order. The box betting option is available, and by now, you already know that it will cost you a whole lot more to cover the different combinations.
Daily Double: In a daily double wager, you pick two different horses that must come first in two successive races. Most times, these are the first and second contests in a day. The daily double is another example of an exotic offered by the bookie.
Pick 3-4-5-6: This is like a more sophisticated daily double. Pick 3 means you pick the first-place finishers of three succeeding races. Pick 4's will have you predicting the sole winner of four successive races. Pick 5's are even tougher as you must correctly select the sole winners of five consecutive racing contests. The toughest of them all is the Pick 6 where you must choose the singular winners of six successive racing contests. The Pick 6 sometimes doesn't have any winners for a long period, and the unclaimed rewards are occasionally carried over to the following race or following day. If a bettor is lucky, they could win the combined winnings – but this rarely happens. When it comes to Pick 3-4-5-6, the higher the pick, the higher the rewards. The picks belong to the category of exotics.
Mobile BetPTC App

The BetPTC bookie has catered for mobile users who wish to bet on the go. By visiting BetPTC.mobi, you can place bets, and live stream racing contests from anywhere you are. This mobile site can be accessed from all Android and Apple smartphone and tablet browsers.
Downloading the BetPTC App
On Android devices: Currently, there is no functioning BetPTC Android App for smartphones or tablets. Simply visit BetPTC directly from your mobile browser to enjoy wagering on the go.
On iOS: Just like Android smartphones and tabs, there is no BetPTC app available for iOS smartphones and tablets. You can visit the mobile site of the bookie from your iPhone or iPad browser if you wish to place wagers with your iOS mobile devices.
BetPTC Race Betting Platform Banking Methods
BetPTC bookie has different ways by which you can deposit and withdraw funds into your wagering account. In terms of security and privacy, all data entered on the website is encrypted. The company also doesn't store any credit card credentials. All other personal information is stored on secure servers. All transactions are carried out in US dollars.
To make deposits, you can use the following methods:
BetPTC Cash: This is simply an ACH (Automated Clearing House) transfer that allows you to deposit funds directly from your bank account. The minimum deposit through this method is $25. You will have an initial maximum deposit amount of $100 to allow the bookie to verify your bank account. After your bank account has been verified, your maximum deposit amount becomes $500.
E-Wallet: The only e-wallet service available for users is Dwolla. The deposit time takes about 3-4 days for your money to reflect. The minimum deposit amount is $25, while your max deposit is $5000. Dwolla doesn't charge any transaction fees.
Credit/Debit Card: With MasterCard or Visa, you can make deposits by making a phone call to the customer service of the bookie. The minimum deposit is $10. Regular users have a $1000 daily, a $3000 weekly, and a $5000 monthly max deposit limit. Also, note that there is a 3.75% transaction fee attached to credit/debit card deposits.

Wire Transfer: This is another funding method made available by the bookie. The least deposit allowed via bank wire is $200. You will need to send a confirmation email when you make a wire transfer.
By Mail: You can also fund your wagering account by personal check, cashier's check, or money order. This takes about 5-7 business days to reflect in your account.
PayNearMe: BetPTC also allows you to fund your account through the PayNearMe service at any 7-Eleven or CVS nationwide stores. Note that PayNearMe charges a $3.99 transaction fee. Your funds appear instantly in your account with this payment method. There is a maximum deposit limit of $500 per day and $10,000 per month.
To withdraw your winnings, there are two major approved ways.
Online: On the website of the bookie, go to "My Account", then select "Withdraw Funds". You can then pick either ACH transfer (if you use the BetPTC Cash service) or select a check to withdraw your earnings. ACH transfers take 2-3 working days to be processed. You can make a maximum withdrawal of $500 per time.
Phone Call: You can call the BetPTC horse racing phone number – 1-877-880-0588 between 10 am, and 2 am (Eastern Time) to make a withdrawal request. Your check will then be mailed to you within five business days after the company verifies your identity.
The most secure banking method is the BetPTC Cash service (your bank account is verified, and your funds can't be sent to another bank account). It is also the most useful for users since there are no transaction charges.
BetPTC Customer Service
BetPTC has three major channels through which you can access their customer service – by phone call, email, or social media.
BetPTC States Availability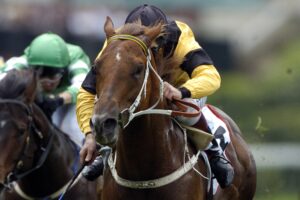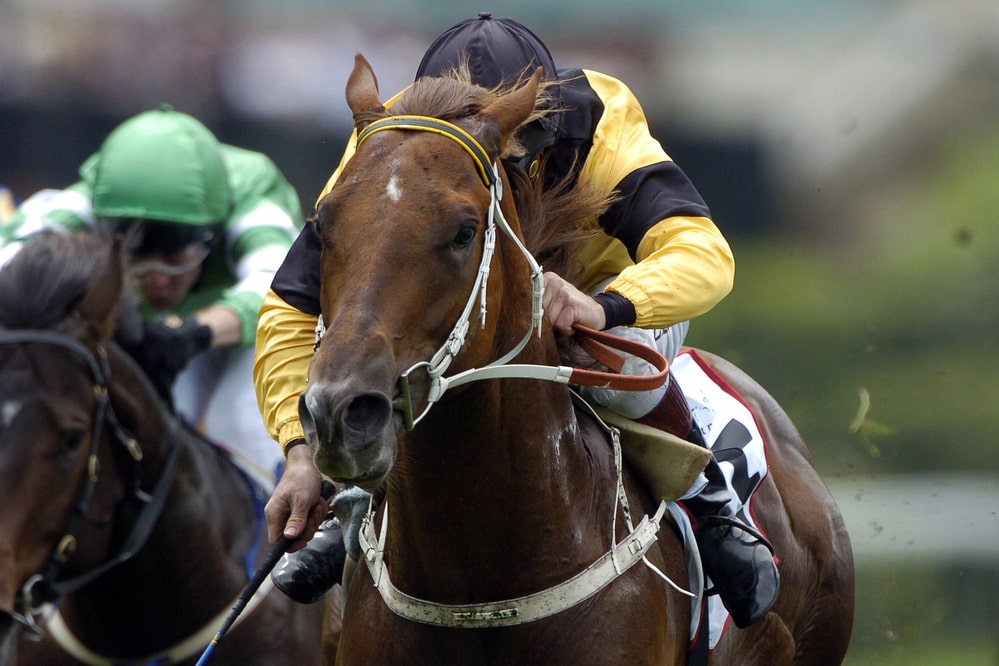 BetPTC is legal in the US, and you can make use of their platform in all states except the following: Alaska, Arizona, California, Colorado, Connecticut, District of Columbia, Georgia, Hawaii, Idaho, Illinois, Iowa, Kentucky, Maryland, Massachusetts, Michigan, Minnesota, Mississippi, Nevada, New Jersey, New Mexico, New York, North Carolina, Pennsylvania, South Carolina, Texas, Utah, Virginia, and Washington.
BetPTC plans to launch their site in more states as legislation allows.
BetPTC Reputation And Competition
In the International and US betting markets, this bookie seems to be not widely known as other racebooks have overtaken it. It is not among the top-ranking bookies in and outside the country. The most popular racebooks are AMWAGER, 4NJBETS (TVG US), Nyra Bets, Xpress Bet, Hollywood Horse Races, Twinspires, and 123Bet. The company acknowledges the fact that it is not popular by its slogan "Racing's Best Kept Secret".
BetPTC News

The Coronavirus pandemic affected the revenues of the company as major race tracks were closed in the wake of the outbreak. Many tournaments were either canceled or moved. The $20,000 Cash is King 2020 Tournament exclusive to BetPTC users is ongoing and is currently in week 8. The Top 10 Leaderboard will see the winner going home with $2500 while the second-place winner goes away with a consolation prize of $500. This Top 10 scoring stage will be concluded in 3 weeks.
Conclusion
BetPTC might not be so popular, but they definitely offer some of the best perks when it comes to horse race betting. You should add this racing's best-kept secret to your list of bookies to take advantage of their offers and make some cool cash.
Choosing the right racebook is a complicated process that requires you to check different platforms before you start playing. Fortunately, we prepared all information in our reviews, so it is highly recommended to read these articles to learn more about other websites in the US and pick up the best one:
FAQ
Is BetPTC online racebook legal in the US?
Yes. BetPTC online racebook is permitted in the United States except for some states.
How can I watch horse races?
You can watch horse racing contests live on BetPTC.com via your desktop/laptop or on BetPTC.mobi on a mobile or tablet device.
What is Premier Turf Club?
Premier Turf Club is a pari-mutuel account betting company that was launched in 2007. The wagering provider is licensed and regulated by the Oregon Racing Commission in Oregon. The founder of the company is a horse owner and player.
How can I contact Customer Support on BetPTC?
You can reach the customer service of this betting provider via three channels. You can reach the company by phone on 1(-877-880-0588), by email on [email protected], or you can contact them on their social media accounts.
How to check horse races odds?
You can check BetPTC racebook odds on the website of the company. These odds are updated every 60 seconds.
Written by: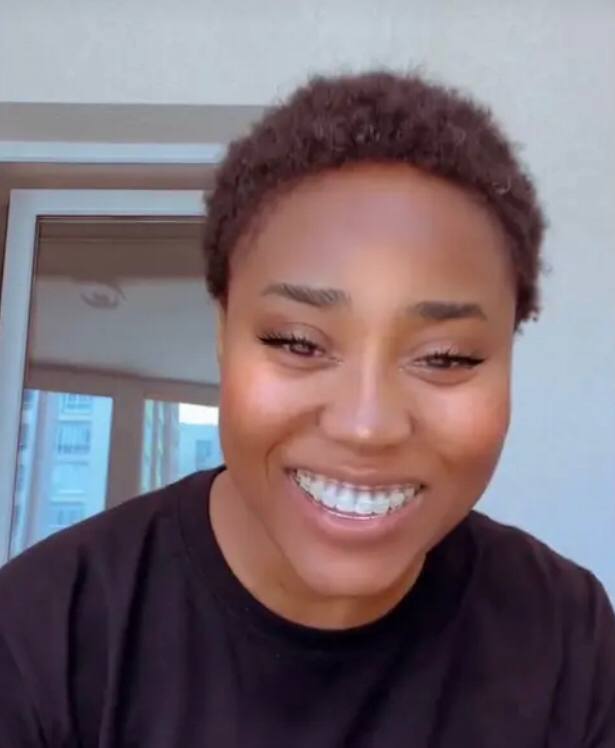 Author, Contributor at Gamblerzz.com. Jeannie is one of our top writers and gambling experts. Jeannie is an active poker player, and she knows a lot about all kinds of gambling games and sports betting.
Best Betting Sites to Win Big!