Best New York Online Sports Betting Apps And Sites
The empire state allows sports betting, though you can only wager at the tribal and commercial land-based casinos in the state. New York was actually among the first state to legalize sports wagering as far back as 2013 but didn't accept legal bettors until 2019. The legalization of online and mobile sports betting is currently being processed. When it is finally approved, it will make New York one of the leading gambling states in America. We'll be looking at some of the latest happenings regarding the legalization of online betting, things to consider while choosing an online wagering site (once placing action online is approved), the companies that are expected to enter the New York online sports betting market and more.
Best New York Sports Betting Sites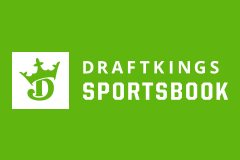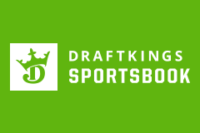 DraftKings Sportsbook Online Review
$25 Sign up bonus
20% Up to $500 Deposit Bonus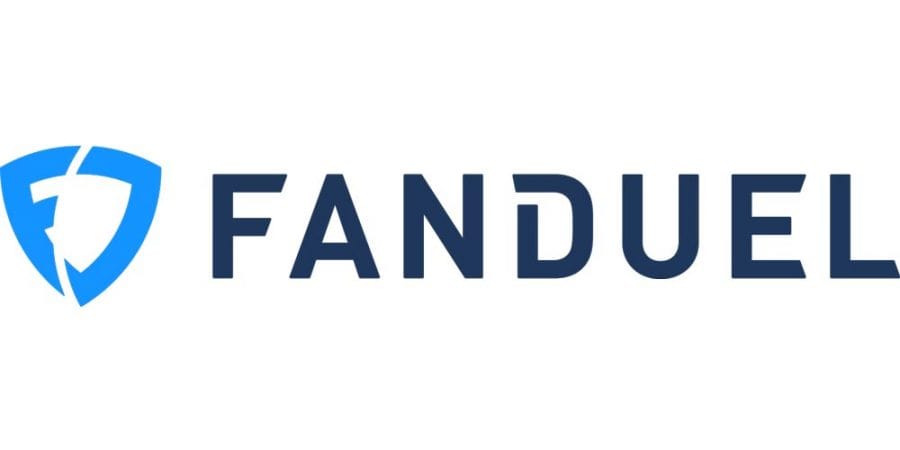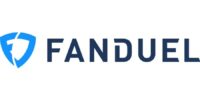 FanDuel Sportsbook Review & Bonus Code 2021
Return to Sports Promo
Multi-Sport Parlay Insurance
Home Run Challenge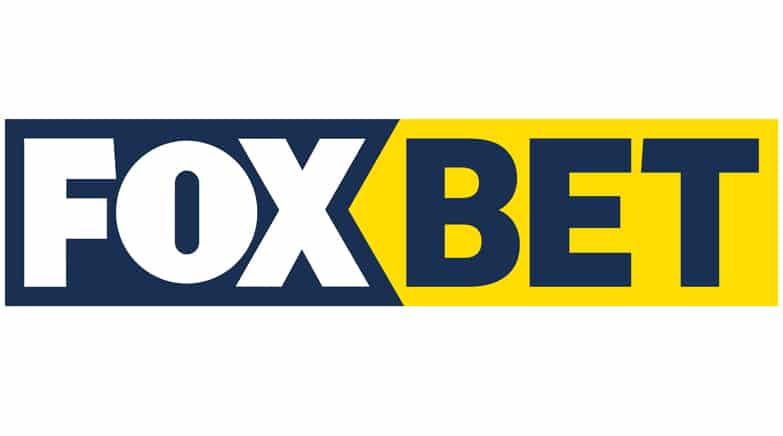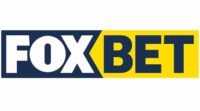 Fox Bet Sportsbook Review & Online Bonus Code 2021
Saturday Super Boost
Weekly Free Bet
Late Game Insurance
Where and how to bet on sports in New York
Currently, there are no New York online sports betting sites except for a number of brick-and-mortar casinos that are licensed and regulated by the New York State Gaming Commission. Here is a list of the places you can legally place the action in New York:
| | | |
| --- | --- | --- |
| CASINO OR RACE TRACK | PARTNERING SPORTSBOOK | LOCATION |
| Akwesasne Mohawk Casino Resort | Sticks Sportsbooks | 873 NY-37, Hogansburg, NY 13655 |
| del Lago Casino Resort | DraftKings | 1133 NY-414, Waterloo, NY 13165 |
| Point Place Casino | Caesars | 450 NY-31, Bridgeport, NY 13030 |
| Resorts World Catskills | Sportsbook 360 | 888 Resorts World Dr, Monticello, NY 12701 |
| Rivers Casino Schenectady | Rivers Sportsbook | 1 Rush St, Schenectady, NY 12305 |
| Tioga Downs | FanDuel | 2384 W River Rd, Nichols, NY 13812 |
| Turning Stone Resort & Casino | Caesars | 5218 Patrick Rd, Verona, NY 13478 |
| Yellow Brick Road Casino | Caesars | 800 W Genesee St, Chittenango, NY 13037 |
  At these sportsbooks, all professional and college sporting events can be wagered on with the exception of NY college teams or events. E-sports are also included in the prohibition list. Simply walk into any of the above locations, register with them, and you can begin to play for real money. For the meantime, this is the legal way to gamble on sports in NY. The fact that a consensus has not been reached by lawmakers in the state to legalize mobile wagering is the major stumbling block to placing action on-the-go.
As for daily fantasy sports wagering in the state, the appeals court declared that it is illegal in February 2020. However, DFS providers like FanDuel and DraftKings have temporary licenses to operate in the state for the time being while their appeal is still ongoing. Horse racing bet, on the other hand, is very much legal and can be played at the state's several thoroughbred and harnessed racing facilities. Off-track betting is also authorized in New York.
What aspects should be considered while choosing online betting sites?
Some lawmakers are quite optimistic that mobile wagering will soon be legalized one way or the other as the world, in general, is undergoing massive digital transformation. You, therefore, need to be prepared and be steps ahead when online gambling becomes available in NY. Here are a few things to put in mind when selecting an online wagering site:
Banking methods: One thing that indicates a reliable betting site is if it has multiple banking options. In-person cash deposits, bank transfers, debit/credit card transactions, E-wallets and cryptocurrency (quite recently) are popular options for deposits and withdrawals. Be sure that the gambling provider that you want to wager with has your preferred banking method before placing action with them. You also want to make sure they do not charge fees for banking and how long it will take before you can cash out.
Security: Your money and some private information will be placed on any site you choose to wager with. Ensure you do your due diligence to find out if the gambling agency you want to select is licensed and regulated.
Promotions and bonuses: The best online bookmakers always offer welcome bonuses and other promotions. They usually offer their customers free bets or free cash for wagering. Although these bonuses and promos come with terms and conditions, they should not be too complicated to win.
Reputation and legalization: It is in your best interest to do some digging to know which of the online gambling agencies coming to New York are reputable real money betting sites. You can easily do some findings online – if you discover that most reviews are good, the site is most likely dependable. Likewise, many bad reviews indicate a red flag. Remember not to be too hard on sites that are new simply because they do not have any reputation (good or bad) – you might only have to do a little extra digging which might be worth it since some new wagering companies can prove to be reliable. Before placing bets on any site, ensure that they have a license to operate in NY legally.
Loyalty programs: Your money keeps the gambling agencies active and major legal sports betting companies offer rewards to their loyal customers. Be sure that the provider you choose will compensate you for regularly wagering with them.
Customer support: Online casino games providers should have excellent 24/7 customer support. Make sure they have a variety of communication channels so that you can easily reach them if you have any questions or issues.
Choice of games: We all have different games we are interested in. Do make sure that the company you would like to wager with is offering the type of sport you like.
Apps: Providing user-friendly sports betting app is a no-brainer these days for reputable online gambling companies. You can find out if the provider of your choice has a good casino app for iOS and Android devices by checking reviews online.
Software: The software used to make an app can determine if the app will have an easily navigable user interface or not. Ensure you test your chosen app for user-friendliness before putting money on it.
Companies expected to enter the NY market of online betting apps
The New York online sports betting market will be welcoming a number of popular companies once mobile sports betting is legalized.
These include FanDuel, DraftKings, Caesars, BetMgm, FOX Bet, Points Bet and more.
Before these top players can enter New York, the lawmakers in the empire state will have to make mobile gambling legalized. The delay in legalizing mobile sports betting is because there are fewer lawmakers in the Assembly who are supportive of it. Proponents of online wagering are hopeful that it will soon be launched in New York since it can provide a good source of revenue in the state, especially as the coronavirus has hit the global economy badly.
Since the state is the fourth largest in the country, coupled with the fact that it is the city with the highest number of professional sports teams in the world, mobile wagering will be highly successful once NY sports betting regulations approve it. The wagering procedures as well as the depositing and withdrawal methods that are currently in use in other states in the nation that allow online gambling is expected to be the same once we can legally place bets at sportsbooks over the internet in NY.
The use of personal information
To be able to play online casino games, gamblers are required to give up their identity, information on a valid ID card, social security number, location, financial details and a few other things. For your safety on these sites, ensure the companies are licensed and regulated, use vague usernames, do not reveal private details in your profile and use strong passwords.
Types of Sports Bets NY will possibly offer
The NY sports betting regulations allow residents to wager on many professional and college sports like American football, hockey, basketball, soccer, auto racing, golf and more. The only exceptions are NY college teams and events as well eSports, but new legislation might lift the ban on them.
The types of wagers you can place in NY include:
Straight bets,
Parlays & Accumulators,
Pleasers & Teasers,
Live Betting,
Props & Exotics and
Player & Championship Futures.
Latest News on New York Online Sports Betting
There are some murky waters in the Assembly currently as Assembly Speaker Carl Heastie reportedly said that there are 69 votes in support of mobile sports betting. Still, the polling of online wagering proponent Assemblyman Gary Pretlow shows 84 supportive votes (not adding the four assembly members who switched to yes votes in late May this year due to the economic impact of the coronavirus).
There are 76 yes votes needed for a majority in the Assembly. The 2020 US election coming up will also have an impact on the legalization of mobile gambling in New York. Andrew Yang, who has since dropped out of the presidential race, was the most supportive of online wagering.
Candidates like Joe Biden and Pete Buttigieg have not shown any stance (either positive or negative) towards gambling. Bernie Sanders, Donald Trump and Elizabeth Warren have shown tendencies to be unsupportive of online wagering. With the Covid-19 pandemic having changed the minds of many people towards digitalization, we hope that whoever wins the election will see the benefits mobile sports betting can offer the nation in terms of revenue and taxes.  
FAQ
Is sports betting legal in New York? 

Yes, it is legal. However, only land-based casinos are legalized to offer gambling services in the state for now.
Can I bet legally on horse racing in NY?

Yes. You can legally bet on horse racing in New York at brick-and-mortar establishments.
Can I bet on sports online in New York?

No. Online sports betting is not yet legalized in NY.
Is DraftKings legal in NY?

Yes. They currently have a temporary license to operate in NY.
What companies will possibly offer mobile sports betting in NY?

FanDuel, DraftKings, Caesars, BetMgm, FOX Bet, Points Bet and more are expected in NY.
Is it legal to use offshore sites for online betting in New York?

No. It is currently illegal.