Full Review on Best Kentucky Online Sports Betting Sites
Though the United States is often called the casino and sports bidding hub of the world, there are plenty of states and cities that have not legalized it completely. Kentucky is among those states that have not opened the doors for sports betting. In context of the state's law, sports bidding of any sort, either live bookie or online sportsbooks in Kentucky, is considered illegal. The state of Kentucky has not shown the green flag for sports betting.
The enthusiasts of Kentucky have to cross borders of the state in order to relish the benefits. There are many offshore US sites offering opportunities for residents, but it is not a safe mode to bid your money. There are plenty of legalities regarding the approval of Kentucky online betting. Currently, there is no scope for mobile apps to go live in the state, but in the coming years, we can witness some transformation in the situation. Till then, we can only hope that Kentucky residents get to enjoy the opportunities real soon. An Overview of Legal Sports Betting in Kentucky, 2020 There have been instances where the lawmakers of Kentucky have tried to license and regulate betting in the state, but every time the efforts went in vain. In the legislative session of 2019, the state's House Committee presented a bill to bring it to the floor vote, but unfortunately, the bill didn't go to the floor, and it was never passed.
Again, in the 2020s legislative session, the bill KY HB 137 was presented to legalize the sports betting in the state, but in the presence of the same committee, the bill again didn't reach the floor vote. Many prominent reasons halted the bill this time. First and foremost, is the current COVID-19 pandemic that is preventing the committee members from giving a vote. The current situation also became a reason for shortening the legislative session. Another big reason that worked against the bill was the unwillingness of Republicans to favor the bill. Without the majority of support, the bill won't be able to reach the floor. Hence, the bill didn't see the light. Hopefully, the next legislative session after the pandemic will certainly consider the bill, and Kentucky residents will get a positive outcome from it.
Best Casinos in Kentucky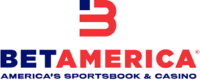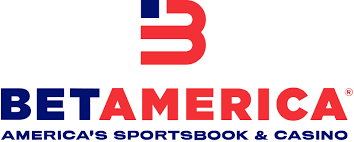 BetAmerica Online Casino Review & Bonus Code
Welcome bonus 100% deposit match up to $500
$20 for free mobile play
24/7 online customer support
Bally's Online Casino Software Provider


Harrah's Online Casino Review & Bonus Code
iOS & Android apps
Safe & Licensed
Daily Jackpots
Is Gambling Legal in Kentucky? It is a common question that people have in their minds when they hear about Kentucky online sports betting. People want to know what will be the outcome of when indulging with unlicensed live bookies or online sites. The state law is stringent regarding the gambling that restricts sports betting in the jurisdiction. The legislation doesn't support any bookmakers to conduct land-based or online sports sites in the jurisdiction. It is a punishable offense that might get you arrested or fine you preposterously. You might think that offshore US sites are a perfect option for you in Kentucky. But, never try to make such grave mistakes. If you don't want to get entangled in the legalities, it is advised not to fall prey for such offshore sites. It would be beneficial if you wait for a little time until Kentucky state law approved sports betting. Hopefully, next year, there would be some positive news regarding this situation in Kentucky.
The Future of Kentucky Sports Betting The bill for sports betting in Kentucky has made a long way in the past two years. The bill KY HB 137, made its way through the house committee this year on 15th January. It only requires the floor voting to pass; it has come halfway, and the rest of the path seems a cakewalk. The COVID-19 pandemic became a significant hindrance to the passing of the bill. According to the bill, the sports betting in Kentucky will take up 10.25% of its revenue from the land-based locations and 14.25% from the mobile platforms and websites. All the revenue money will be contributed towards the Kentucky pension system, and additionally, it will be utilized for services and fee programs.
The finance experts say that the legalization of sports betting in the state can bring around $22.5 million in revenue to the state's economy. That's why lawmakers are trying their best to legalize sports betting that can eventually contribute to the economy. With the neighbouring states conducting legal sports betting and adding up to their revenue, it's high time that Kentucky should also relish the benefits. After legalizing it, Kentucky will be able to fuel the pension system and provide the residents.
Prominent Players That Are Expected To Enter in Kentucky Online Sports Betting
The path for Kentucky online sports betting is quite clear as the bill entered the house committee this year. Once the pandemic situation is tamed down, the next legislation session will consider the bill. There are many top US sites that have emerged as the major contenders that might compete against each other. Some names that have emerged are listed below-:
It is a user-friendly US-based online sports betting site that offers wide range of gambling games like poker, racebook, etc. It is one of the ideal real money betting sites that you can consider once it is legal in Kentucky. It belongs to Salmon River Technologies which is a prestigious company licensed under Kahnawake Gaming Commission. The platform facilitates safe and convenient deposits and withdrawals that enhance the gameplays.
It is a one stop destination for all types of sports bet with quality customer service. The best thing about SportsBetting is that everything is smooth like a cake, you would not have to worry about anything when it comes to signing up or making deposits or withdrawals. It is a US friendly site which is highly popular in majority of the US states, and it is likely to make its way to the Kentucky online sports betting industry as well. It offers regular bonuses and promotions to the users to enhance their experience.
It is one of the preferred online sports betting platform in the US that provides opportunity for bettors to make their bid and get attractive promotion. 5Dimes Sportbooks has a wide range of selection for casino games that you can enjoy. Sports that you can bet on with 5Dimes Sportsbook are racing, golf, soccer, boxing, baseball, football, etc. It is also one of the major contenders that might emerge as a strong player in Kentucky online sports betting industry.
It is another popular name in the US sports betting industry that holds the potential of highlight it prowess in the coming years. Once Kentucky legalizes online sports betting, BetDSI will not take much time to attract Kentucky residents. This mobile betting site is brimmed with features that you will hardly find anywhere else. You can enter BetDSI through desktop or iOS or Android devices. With BetDSI, you can bet on hockey, baseball, tennis and other popular sports in the state. It would be great to witness how BetDSI offers bonuses and promotions to the Kentucky residents.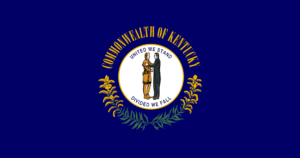 Aspects to Consider Before Betting in Kentucky
You need to ask yourself before you invest in any online sports betting platform, once it is legal in the state of Kentucky. While Kentucky is currently not hosting any land based or online sports betting, the next two three years can bring some positive results on this matter. A number of sports betting sites will be launched that will make your decision further challenging. It is important to think about all the major factors that contributes to making the platform reliable. Here are a few aspects that you must always consider before making a selection.
You must ascertain the banking methods used by the platform for the deposits and withdrawals. It should be safe and secured with multiple payment options. A reliable platform will support deposits and withdrawals through eWallets, debit/credit cards, internet banking, direct transfers, etc.
You cannot compromise on the security when it comes to biding your money on sports betting sites. You must ascertain that the platform is credible and safe to indulge in. It must have high level security and SSL encryption.
Promotions and bonuses are the major highlights of online sports betting that sets them apart from land based ones. A good platform would want their customers to stay, so they will be offering promotions and bonuses at regular intervals.
Reputation and Legalization
Check the veracity and credibility of the sites by looking into the reviews and number of signed in users. You can also check the legal license of the site before playing.
Loyalty programs are exclusively run by online sports betting sites and casino games. It is a program meant for the players who are regular at the site. The loyalty program can offer you extra earning.
When Kentucky will legalize online sports betting, you will be new to it and might face issues at every step. It is essential that the platform has a strong customer support system.
Platforms must offer you a wide range of online games that will enhance your gameplay. Always choose a site that has better games and more choices as you would not want to switch websites to play more games.
Every credible betting platform has an app today that makes it easier for users to play. Check whether the concerned platform has a dedicated app for its users.
The sports betting sites must be made on upgraded software that will increase the gaming quality and minimize lagging. Look for a platform that has an updated software.
FAQ
Is Sports Betting Legal in Kentucky?

No, currently, Kentucky's state law doesn't permit legal sports betting. Both land based and online.
Can I Bet Legally on Horse Racing in Kentucky?

Yes, horse race betting is legal in Kentucky.
Can you use FanDuel in Kentucky?

No, you cannot use FanDuel in the jurisdiction of Kentucky as the state's laws has not legalized sport betting of any sorts.
Should I Be 21 Years old To Have The Right To Bet?

Currently, Kentucky's state law has to clarified anything on the legal age for betting in the state. Once, the bill is passed we shall get more clarification on this.
Can I Play Poker Online in KY?

No, you cannot currently play poker in Kentucky, but once, it is legalized, you will be able to enjoy many online poker games.
What Companies Will Possibly Offer Mobile Sports Betting In KY?

These are some names that can probably enter the Kentucky online sports betting-: Bovada Sportsbook, SportsBetting, 5Dimes Sportsbook, BetDSI
Is It Legal To Use Offshore Sites For Online Betting In KY?

No, it is illegal to play on offshore online betting sites in Kentucky.