Best Mississippi Online Sports Betting Sites Review
Published: Aug 30, 2022
Updated: Oct 31, 2022
In 2014, the Internet Gaming Task Force was created by Mississippi's house gaming Committee. It investigates online gaming, which gave them an idea that many issues kept sports betting away. In 2017, Mississippi repealed a part of the law prohibiting sports gambling. But they were waiting for the Supreme Court to eliminate the final barrier. After removing the barrier, citizens can explore gambling at the casinos. In August 2018, Mississippi started offering sports betting at licensed locations in person. Players can bet through mobile devices provided they are present at the establishments.
So, in a nutshell, Mississippi embraces sports betting, only land-based wagering is legal. Full Mississippi online sports betting is expected to kick off as soon as the law removes the restrictions. At the moment, online and mobile wagering can only be done in physical venues of licensed land-based casinos. This guide will explain more about Sports betting in Mississippi, and why online sports betting is yet to be legalized. It will also represent other important details about Mississippi online sports betting.
Introduction to The Mississippi Gambling
In the state of Mississippi, people are allowed to bet on all major sports. These include Soccer, Baseball, Boxing, Cricket, Cycling, Basketball, Golf, Hockey, Tennis, Martial Arts, and Tennis. There are currently about 29 casinos in the state, with 27 of them having physical sportsbooks. The most popular places visited for gambling are Tunica and Biloxi. The first sports wager in the state of Mississippi were made on August 1 in 2018. They were made at the Gold Strike Casino Resort in Biloxi and the Beau Rivage Resort & Casino in Tunica. There are about seven casinos each in both states presently.
Why Can't I Bet Online in Mississippi?

The state law currently permits betting only inside licensed brick and mortar casinos. Even electronic gambling can only take place within a licensed casino property. Since January 25, 2019, Senator Willie Simmons had introduced a new bill that would allow the state betting law to include online and mobile sports betting. The bill was not passed and it is not certain when online and mobile gambling will be allowed in the state. But we believe the online gambling market in Mississippi will be open as soon as possible, and the restrictions will be lifted.
Mississippi Daily Fantasy Sports Betting
Websites offering fantasy sports betting operated in the state until 2016. It stopped after the Attorney General gave an opinion on how fantasy sports is also gambling based on the state's definition. Many online sites left but were invited back when a new legislation got signed by Governor Bryant. It happened when DFS was legalized in this state in 2017, regulated by MGC. H 967, the Fantasy Contest Act was laid out that followed a similar roadmap like the other states.
Horse Racing Betting in Mississippi

Betting on Horse racing can be offered legally at Mississippi's licensed sportsbooks. The Palace Casino Resort in Biloxi was the first licensed casino to start horse racing bets in 2019. All bets on horses taken at the casino were pari-mutuel.
What To Consider When Choosing An Online Mississippi Sports Betting Site
In order to gamble safely, one must consider many factors before choosing an online gambling site. We have written in details some of these factors to guide beginners when the market finally opens for Mississippi online sports betting sites.
Banking Methods
A lot of financial transactions take place daily on real money betting sites. The operators of the websites make this possible through the use of different banking methods. Most sports betting sites will make available not less than two different methods for users to make deposits and withdrawals. Some popular payment methods used are PayPal, Visa, Mastercard, Skrill, Neteller, ACH, and Online Banking.
Security
Many financial transactions take place on gambling sites and app daily. Thus, it is important for a sports betting app or site to provide transparent and easy payment methods. It is strongly advised not to join a site that does not provide enough security for its user. There are different ways one can know how secure a gambling site is. One of the ways is reading reviews of sports betting sites online. There are thousands of reviews available on different online casino guides. Bettors can also visit these sites themselves to see what security methods the site takes to keep their users safe. Gambling sites should have SSL encryption enabled to encrypt players' data.
Promotions and Bonuses
Promotions and bonuses are also part of the features you should expect on Mississippi online sports betting sites. The most popular kinds of promotions offered are welcome bonuses and free bets. Welcome bonuses are usually given at gambling sites that also offer online casino games. The bonuses may come in different forms but the two most popular forms are deposit bonuses and no-deposit bonuses. Welcome deposit bonuses are extra cash given after a player makes the first deposit, to enable that player play more games without using his or her money. No-deposit bonuses are given to new players without requiring them to make any deposit. This bonus money may be used to play many games, including legal online poker, slots, tables games, and a lot more. Free bets are more common on legal sports betting sites. They enable punters to make "risk-free" bets. That is, if a new punter loses the first set of bets, the lost money is refunded.
Reputation and Legalization
A site or app that involves financial transactions and collection of individuals' private information definitely has to be trusted. The company operating the site has to be a reputable company, properly registered under the laws. There are different regulators and gaming authorities around the world. For a gambling site to be legal in a region, it must be licensed and regulated by the specific gaming authority or board in charge of that region or state. There are several gaming authorities around the world. Some authorities regulate gaming over many countries and states, while some are restricted to only one country or state. Some of the top gaming authorities in the world include the Malta Gaming Authority, UK Gambling Commission, and the Gibraltar Gaming Commission. Any company wishing to start a Mississippi online sports betting site must seek a license from the MGC (Mississippi Gaming Commission).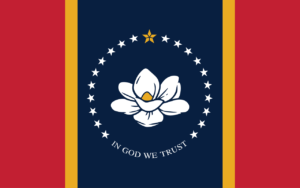 Loyalty Programs
Loyalty programs are similar to bonuses offered at gambling sites. While bonuses are usually meant to attract new players, loyalty programs are meant to reward regular users of the site or app. These programs keep bettors interested in the gambling site and encourage them to invite others to use the site with them. The programs are usually structured in different ways. Some online casinos may require players to accumulate points based on their activities on the site or amount of money deposited. Then, each player keeps moving up levels depending on the number of points accumulated. There are usually different benefits at different levels of the loyalty program. The players at higher levels enjoy more benefits and more offers than the ones at the low levels.
Customer Support
This feature is usually overlooked by a lot of new bettors, but it is so important. The customer support system at a casino or gambling site determines how well and quick bettors will get results if they have challenges using the site. The customer support team of every gambling site must be friendly and professional. Their support methods must also be easy to use and readily available. The popular support methods are live chat, telephone calls, email, contact forms, and FAQ.
Choice of Games
The kinds of games and betting options available also affect the choice of a gambling site. While there are some people who love to play a wide range of games, there are some that only prefer a particular kind of game. People who love to play different games will choose gambling sites with online casino games like slots, table games, live dealers, etc. Other people may decide to play only on poker sites if they love to play the card game.
Apps
The availability of downloadable apps makes mobile sports betting easy. It allows bettors to easily place bets at sportsbooks and play games without using a PC or their mobile browser. Lovers of casino games can also easily download the casino app for iOS and Android made available by the casino site. These apps can be used to play many casino games in the same quality as browsers on PC.
Software
Another important thing bettors should check is the software which is operated by a casino or gambling site. There are many gaming software developers in the world. But there are few ones that have gained respect for their top quality gaming software. Some casino players have their preferred developers and always look out for them on casino sites. The providers of software featured by a casino also determine how good the games are and if they will be compatible with different devices.
Which Legal Sports Betting Apps Are Expected in Mississippi?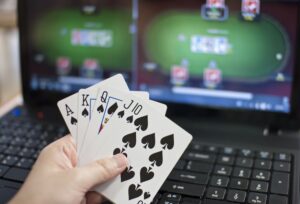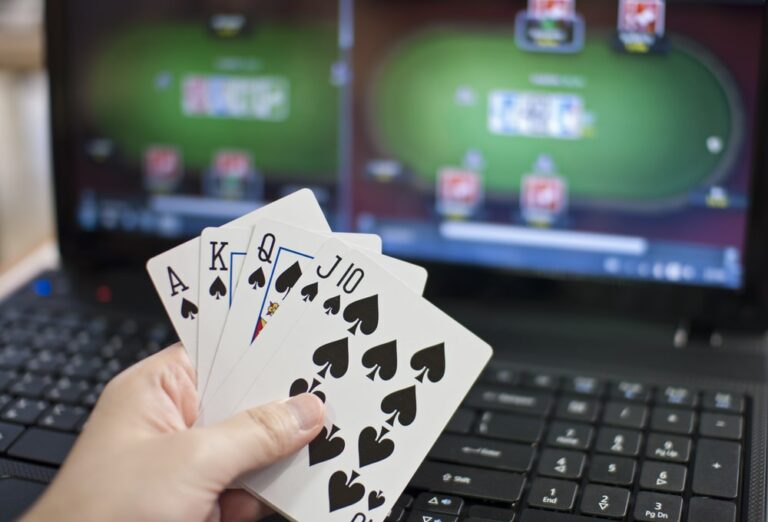 Mississippi had already repealed the parts of its law which banned the sports gambling in 2017. But the activity could not fully start until 2018 when the Supreme Court lifted the federal ban on the activity. It eventually became the fourth state in the US to begin legal sports betting in 2018. We are yet to have any legal Mississippi online sports betting site or app, as only land-based sports betting has been legalized. Since the law requires bettors to be present at a physical land-based sportsbook, many mobile betting sites and app operators are yet to launch their platform in Mississippi. This is expected to change soon and many sports betting apps operators are already getting ready to launch in the state. We expect mobile betting apps like FanDuel, DraftKings, BetMGM, PointsBet, which are already operating in other states to launch in Mississippi as soon as the restriction is lifted. PointsBet is ready for launch in Mississippi after Penn National Gaming announced it. With this agreement, this brand will get access to 14 states. The Australian-based firm is prepared to pay for the approval and licensing costs for the launch. The brand will also pay a percentage of the game revenue to Penn National.
The Mississippi Gaming Commission will be in charge of issuing licenses to and regulating the activities of the operators. Also, the app operators are also expected to partner with land-based casinos as it is done in other states. Once Mississippi online betting sites and apps begin to operate, many more people will be able to participate in gambling activities. Popular payment methods like PayPal, Check, Skrill, ACH, Visa, and Mastercard will also be used to process payments.
How Online Sports Betting Sites Make Use of Players' Private Information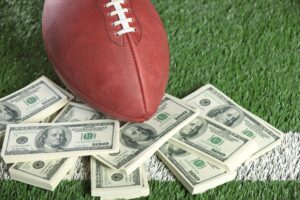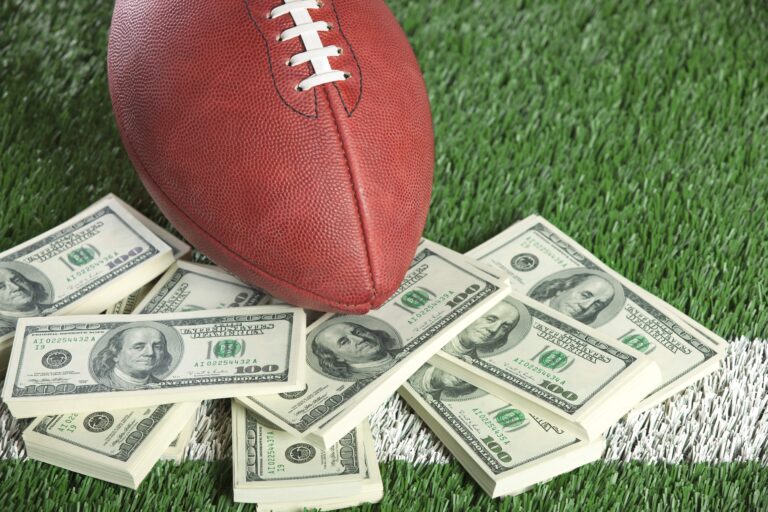 Many online sportsbooks and casinos demand private information from users at different times. These private details are usually needed during registration and also during user verification. Online sportsbooks require them from users to prevent scam and other illegal operations. Basic details like name, addresses, and phone numbers are usually requested. But extra details like the Social Security Number, ID cards may also be requested, especially before withdrawals can be made. Although many users are not always willing to share details like the SSN, they are requested because the law takes it seriously. These extra details are also used in age verification processes. Some gambling sites request for the last four digits of the SSN while some may request for all nine digits. Sites that request for the last four digits usually obtain the other five from one of their service providers. The first step players have to take to ensure their private information is safe is by using only legalized gambling sites. Most legal sports betting sites make use of tight security measures to keep data safe. While this is the most important, bettors can also take more steps to provide additional security. These include:
Never sharing gambling sites login details with other people
Never sharing private information or payment methods with others.
Always logging after each gambling session.
Making use of different passwords on different sites.
Types of Sports Bets to Expect in Mississippi
Punters in Mississippi have many sports team to place their bets on in the state. These include teams like Mississippi RiverKings, Mississippi Brilla, and Mississippi Braves. There are already many gambling options, and there would be many more online wagering options when it is legal to bet online. Mississippi online betting sites will also offer options like Moneyline bets, Straight bets, Point Spread, Totals, Parlay, Future, Propositions, and in-game bets.
How To Register At Mississippi Sportsbooks?
This state has legalized sports betting at casinos and mobile phones but not online. Punters wanting to gamble can go to land-based sportsbooks to place legal sports bets in Mississippi. They can pick a suitable place to gamble and then start playing. In some locations, mobile betting is legal, where players can bet through their phones. But while gambling from the smartphone, they have to be inside the state.
Land-Based Sportsbooks In Casinos And Partners
| | | | |
| --- | --- | --- | --- |
| Casino | Sportsbook Brand | Location | Mobile Or Retail |
| Ameristar Casino | William Hill | Vicksburg | Retail only |
| 1st Jackpot Casino | William Hill | Robinsonville | Retail only |
| Bok Homa Casino (Tribal) | IGT | Heidelberg | Retail + Mobile |
| Beau Rivage Resort & Casino | MGM | Biloxi  | Retail only |
| Fitz Casino Hotel | Foundation Gaming Group | Robinsonville | Retail only |
| Boomtown Casino | William Hill | Biloxi  | Retail only |
| Gold Strike Casino Resort | MGM | Robinsonville | Retail only |
| Golden Moon Hotel & Casino (Tribal) | IGT | Philadelphia | Retail + Mobile (on premises) |
| Hollywood Casino Tunica | William Hill | Robinsonville | Retail only |
Mississippi Teams To Bet On
When playing at casinos with sportsbooks, these are the teams to bet on. However, when online betting gets legalized, you will be able to place bets through legal sites.
Mississippi Braves:

Mississippi Braves was founded in 2005 in Pearl, Mississippi, and referred to as M-Braves, or Minor League Baseball. This team is "

the Double-A affiliate of the Atlanta Braves

" and plays in the Double-A South. Liberty Media owns this team.

Southern Miss Golden Eagles Football:

This team represented the University of Southern Mississippi and played their first season in 1912. In "the NCAA Division I Football Bowl Subdivision," the Southern Miss Golden Eagles Football plays college football. Besides that, they play all home games at M. M. Roberts Stadium and are members of Conference USA.

Mississippi State University Bulldogs:

This name was given to the team of Mississippi State University. They are a founding Southeastern Conference member. Mississippi State University Bulldogs compete in the NCAA Division I. In 2021, the state won the first-ever team National Championship after defeating Vanderbilt in the College World Series.

Biloxi Shuckers:

It is a Minor League Baseball of the Double-A South and the Double-A affiliate of the Milwaukee Brewers. The team played their home games at MGM Park and was founded in 2015. Biloxi Shuckers is owned and operated by Biloxi Baseball, and Ken Young is the president.
College Sports
Punters wanting to place bets on sports in Mississippi, particularly on collegiate and professional teams can do so. But the most important thing is they have to play from state-licensed sportsbooks. However, the rules and regulations can differ for online sports betting which players will only come to know after legalization takes place.
Sports Events In Mississippi That You Should Bet On
The events where you can place bets from land-based casinos with sportsbooks are:
PGA Tour:

This is a professional golf tour played in two popular locations, in North America and the United States, by men. It has headquarters in Ponte Vedra Beach, Florida, and is a non-profit organization. Earlier, they were known by the name Tournament Player Divisions, founded on the 2nd of December 1929. But it got renamed in 1968, Professional Golfers Association of America.

NASCAR Auto Racing:

"

National Association For Stock Car Auto Racing, LLC,"

or NASCAR, was founded on the 21st of February 1948. This is an American auto racing company known for stock car racing. Bill France Sr. owns it, and every year, races take place in Mexico, US states, Canada, and Europe.
Future Development Of Sports Betting In Mississippi
Mississippi had many opportunities to legalize mobile or online sports betting. It was considered even before sports betting was legal through physical establishments. But the legislature failed to act on bills in 2020, 2019, and 2021 which otherwise would have opened the online market. However, in the future, players can get chances to place wagers through Mississippi online sportsbooks.
Latest News
Impact of Coronavirus on Mississippi Online Sports Betting
After the coronavirus pandemic hit the world, many sporting activities were forced to stop. Also, many casinos and physical sportsbooks were shut down. Casinos like Beau Rivage in Biloxi and Gold Strike in Tunica were also closed. This led to a decrease in physical gambling activities and revenue, and also an increase demand for the legalization of Mississippi online sports betting sites.
The Impact of 2020 Presidential Election in the United States
The presidential election race has been interesting so far. Immediately after the first set of party votes were cast, election gambling markets were opened at some foreign sportsbooks like Betway and Bet365. Many US gambling operators have since moved for the US to allow sportsbooks feature political betting.
Sports Betting Market News In Mississippi
The sports betting market broke the $1 million mark after 31 months in February since its launch. Post-PASPA, it was one of the states to launch sports betting in August 2018. Mississippi took the longest time to achieve the $1 target compared to the other seven states. The reason behind this is because mobile sports betting is not allowed. The whole amount came from the retail bets placed at 26 commercial casinos. It shows how crucial Mississippi online sports betting is for the industry.
FAQ
Is Sports Betting Legal in Mississippi?
Yes, Sports betting is now legal in Mississippi.
Can I bet Legally on Horse racing in MS?
Yes, bets on Horse racing are accepted at Mississippi licensed casinos.
Does the Beau Rivage have a Sportsbook?
Yes, the Beu Rivage Casino has a sportsbook.
Should I Be 21 years to have the right to bet?
Yes, the legal age for gambling in Mississippi is 21.
How can I start placing bets in Mississippi?
Punters can place bets by moving to the retail casino till the Mississippi betting sites are launched. There are 26 commercial casinos present, so it won't be a problem for wagering.
Who can bet on sports in Mississippi?
Individuals who are 21 years old can wager on sports in this state.
Who oversees sports betting in Mississippi?
The Mississippi Gaming Commission oversees sports betting in the state.
Can I bet on sports with my smartphone in Mississippi?
You can wager on sports through mobile sites. But to do so, you must be in a casino.
Are offshore sportsbooks legal to use in Mississippi?
No, offshore sportsbooks are not legal, and it's better to not play on these sites.
How do I get started with sports betting in Mississippi?
Visit a licensed sportsbook available in the commercial casino and then start betting.
Are Daily Fantasy Sports betting allowed in Mississippi?
Yes, DFS is legal in this state.
Is eSports betting allowed in Mississippi?
Yes, it is, but punters have to do so by visiting a land-based sportsbook.
How much revenue does sports betting generate in Mississippi?
After 31 months, the state earned over $1 million in revenue through land-based sportsbooks only in February.
Are FanDuel and DraftKings legal in Mississippi?
Yes, these sites are legal in the state and are operating as DFS sites.
How do I download a sportsbook app?
Mobile betting has not been legalized yet, so we cannot say anything about downloading the application.
Do I have to be a Mississippi state resident to play?
There is no need to be a state resident to play at the casinos.
Do I have to be inside the Mississippi state to play?
Yes, everyone who is playing has to be inside the state to gamble at the casinos.
What is the specified age to bet on sports in Mississippi?
The legal age to place a wager on sports is 21 years.
Can I bet on sports legally in all states?
Yes, you can bet on all sports legally.