New Mexico Online Sports Betting
Legal sports betting in the state of New Mexico is still confounding to many. Though the state is yet to pass laws to legalize it, in October 2018, Santa Ana Casino launched sports betting in the state. This move caught many lovers of gambling off guard. But after carefully examining NM sports betting regulations and the state's tribal gaming compact, they revealed that tribal entities are allowed to offer Class III gaming activities in the state. Sports betting is classified as a Class III gaming activity, and this was Santa Ana's logic for launching sports gambling. Since then, more tribal casinos have begun to spring up, benefitting the gambling industry across the state. But, since legal sports betting is still a grey area in New Mexico, which implies that it's technically illegal, understanding where and how to wager legally can be a bit tricky. If you're a lover of sports betting, this review will give you all the information you need about betting in New Mexico; if you can bet online and how to select the perfect sportsbook.
Top-rated New Mexico Sports Betting Sites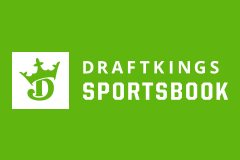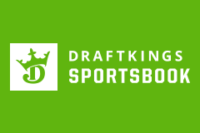 DraftKings Sportsbook Online Review
$25 Sign up bonus
20% Up to $500 Deposit Bonus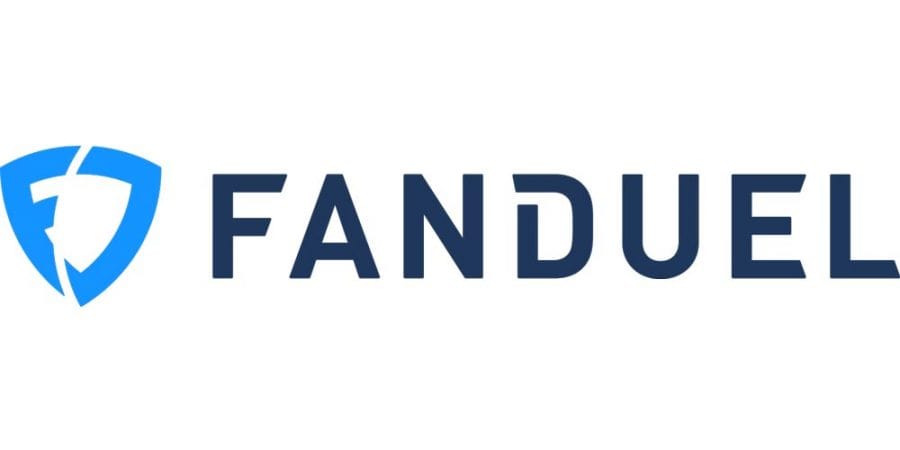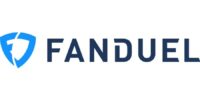 FanDuel Sportsbook Review & Bonus Code 2021
Return to Sports Promo
Multi-Sport Parlay Insurance
Home Run Challenge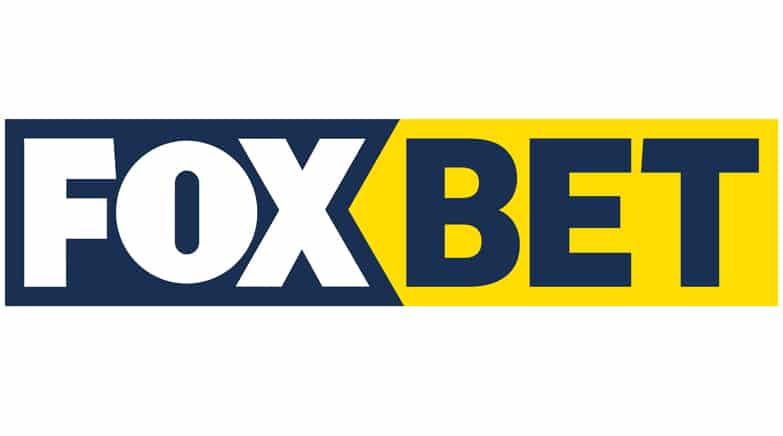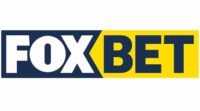 Fox Bet Sportsbook
Saturday Super Boost
Weekly Free Bet
Late Game Insurance
Where and How to Bet on Sports in New Mexico
Since sports betting isn't generally legalized in New Mexico, for now, placing bets involves four tribal casinos. These include Santa Ana Star in Bernalillo, Isleta Resort and Casino in Albuquerque, Inn of the Mountain Gods in Mescalero, and Hilton Buffalo Thunder Casino in Santa Fe. For NM residents, the absence of online betting or any NM sports gambling app means you'd have to visit these casinos to place bets at sportsbooks.
Santa Ana, for example, runs an all-day and all-night betting kiosk with cashier clerks who come in from 12 noon to 8 pm during the week and 7 am at weekends. Online betting is still illegal in New Mexico, and it's currently a massive disadvantage to lovers of gambling who have to locate the casino every time they need to wager. It's also presently disadvantageous to the state due to the huge amount of revenue usually generated from online betting. Nonetheless, gaming laws in New Mexico allows residents to bet on fantasy sports but not on the online lottery.
Another game that has been around for a long time and won the hearts of gamblers in the state is horse racing. In fact, horse betting has a robust gambling benefit with a rich history in the state. Today, NM has five active tracks where bettors can wager on simulcast racing and live racing.
What Aspects Should Be Considered While Choosing an Online Betting Site?
Online betting is more convenient than visiting land-based casinos and sportsbooks. Still, because of the surge in the number of sports betting and poker sites in recent times, it's become more challenging to find trustworthy and real money betting sites. If you're looking for the ideal online betting site, where you can play for real money, here are the things you should consider:
Bank Payment Methods
To offer more flexibility and embrace the variation of their online players, online betting sites usually offer multiple payment methods. A good betting site will provide players with the most popular payment options. These may include bank transfers, e-wallets, credit or debit cards, bank wire, etc. You should only choose a site that offers the means of payment you find most convenient.
Security
Security is one of the most important considerations any player should be concerned with while trying to decide on the betting site. The ideal one should be able to guarantee the protection of user information. Since players would have to supply their financial information to be able to make deposits and withdrawals, security and confidentiality should be rated high. The easiest way to ascertain security consciousness is by finding player reviews online and using them to make an informed decision.
Promotions and Bonuses
Online betting sites usually offer different promotions and robust bonuses you can choose from. These are generally more than any land-based sportsbook can match. New players receive enticing welcome bonuses, while regular players also receive loyalty bonuses. You should carefully consider the rewards an online betting site offers. Some of these promotions can be spurious, with most of their bonus requirements unattainable. Therefore, you'll want to carefully examine the bonus offers for any hidden intentions.
Reputation and Legalization
One of the most effective ways to ascertain the credibility of a betting site is to find out if it's licensed and regulated. For online sports betting sites, there are sportsbook regulatory agencies that license and ensure game fairness. There are high chances that a betting site with an operator license from such an agency is trustworthy. Also, reputation lays down a mark of trust. Find out more about the status of the betting site of your choice. If the sportsbook has a solid reputation around the industry, you should be able to trust them too.
Loyalty Programs
Loyalty programs are usually for regular players, and they're offered in the form of free bets, prize draws, gifts, etc. Nevertheless, these rewards aren't for all players.
Your gaming consistency and the value of wagers often determines how much bonuses you'll receive. If you don't place bets often, you may not receive as many offers (or any at all) as a gambling lover. Find the right betting site whose loyalty programs indicate that they're intent on retaining regular players as much as they are with gaining new ones.
Customer Support
Online sports betting sites usually welcome complaints, suggestions, questions, and feedback from players. You should be able to reach out to a betting site's support either through the live chat, emails, phone numbers, and social media. The more easily you can connect with them, the more trustworthy they are. Promptness of response is also evidence of excellent customer support. Of what use is making an urgent inquiry if the response will be delayed?
Choice of Games
The ideal sports betting site ought to be able to offer a variety of wagering games, especially the popular ones. From professional soccer, to college sports, a sports betting site that isn't offering many games will reduce your chances of having enough games to bet on.
Apps
A betting app is an excellent option instead of connecting via a browser or, worse still, searching for a PC. Online casinos already use casino apps for iOS and Android to access their websites and play online casino games. The app feature brings ease and comfort to online gambling and signing up with a betting site that has it will save you much stress.
What Companies Are Expected to Enter NM Market of Online Betting Apps?
Although no laws have been passed for sports betting in New Mexico, tribal casinos have found a way around it. In NM today, mobile betting isn't yet legal, but the market is eagerly waiting to usher it in. Unfortunately, online and mobile betting may not be legalized soon enough. There are currently no bills in this regard, and the tribal compacts and legislation will have to be changed for the sanctioning.
Nevertheless, whenever the bill passes into law, many top companies are waiting in the wings to take advantage of the situation to push their mobile betting apps. Santa Ana Star and Boom are one of those companies anticipating legalizing online and mobile sports betting, ready to launch immediately the laws pass. When the legalizing eventually happens, more revenue will be generated in New Mexico because of the sharp increase in the number of players who will create accounts all over the state. There will be an increase in the New Mexico online sports betting sites as well as the apps, and they will retain features to apps commonly available in other states. Mobile betting in New Mexico will only grow and expand the gambling industry in the state.
Personal Information
When you create an account with a sports betting site, they usually demand your legal name, age, sex, address, and financial information—everything you'd consider private information. However, as long as the website is secured, there's minimal risk of data theft or exploitation. The safety of your personal information is one of the reasons you should carefully choose your sports betting site.
Types of Sports Bets NM is Expected to Offer
NM already accepts sports bets from certain tribal casinos; however, there are many more types of sports bets that will be introduced when the government makes online gambling legal. Some of the sports bets include spread bets, parlay bets, future bets, totals, in-game betting, etc.
Latest News
Coronavirus Impact on The Development of Legalization of Online Sports Betting In New Mexico.
Legalizing online sports betting in New Mexico is still as complicated as it was in 2018. However, since Santa Ana Casino took her first bet, more tribal casinos have joined in creating land-based sportsbooks where people can wager on their favorite sports. It began to appear as though the laws to legalize online betting would soon be passed. That was before the Covid-19 pandemic happened.
With the pandemic, most of the plans and effects have stuttered to a halt—maybe temporarily. In fact, even regular casinos have already lost a massive chunk of their revenue. Yes, the whole world has known the impact Now, as the world slowly recovers from the effect of the virus, online wagering may be legalized sooner than expected, as the state looks to handle the budget deficits suffered. Online sports betting generates considerable revenue, and NM may look to take advantage of this by speeding the legalizing process along. Legalizing online sports betting may just be the fitting answer.
The Impact Of 2020 Presidential Election in The United States on The Process of Development of Policies Regarding Sports Betting In New Mexico
In 2018, the US Supreme Court struck out the federal ban on sports betting, allowing states to legalize if they want to. Since the occurrence of this event, only 22 of the 50 states have made a move to make sports betting legal, and New Mexico is not one. Many lovers of gambling in these illegal states have been looking forward to a federal ruling that will enforce the hand of the remaining states.
It appears like they may get their wishes. As the 2020 presidential election fast approaches, it's already beginning to have a measured impact. An unexpected angle, many didn't consider is its impact on the policies regarding sports betting.
With Joe Biden and President Trump competing shoulder to shoulder, gambling lovers aren't confident which of them would readily support the favorable policy. But, since the 2018 judgment was upheld under the rule of President Trump, it appears more likely that he'll be the one to support it. The passing of laws to enforce legal sports betting across the entire US will benefit the states, including New Mexico.
NM, who currently doesn't have any online sportsbook, will see the rise of many, and this will positively impact the economy of the state.  
FAQ
Is sports betting legal in New Mexico?

Sports betting is an anomaly in New Mexico, with no laws directly supporting it. But you can wager on sports at specific land-based casinos.
What sports are illegal to bet on in New Mexico?

Betting on high school sports is illegal in New Mexico. You may bet on college sports but not for high school sports.
Is FanDuel legal in New Mexico?

No, online and mobile sports betting is not yet available in New Mexico. Residents can only place offline wagers at specific locations and not through the internet. However, if you travel out of NM to anywhere mobile sports betting is acceptable, you can place a bet as a resident of New Mexico.
Should I be 21 years old to have the right to bet?

Not necessarily. The minimum gambling age is 18 for the lottery, while for casino games, the minimum age is 21.
What companies will possibly offer mobile sports betting in NM?

Santa Ana Star and Boom are likely to be one of the first companies to offer mobile sports betting in New Mexico.
Is it legal to use offshore sites for online betting in NM?

No.