Guide to West Virginia Online Sports Betting Market: Best Apps And Sites
Since the ban on sports gambling was removed in 2018, West Virginia has embraced sports gambling. It opened the market for legal sports betting in August 2018, becoming the fifth state to permit it. The first West Virginia online sports betting took place in December 2018 but was inactive for six months in 2019. It then continued in August 2019, and we now have many West Virginia online sports betting sites. This guide contains all the necessary information needed by beginners and expert punters in the state of West Virginia. It reveals the kinds of gambling options and mobile sports betting apps available in West Virginia.
Top-rated West Virginia Sports Betting Sites
How to Bet on Sports in West Virginia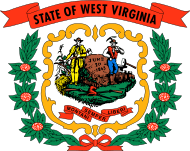 Gambling on sports in West Virginia follows the same process it does in other states. It starts with choosing the WV sports betting app or site and signing up. Signing up is followed by making a deposit, after which bettors can choose what event to bet on. Most beginners pick a sportsbook without considering the necessary factors. They end up leaving the site without having a fulfilling gambling experience. It is necessary to choose a sportsbook carefully as it will ensure one has a rewarding experience.
Most Popular Sports for

WV Online Sports Betting
The most popular sport to bet on in the US and even in the world is football. It is the same in West Virginia. Football is the most common sports-people in the state place wagers on. Since West Virginia has no major sports team, bettors in the state place bets on other teams. Most of them go with Pittsburgh Steelers, a team that has a large fan base in WV. It is not so clear which teams West Virginians support in other sports. Their loyalty is evenly split between different teams from nearby cities.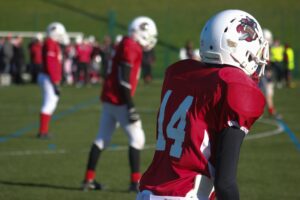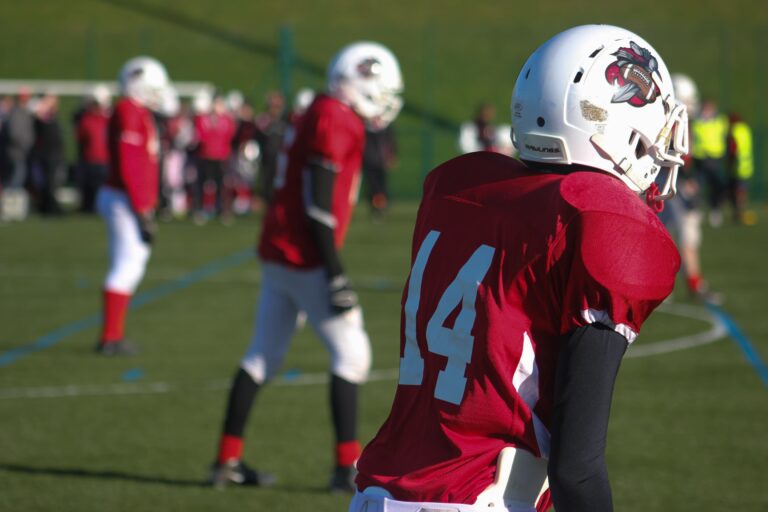 Horse Race Gambling in West Virginia
Gambling on horse racing is very common in West Virginia. The state has five land-based casinos and four of them host live horse racing events. Placing bets on horse races is simple. Bettors have to predict which horse or horses will finish the race in the top three. The top three positions are win, place, and show. Bettors can bet on these three positions in any form they wish.
Factors to Consider Choosing

WV Sports Betting Apps
There are many legal sports betting sites in West Virginia and there are also fraudulent ones. But even the legal sports betting sites do not offer the same quality and options. To get the best gambling experience on gambling sites, there are certain factors that must be considered. We have explained some of the important factors below.
Banking Methods at WV Sports Betting Online

Sites 
The banking methods offered by a sports gambling site are an important factor that must not be overlooked. Without effective banking methods, punters cannot make deposits and withdrawals easily. Hence, many sports gambling sites in WV provide many banking methods to give players different options to choose from. Also, players have to consider how long it takes for the site to process withdrawal requests. Some casinos and gambling sites process withdrawal requests within a few minutes while some others process in hours and days. Once the payment methods and processing time are convenient, the bettor can choose that gambling site. Some payment methods which are popular on sports gambling sites include Skrill, Neteller, Paypal, Check, Visa, Mastercard, and Online banking.
Security
Large amounts of money are being transferred to and from gambling sites daily. These transfers also include players' personal and financial details. Hence, gambling sites must put in place every possible measure to ensure payments are done safely. They must also make sure that players' data do not get into the wrong hands.
WV Online Sports Betting Sites:

Promotions and Bonuses
To attract and keep players active on their platforms, gambling sites feature many promotions and bonuses. These promotions may come in the form of welcome bonuses, cashback bonuses, free bets, weekend bonuses, reload bonuses, and many more. The welcome bonuses and free bets are the most popular at online casinos and sports betting sites. Some casinos may give it as no deposit bonus or deposit bonus.
Players love the deposit bonuses more, as it allows them to bet on the site without using their own money. Deposit bonuses are given after the player makes a deposit and the size usually depends on the amount of deposit made. The bonus money can be used to play online casino games and also win money. Free bets are more popular on sports betting sites. It is given to encourage new users to continue using the site after their first bet. It applies only to bettors who lose their first bet. After that first loss, the site refunds the loss to the punter, meaning the players have nothing to lose from their first bets.
Reputation and Legalization
Another important factor to check before online wagering is the reputation of that gambling site. One way bettors discover how reputable a site is by how long it has been operating. Online casinos and sports betting sites that are not reputable cannot stand the test of time.
Also, there are many sites that provide trustworthy and accurate reviews of gambling sites. Bettors depend on these reviews to decide whether or not to sign up at a site. If the review or comments about any sports betting app or site is poor, bettors avoid that site. Players must also be certain that the site can operate legally in the region where they are. Gambling sites have to secure operator licenses from different authorities in different regions. Without these licenses, it will be illegal to operate in that region. For example, West Virginia sports betting online sites are regulated by the WV Lottery Commission.
Loyalty Programs
Gambling sites and casinos make available loyalty programs to reward their regular players. These programs are usually structured in similar ways and the rewards are similar. Loyalty offers are structured in different stages. Users of the site will move from one stage to another, depending on their activities on the site or how much they wager. Users enjoy more benefits and special offers as they move up the levels.
Customer Support
A gambling site should have a professional support team and many support options. Players may have questions to ask about the site offers or how to use the site. When a professional support team is available, they can get these answers easily and quickly. It is also possible for players to have challenges with payments or other functions of the site. The support team is responsible for helping players overcome such challenges. The FAQ section and live chat options are popular on most sites. When these two options are effective at a site, players can get answers quickly and easily.
WV Sportsbooks Online:

Choice of games
Apart from wagering on sports, gambling sites also offer a variety of games including slots, pokers, online casino games, virtual sports, lotteries, and e-sports. Players have to make sure they will enjoy playing the collection of games on that site. Some players also check how many games the website has. Some sites may offer a few hundred games while others offer thousands of games.
WV Sports Betting App
Mobile sports betting is easier when bettors can make use of apps readily. This saves them the stress of visiting the site on their browsers each time they want to wager. Players do check if a site offers sports betting app that can be downloaded to their device.
Software
The software providers of online casino games are also as important as the game itself. The software provider determines the quality and features of a game. Expert bettors already have their preferred software providers and this affects their choice of a casino or gambling site.
Best West Virginia Online Sports Betting Apps
FanDuel Sportsbook WV
FanDuel offers high-quality sports betting app which is available for use on Androids and iOS devices. It offers different mobile sports betting options and even live betting to its users. The sportsbook opened in West Virginia in September 2018 but came online in August 2019. It includes many payment options like ACH, e-check, and Paypal. Withdrawals are processed and approved within a day while it may take 3 to 5 days for the money to get to punters' bank accounts. The welcome bonus on FanDuel is a risk-free bet of up to 500 dollars. It also includes a friendly and efficient support system. At the moment, it does not offer any VIP or loyalty program for sportsbooks users.
DraftKings Sportsbook WV
DraftKings sportsbook secured a license to operate in West Virginia in September 2018 but launched the West Virginia site in August 2018. The mobile app is available for download on Android and iOS devices. It offers many gambling options including live betting on the app. It makes use of Visa, Mastercard, Paypal, and Online Banking for processing of payments. The welcome bonus for new users is 20% up to $500 and a risk-free bet up to $500. At the moment, there are no rewards or loyalty programs at Draftkings. It has an excellent support system including a live chat option and help section.
BetMGM Sportsbook WV
BetMGM Sportsbook launched its sports betting app for West Virginia in January 2020. It offers gambling on all major sports including live betting. It also gives a welcome bonus of 100% up to $500 to new users. Many payment methods including Paypal, Skrill, eCheck, Bank Transfer, Play+, Visa, and Mastercard are all available for use on BetMGM. The site has a comprehensive FAQ section and also includes live chat, email, and telephone to support users. There are no loyalty programs featured at BetMGM at the moment.
How Online Sports Gambling Sites Makes Use of Your Data
Users begin to input private information on gambling sites from the sign-up process. Details like names, phone numbers, email addresses are always required by gambling sites. Some sites may even require players to upload a form of identity proof to the site. While it is safe to do this at legal sports betting sites, it also involves some risks. Fraudsters are always ready to take advantage of little mistakes made by players or operators. This is the reason operators ensure they put in place every necessary security measure. After ensuring that the site is secure, players also have to take some measures to ensure safety. Here are a few tips for beginners to secure their data on gambling sites.
Always use legalized sports betting apps or sites.
Never give login details to any support staff and disregard emails asking for such details.
Private information and payment details should not be shared with a third party.
Make use of different passwords on different sites
Always log out from the app or site after playing games or wagering on an event.
How to Secure a Sports Betting Site License in West Virginia
Sports gambling became legal in the state after passing the West Virginia Sports Lottery Wagering Act. The law permitted only five casinos in the state to offer sports gambling at their venues and also through mobile apps and sites. Any sportsbooks operator willing to operate in the state must partner with one of the licensed land-based casinos. Sports gambling operations are regulated by the West Virginia Lottery Commission. Here is a summary of West Virginia sports betting regulations:
The license fee is $100,000.
Only three different websites and sports betting apps are allowed for each license. All sites and apps must clearly state the name of the casino holding the license.
The revenue for each sports gambling operator is taxed at 10%
What Types of Legal Sports Betting Does West Virginia offer?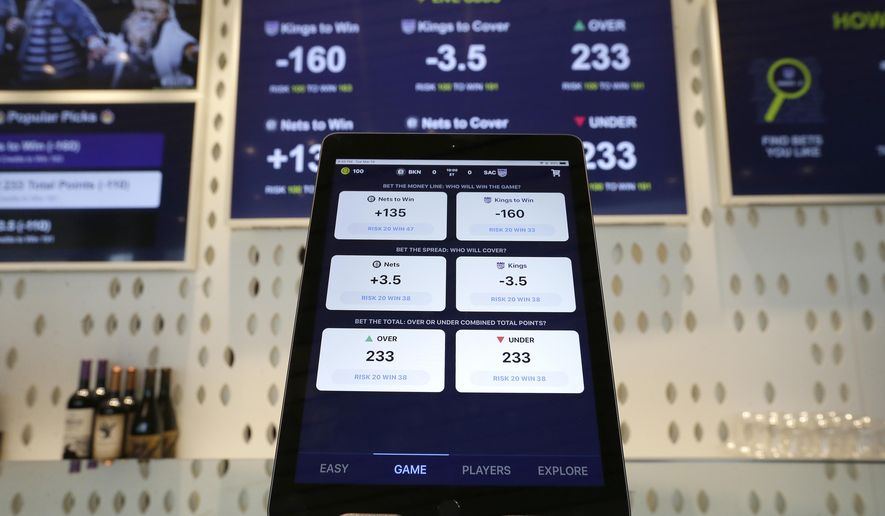 WV Sports Betting App

with Points Spread
This kind of gambling is common in all sports. It is a prediction that a particular team will win or not lose by an established margin.
Totals
A total bet is a wager on how many points will be gotten by both teams in a match. It is also called over/under bet.
Futures
This is placing bets on an event that hasn't happened. For example, a punter may bet on which team will win the World Series or which team will have the highest points by the end of the season.
Propositions
This kind of bet involves predicting the different things that could possibly happen in a game. The prediction may be about the team or a player, or about the game itself. For example, a punter may predict that a player may score in the game. Bets can also be placed on the match will end with extra times.
Parlays
Parlays are combination bets done on more than one game or event. If a punter bets on four different games in a parlay, he predicts the winner of each game. If any of the predictions fail, then the whole bet is lost.
Teasers/Pleasers
A teaser or pleaser bet is similar to the Parlay bet. It is a combination of bets on two different games. Punters can tweak the point spread in this game in return for a lower payout.
Round Robins
Round robins are another version of Parlay bets in WV sports betting sites. When the parlay is a combination of straight bets, it is called a round-robin. Thus, a round-robin can include 3 or 4 different parlays in the same wager. The difference is that the round-robin bet is not lost if one of the parlay bets fails.
The Latest News on West Virginia Sports Betting Online
The impact of coronavirus on the sports betting industry in West Virginia
The coronavirus impact was felt on the West Virginia sports gambling Industry from March 2020. It caused a 45.4% drop in gambling activities and revenue in the week ending March 14 compared to the previous week. That week was when many American sports were paused and March Madness was suspended.
Impact of the Biden Administration on West Virginia Gambling
The new Biden administration is going to result in more freedom for the gambling industry in the state of West Virginia. Under the Trump administration, the DoJ tried to force a lot of restrictive measures on the industry as a whole. However, the Biden-Harris administration has always looked favorably upon regulated online gambling. As a result, one can expect the situation in WV to improve when it comes to sportsbooks and online casinos. There is a very high probability that more operators will make their entry into the WV market.
This information is key to the greatest West Virginia gambling experience ever. With our reviews you will get everything you need to bet on sports online safely and play casino games without any troubles in the following states:
FAQ
Is sports betting legal in West Virginia?

Yes, sports gambling is now legal in WV.
Do I have to be live in WV to bet?

Yes, you have to be live in the state to use any West Virginia sports betting app or site. The apps will not work if you are outside the state.
Can I bet on college sports in WV?

Yes, the regulations do not prohibit gambling on college sports.
Who can bet on sports in WV?

Anyone who is older than 21 years can bet on sports.
Can I use my Paypal account to bet online in WV?

Yes, some sportsbooks allow the use of Paypal.
What are WV sports betting tax rates?

The tax rate is 10% of the revenue.
What companies will enter the online sports betting market in WV soon?

Companies planning to join the sports market in WV include Barstool, William Hill, and Betly Sportsbook.