Ultimate Guide on California Online Betting
California is the largest state of America, with a population of 39.5 million. And despite being a potential hotbed for sports betting, the state has not legalized the same. While a sports betting bill is present, it is witnessing strong opposition from Indian gaming tribes. Since the state is yet to legalize sports betting, there is no legal way for people to enjoy California sports betting as well. But is there any sort of online gambling in California? In this article, we answer this question and share all information regarding California online sports betting.
Best US Sports Betting Sites
History of Online Sports Betting in California 

California until recently was governed by PASPA, i.e., Professional and Amateur Sports Protection Act. This act banned the state from administering and taxing sports betting. While sports betting is illegal, California has a staunch gambling history. There are a total of 69 casinos in the states, out of which 50 are Indian Casinos, 16 are Indian Casinos resorts, and 3 are mini-casinos. The state has also legalized gambling on horse racing on the regulated tracks. Indian casino tribes dominate the gambling market in the state and generate billions in revenue every year.
Indian Casinos in California
Following is the list of the largest Indian casinos across California

Pechanga Resort & Casino
45000 Pechanga Parkway, Temecula, CA 92592   (877) 7112-WIN Slot Machines: 4,500 Floor Size: 188,000 square feet Table Games: 154 | Poker Room: 54 tables
Cache Creek Casino Resort
14455 CA-16, Brooks, California 95606-0065   (800) 452-8181 Slot Machines: 2,400 Floor Size: 74,720 square feet Table Games: 122
San Manuel Casino
777 San Manuel Blvd, Highland, CA 92346   (800) 359-2464 Slot Machines: 4,700 Floor Size: 120,000 square feet Table Games: 130 Video Poker: 200
Thunder Valley Casino Resort
1200 Athens Avenue, Lincoln, CA 95648   (916) 408-7777 Slot Machines: 2,800 Floor Size: 144,000 square feet Gaming Tables: 105 Video Poker Machines: 200
Viejas Casino & Turf Club
5000 Willows Road, Alpine, California 91901-1656   (800) 847-6537 Slot Machines: 3,000 Floor Size: 210,000 square feet Game Tables: 82; Poker Tables: 18
Morongo Casino Resort & Spa
49750 Seminole Drive, Cabazon, California 92230-2200   (800) 252-4499 Slot Machines: 2,700 Floor Size: 150,000 square feet Table Games: 60 | Poker Room: 13 tables
Is Online Gambling Legal in California?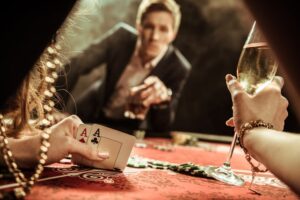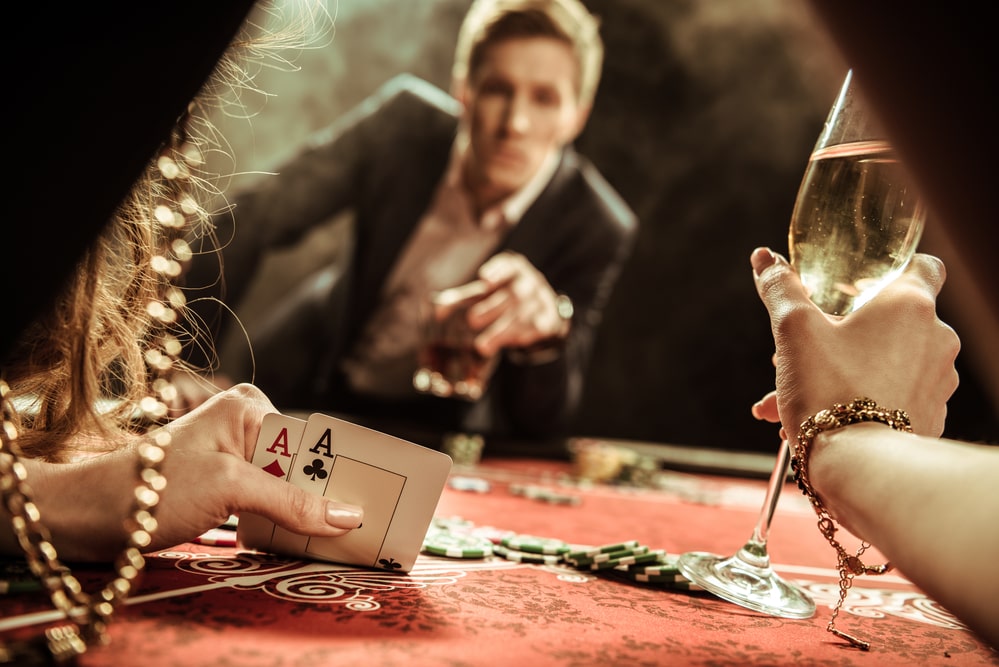 The main reason behind the delay in the legalization of sports betting in California is due to the monopoly of three entities, including tribal casinos, card rooms, and racetracks. These entities have claimed a de jure jurisdiction over the entire gambling domain of the state due to a 2000 ballot initiative. Adam Gray of Merced, a Democratic Assemblyman, recently failed to generate the necessary traction with two sports gambling proposals. One was an assembly bill in the year 2016, and later in 2017, he extended a constitutional amendment. An advocacy group known as Californians for Sports Betting led a ballot initiative that aimed to repeal the constitutional language from 2000, which gave all the power to the Native American tribes. As a response, these tribes used their political control to destroy every sports gambling legalization effort in 2018. But Adam Gray did not stop here. In 2019 along with Senator Bill Dodd, he introduced ACA 16 in the California Assembly. This Amendment would offer the CA legislature the right to authorize as well as regulate sports betting affairs in the state. For this Amendment to become a law, an identical version of the same needs to be passed by ⅔ margin in Assembly and Senate. Thereafter, it has to go through governor Gavin Newsom prior to reaching the ballot where it would need a majority vote. If the ACA manages to pass through both the houses, we can expect it to see on the 2020 ballot.
Californian Tribes and Their Initiative Towards Sports Betting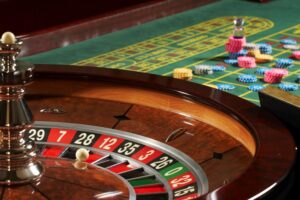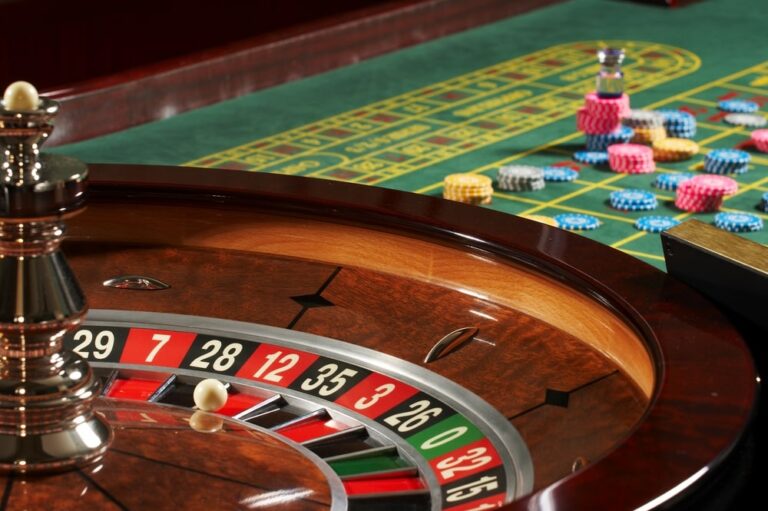 On November 13, 2019, an association of 13 tribes of California filed a paper with the state attorney general's office taking their own initiative towards sports betting. As per the California Sports Wagering and Unlawful Gambling Enforcement Act, sports wagering would be legal in tribal gambling casinos as well as licensed race tracks. Also, 10% of the gross revenue generated from sports gambling will be reserved for public safety, regulatory costs, mental health programs, and education.
The Amendment would allow players to wager on professional and certain amateur sports. Betting on high school sports and California college team games are prohibited. There is also no inclusion of online betting or mobile betting provisions. If the Amendment is passed, the tribal casinos will be allowed to offer craps and roulette. Similar to ACA, this proposal would have to go through the same process of reaching the 2020 ballot.
The California Online Sports Betting Sites 
With the presence of strong proposals in favor of the legalization of sports betting, we can expect to see a positive response from lawmakers. Once sports betting is legalized in California, we can hope that the lawmakers will support online sports betting platforms as well. Although citizens of California have access to offshore sports betting websites, they are neither legal nor safe. One day, when you are able to access legal sports betting sites, you need to make sure that you choose a platform that is reliable, efficient, and secure. And to ensure the same, below are some key factors that you should look into.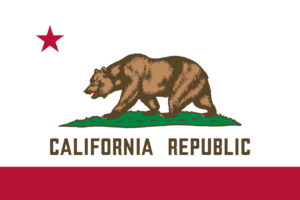 Ensuring that the online betting website has an efficient and versatile payment option will go a long way in providing a secure and comfortable gambling experience. Look at the payment options provided by the platform; you should be able to get payment methods like credit cards, debit cards, mobile wallets, direct transfers, internet banking, e-wallets, etc. Consider the flexibility of a website while offering deposit and withdrawal. Some betting websites lock your deposited amount, and you would not be able to use the money outside the platform. But, some websites allow you to withdraw your deposit money if you do not wish to play more.
Online sports betting platforms have witnessed significant improvements in security. But you should still be mindful of the market reputation of the site. Consider a website, which features SSL-encryption to ensure that your personal information shared with the website is not used by third parties. A secure website will be governed by relevant regulatory bodies and will hold authentic operating licenses.
Exciting bonus offers and promotional programs are the most existing part of online betting platforms. Choose a platform that offers welcome bonuses to newly registered players. The way these bonuses are distributed to the players depends on the casino website. While some provide a welcome bonus immediately after a player has signed up, other platforms require the players to make an initial deposit. For existing players, a reputable online casino website offers free bets, cashback, etc.
Reputation and Legalization 
Considering the market reputation of an online sports betting website is a vital factor. An excellent way to do the same is to check the governing regulatory bodies. Assessing out online reviews is also a great way to verify whether you will have the desired experience. A good platform would have numerous active users and offer versatile payment options and high pay-outs.
Loyalty programs are what online betting platforms offer to strengthen their relationship with existing customers. It is a factor that adds to the overall experience you will have on a particular website.
You may experience some sort of glitch or difficulty while using an online betting platform, especially if it is your first time. A credible online gambling platform has a reliable customer support system. It is developed to answer every query of the customers and ensure they have a seamless experience.
You should pick an online betting platform that offers an extensive range of games. A reputable casino platform knows the importance of providing comprehensive services to customers. So they will have a good collection of betting games for their users to enjoy.
Online mobile betting apps have gained tremendous traction, and all popular casino websites have their dedicated apps. Mobile apps allow users to enjoy their favorite games while on the go to increase their exposure.
Software forms the foundation of any online betting website. Choosing a platform that is backed by advanced software will help you have a seamless betting experience. Consider websites that incorporate software like NetENT, Playtech Casino, Dragonfish, etc.
Impact of Coronavirus on the Legalization of Online Sports Betting in California 
With over 421,462 Coronavirus cases in California, the state has shut down many public places, including casinos. Every year, California generates billions in gambling revenue. But this year, the gambling industry has taken a toll, and the state might think of compensating the lost revenue by legalizing online sports betting. The current dominating gambling organizations may also take their business online to sustain their operations.
Information is a key to the greatest gambling experience ever. With our reviews you will get everything you need to bet on sports online safely and play casino games without any troubles in the following states:
FAQ
Are sports betting legal in California?

No, sports betting is not legal in California. Presently you have the option to access sweepstake websites like FanDuel, FendOff, and DraftKings.
Can I bet legally on horse racing in CA?

Yes, betting on horse racing in CA is legal. 
Is there hope for a 2020 Sports Betting Bill?

The legalization of sports betting in CA depends on whether or not the bill reaches the November 2020 ballot initiative. Once it reaches there, you can expect a favorable outcome by the end of 2020 or at the beginning of 2021. 
Should I be 21 years old to have the right to bet?

Yes, to take part in any legal betting activity, a player has to be 21 years old. 
What companies will possibly offer mobile sports betting in CA?

The industry-leaders of the California gambling industry are the ones who will be jumping first to leverage the opportunity of offering mobile betting in the state. 
Is it legal to use offshore sites for online betting in CA?  

No, using offshore sites for online betting is illegal in California.