Iowa Online Sports Betting: Comprehensive Guide
Iowa has recently joined the states that have legalized professional and college sports wager. But, this is not a surprise given that it's a state with numerous brick and mortar racinos and casinos, to begin with. Also, Iowa is known to be a solid gambling community. The legalization of sports online wagering in the state also includes mobile gambling which means that IA sports betting online is also now allowed.
Out of 19 casinos around the states, 18 of them currently offer legal sports betting online on different websites. Also, there are several stipulations and information that you should know about the newly legalized online casino games which you will learn as you continue to read this article. Shall we begin?
Where and How to Bet on Sports in Iowa Online?
In August 2019, online sports gambling in Iowa was launched. Now the big question for many is where and how to gamble on sport in Iowa online. Here's are the Iowa sports betting rules for setting up an account:
Registration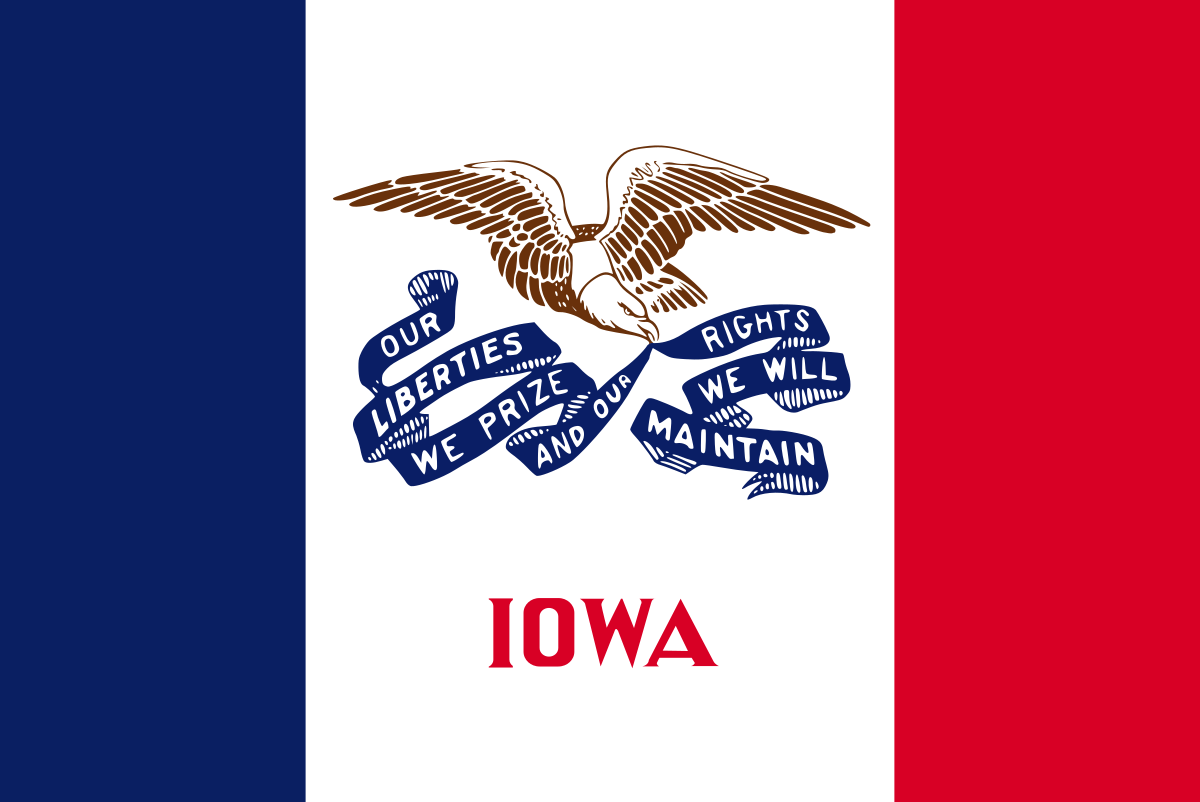 In order to place a bet on mobile sports betting in Iowa, you must first personally go to the casino affiliated with the app that you plan on using. Upon visiting the casino, you must present proof of your age and identity. Personal appearance is required for the registration of an account as of 2020 mostly for age verification processes. Once the account has been made, the customer is now allowed to place a stake anywhere they are in Iowa using internet-enabled devices. If you think that going to casinos personally to register an account is hard, just be patient. In January 2021, this requirement will be abolished and Iowa residents will be allowed to register for an account solely online.
Banking Options for IA Sports Betting Online
For account funding, credit cards are not recognized as a funding mechanism for Iowa sports wagering. But, you will be allowed to link your gambling account with your bank account upon registration to load it with funds. Also, there is no existing regulation from the state that limits the money individuals can keep on their gambling accounts, but they did task the sports betting apps and casinos to create tools that will enable individuals to place a limit on their spending.
Process of Online Gambling
Now for the fun part. You can place your stake online through real money betting sites and apps partnered with land-based casinos where you had your account registered. If you are lucky and you win, your winning will be credited to your Iowa online gambling accounts. There's a catch, customers can only make wagers using their account within the vicinity of the state. All apps are required to have geolocation software to track the physical location of the bettor to make sure that they are gambling within the state since doing so in other states is against the law. Once your location is detected to be outside the borders of Iowa, you will be unable to place a wager.
Consideration when Choosing an Online Betting Site
Not all online gambling experience is made equal so it is important to identify which one is worth using. Here are some considerations that can help you in making that decision:
Banking Methods
It is important to choose a company that enables several payment options and banking methods. The most typical funding methods for gambling accounts are through credit cards. There are also plenty of sports wagering websites that only accept a single type of credit card which can be a hassle. Also, you should also take into consideration the deposits and withdrawal charges of the sports gambling website. The fees of each website vary from one another, so it is always a good idea to go for the one that has cheaper charges.
Online gambling is mostly safe, but it is important to take extra precautions. You can do this by checking the website's security features. They must have an explicit policy against cheating and a mechanism to check whether all bettors are playing fairly. The website must also have a strict policy on private information. It is also a good idea to go for a website with strong data privacy protection since your account will contain funds that can be very tempting for hackers to target.
Promotions and Bonuses
One of the most common ways that gambling websites attract customers is by offering rewards and welcome bonuses. But, it is important to only go for websites that offer realistic promotions. If they offer a 100 to 200% bonus, take it as a red flag and consider using another website instead. Reputable online sports wagering sites or even legal online poker sites do not do this.
Reputation and legalization
Choosing a well-established and accredited sports betting website is important. Since you need an in-person appearance in the state of Iowa to create an account, it is easy to determine whether the website is legitimate or not since they have to be affiliated or partnered with the casino itself.
If you gamble frequently or make big wagers on a website a consecutive number of times, the chances of being invited into a loyalty program are higher. Each website has its own particular way of calculating who will qualify for their program. They also offer varied rewards. In choosing which website has the best loyalty program, you can compare them by looking at how you can qualify, the retention stipulation, and the reward that you will get from it.
From time to time, you may experience technical difficulties or you simply have inquiries that you want to address about the online gambling site, so it is important to pick a site that has easy-to-reach customer service. Their customer service must also have several points of communication, and they should also be responsive.
Choice of Games
There are different games you can play on a gambling site for utmost enjoyment. If you want an online experience closely similar to a casino, you can opt for a website that offers card games. But, if you prefer sports-related gambling, there are specialized sports betting websites that you can consider.
It is a good idea to pick a betting site that has its own app. This will allow you to fully enjoy the betting experience even on your phone.
The betting site software is responsible for giving you a good quality of experience. You can check out whether a website's software is good or not by checking its review and how previous customers like their overall experience.
Best Iowa Sports Betting Apps
Here are some of the top-rated Iowa online sports betting sites that you should check out:
DraftKings Sportsbook – one of the best IA sportsbooks
You can register for a DraftKings Sportsbook betting account by visiting the three locations of the Wild Rose Casinos for age and identity verification. What makes this website great is that it offers flexible banking methods including PayPal, debit cards, and credit cards which is rare in sports betting websites. Also, DraftKings will match 20% of your initial deposit as a welcome bonus, so if you will deposit $100 dollar on your account, you will receive $20 dollars from DraftKings. This is applicable for initial deposits with a minimum of $5 and the bonus shall not exceed $500.
PointsBet Sportsbook is an Australian company that entered the US market at the beginning of 2019. It was launched in Iowa in November of the previous year, and you have to visit the Catfish Bend Casino to create an account for this website. PointsBets Sportsbook offers several promotions, especially for new players. One of the promos that they offer is a sign-up bonus worth up to $250. You can get it if you deposit $50 and bet with $150. The more you deposit, the more bonus you will get.
Hard Rock Sioux City Sportsbook
The Hard Rock Sioux City Sportsbook is a mobile app operated by Gaming Innovation Group. This platform offers bettors with $100 risk-free bet as a welcome bonus. They also have the Rock Star Rewards system which customers can use to redeem products at the Rock Shop, restaurants, and bars.
The Q Casino sportsbook is a licensed platform by the Iowa Racing and Gaming Commission. It is one of the websites that have a quick-to-download and easy-to-use app. They also provide several payment options for easy deposits. Although it is common for websites to offer welcome bonuses for a particular amount of deposits or new players, Q Casino does not have any offerings as of the moment.
The registration for the Elite Casinos Sportsbook can be done in Grand Falls Casino, Rhythm City Casino, and Riverside Casino & Golf Resorts. It is legal and licensed in Iowa, and it offers support for pregame and in-game wagering. You will get a 50% match-up from the Elite Sportsbook on your first deposit.
To register for an account for the William Hill Sportsbook, bettors must visit either of the following Isle Casino Bettendorf, Isle Casino Waterloo, Lakeside Casino, and Prairie Meadows Racetrack & Casino. William Hill Sportsbook is a trusted name in the sports betting industry. They offer a quick payout. They also have excellent customer service that can be contacted through live chat, email, or phone calls. This Sportsbook offers several promotions and bonuses. For new players, you will get $10 upon registration and up to $150 worth of bonuses on your first deposit.
The FanDuel Sportsbook account can be confirmed and verified at the Diamond Jo Casinos. They are one of the best sport betting platforms in the United States because of their generous sign-up bonus that can be as much as a $500 risk-free bet. Aside from that, this platform is easy to navigate which helps improve the quality of experience of a bettor. They also have accessible and responsive customer care associates.
License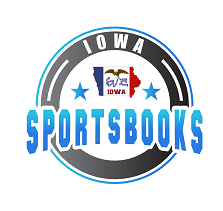 Sportsbook websites can obtain operator licenses to conduct betting through their partnered casino who have licenses to operate from the state of Iowa. These casinos will need to pay a license fee of $45,000 with a renewal fee of $10,000 to be paid yearly. They are also required to abide by the 6.75% tax on the revenues once bets are settled. The licensing for the sportsbook website operation is licensed and regulated by the Iowa Racing and Gaming Commission and several state officers. But, "integrity fees" which are typically paid to professional sports leagues are not stipulated in the last version of the Senate file 617 of Iowa sports betting regulations.
What Types of Bets Does Best Iowa Sportsbook Can Offer?
If you are a beginner in the gambling world, it is important to be aware of the different types of sports bet there is. Here are some of the sports bets offering of Iowa that you should know about:
Parlay bets are characterized by grouping more than two bets in one pick. It is two different picks or multiple ones until the set limit of the sportsbook. The odds for this type of betting modified correspondingly to the total of picks you have grouped together.
Spread betting is a fundamental strategy where the participants are not in possession of the underlying asset which they bet on. Instead, those who spread bets speculate whether there will be a rise or fall in the asset price by using the prices proposed to them by the buyers.
As its name suggests, future bets are wagers made prior to an event taking place. These types of bets are commonly used when predicting who will win in a championship or a series like the World Series or the Super Bowl. Future bets are typically made during the start of a season.
Total betting is a single bet on whether the runs, points, and goals total of a specific game is under or over the prediction of the bettor at the beginning of the game. When using total betting, the bettor must combine the total score of each team after the game finishes to know whether they win or lose.
Teaser bets are similar to parlay bets except they have a little twist in them. They are similar in a sense when you still need to pick two or more groupings in one be but the difference is that you can adjust the stake spread to be in your favor in exchange for a smaller payout. If you want a bet with lesser risk, this one is a good choice. It also means that you will not be getting as much money compared to higher-risk bets like parlay bets.
This bet is characterized by making multi-team bets from 3 to 10 teams. These teams will then be utilized to form as many possible two-team parlay combinations. The money that you will be betting will also be the amount on the bet for your two-team parlay.
The Latest News on Iowa Sports Betting Online Industry
The financial reports from the Racing & Gaming Commission saw that Iowa online gambling was around $368 million in the fiscal year of 2020 on the outcome of collegiate, professional, and high school sports. $223.6 million of this wagering was done online due to the threats from the Coronavirus pandemic. These figures are relatively lower compared to the previous year, but the RGC stated that the sports betting industry of Iowa could have been worse if there was no online betting since establishments are forced to close to prevent the spread of the virus. Worry not, there is hope for recovery for Iowa sports betting revenue seen in the increase of revenue as casinos and sports activities resume again.
FAQ
Is sports betting legal in Iowa?

Yes. As of 2019, Iowa became the 11th United States state who have legalized sports wagering to citizens 21 years old and above. 
Do I have to register to my account in person to bet online in Iowa?

Yes, you have to register for an account in person to bet online in Iowa as it is required by the state's law. The similar law also applies to Rhode Island and Nevada.
Can I play casino games in Iowa?

Yes, you can play casino games in Iowa as long as you are 21 years old and above. 
Is horse racing legal in Iowa?

Yes, live horse racing in Iowa is legal.
What casinos in Iowa will have sports betting?

Here are some of the casinos that has online sports betting: Catfish Bend, Riverside, Rhythm City, Isle Bettendorf, Isle Waterloo, Lakeside, Prairie Meadows
What are the Iowa sports betting tax rates?

The sports betting tax rate of Iowa is one of the lowest rates within the United States at only 6.75%. 
What companies will enter the online sports betting market in Iowa?

Here are some of the players entering the online sports betting market of Iowa that enable  you play for real money: Q Sportsbook, Elite Sportsbook, Hard Rock, William Hill, PointsBet Iowa, DraftKings Sportsbook