Massachusetts Online Gambling: When It Will Be Legal?
Presently, Massachusetts does not offer online gambling. But with the force that the state legislature is favoring Massachusetts sports online betting, we could expect legalization by the end of 2020. Amidst the wait, you can enjoy sweepstakes casino sites and sweepstakes poker sites with daily fantasy sports. In this article, we are sharing everything you need to know about real money online gambling in Massachusetts and other gambling options.
Current Gambling Scenario in Massachusetts
Legal forms of gambling in the state include horse racing, casinos, pari-mutuel wagering, and Massachusetts lottery. Horse racing and pari-mutuel wagering are allowed at two racetracks within the state, including Suffolk Downs and Plainridge Racecourse. And, dog racing is only allowed at Raynham Park. The state legalized horse and dog race betting in 1934. As per the Expanded Gaming Act of 2011, three casinos resorts and one slot parlor is allowed to be opened. In 2015, Plainridge Park Casino became the first slot parlor in Massachusetts. Later in 2018, MGM Springfield and in 2019 Encore Boston Harbor casinos were opened in the state. One more casino is reported to be opening in the southern region, but the license is yet to be issued. Two American Indian tribes are working on getting federal approval and state licensing to open casinos in Massachusetts. These two tribes include Wampanoag Tribe of Gay Head and Mashpee Wampanoag Tribe. The latter acquired federal accreditation in 2007 and got approval for land in 2015. The construction began in 2016, but later the court overturned its approval, and the project currently stands halted. Wampanoag Tribe of Gay Head also faced some legal tiff with the authorities regarding the land in 2013. But in 2018, the tribe announced its plans to move forward with the casino construction at a new location. Sports betting continues to be illegal in Massachusetts, but there could be a change soon. Pioneers in the sports and gambling domains in Massachusetts have already publicly shown their support behind the legalization of sports gambling. Encore Boston Harbor Casino, Draftkings, Boston Red Sox, and New England Patriots are a handful of organizations that supported the legalization in 2019. Despite this support, there is no bill in the motion, so there is still a lot of work to be done before some serious traction can be created to bring the desired change.
A Brief Guide to Choose a Reliable Online Betting Platform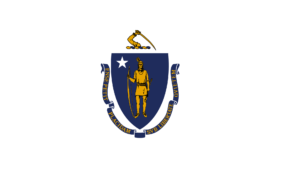 Massachusetts online sports betting sites can be a reality for the state in 2020 as the public has been receiving positive responses from the lawmakers. A prominent reason that the state is taking time to make a decision is that the legislative session of Massachusetts ends on July 31, 2020. We can only hope that online betting will make its way to the final bill ready to be signed by the state's governor. When the legalization occurs, it will open new avenues for gambling enthusiasts. There will be tons of legal sports betting websites, but how will you choose the best amongst them?. Below are certain factors that you should consider when assessing online sports betting apps.
One of the reasons people avoid online betting is the fear of losing their money to digital scams. So a secure and efficient banking system is the first factor of consideration. Choose a platform that offers different payment options like debit cards, credit cards, direct transfer, e-wallets, mobile wallets, internet banking, etc. Deposit and withdrawal are two key components of online betting websites. In some sites, once you have deposited the initial amount, you cannot withdraw it and can only spend the money on gambling activities on that site. However, some websites are flexible and allow you to take back your deposited amount as well.
The benefits of online betting sites come with the risk of exploitation. You can mitigate this risk by choosing a reputed and reliable online sports betting app. A secure betting website will be regulated by accredited bodies. Also, make sure that the site possesses a relevant license to operate. SSL-encryption is another important factor that ensures the data you share with the website is not shared with any third party.
Contrary to brick and mortar casinos, online gambling sites consistently offer interesting promotional programs and bonuses. Good websites provide a welcome bonus to their new members. The way these bonuses are offered depends on the casino websites. Sometimes, sites give you a welcome bonus soon after you have signed in, other times, you have to make an initial deposit to get your bonus.
Reputation and Legalization
Do not fall for the hyped-up sales pitch; instead, focus on the market reputation of the online gambling website. Go online and check out the reviews posted by the users. It is an excellent way of understanding the kind of experience a betting platform offers. Look out for the active users; more the users, the higher will be the reliability of the website.
A lot of real money betting sites offer their long-term players with loyalty programs. The benefits of this program can come as bonuses, free spins, or any offers. Look out for such programs as they add to the overall user experience.
At times, you may find yourself experiencing a hurdle in understanding certain aspects of the online betting platform. Reliable websites always offer staunch customer support that is set-up to solve the issues of the users as quickly as possible.
Today, customers expect versatility from online real money betting websites. Choose a betting platform that offers an extensive collection of online casino games. This will allow you to enjoy all your favorite betting activities with just one login.
The emergence of mobile betting has taken the concept of online betting a notch higher. A majority of reputed online betting websites offer mobile apps to widen their audience  reach and improve customer experience.
The kind of software online betting websites support makes a significant impact on the experience you get. Ensure that the website is developed on the most advanced software. Give priority to betting wesbites that embed software like NetENT, Novomatic, Evolution Gaming, Playtech Casino, etc.
Online Options For Sports Betting In Massachusetts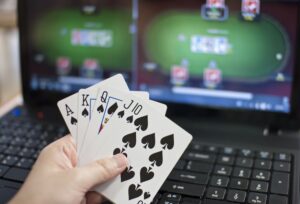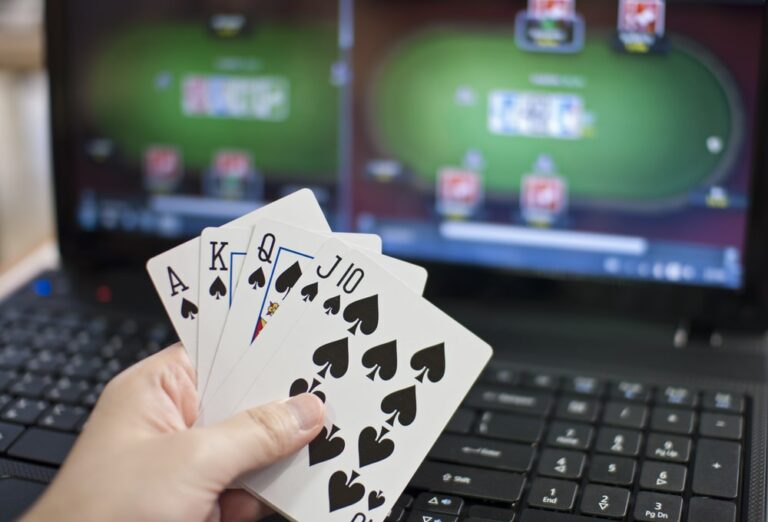 Sweepstakes poker websites are legal across 49 American states that include Massachusetts. These websites offer users sweepstakes models instead of the real-money casino model. In this, the users have to buy coins to play games, but they cannot use real money to place bets. The sweeps coins in sweepstakes poker websites cannot be redeemed for cash, but they can be used as virtual currency on the website. LuckyLand Slots and Chumba Casino are the two most popular sweepstakes casinos in Massachusetts. These sites offer a wide range of betting games, including roulette, video poker, video slots, blackjack, and roulette.
People who love playing slots can enjoy the same on LuckyLand Slots. You get login bonuses as well as free play tournaments. The interface of the website is straightforward and intuitive. The payment process of LuckyLand slots is extremely straightforward.
It is the most popular sweepstake casino available for users in Massachusetts. It allows players to enjoy roulette, video slots, video poker, and blackjack. On this website, you get sign-up bonuses daily, enabling you to prepare yourself for when the betting games are legal. Once you have made the deposit, you can play all the aforementioned games in an intuitive and engaging interface.
Coronavirus Impact on The Legalization of Online Betting in Massachusetts
The state gathered a lot of revenue from its offline casinos. But the spread of coronavirus has forced these casinos to shut down temporarily, impacting the influx of revenue. The closed doors of brick and mortar casinos have ameliorated the probabilities of legalization of online casinos. The state might think of compensating its lost revenue by providing users access online casinos. Since players can visit online casinos without any physical barriers, there will be no hindrance in the revenue generation.
FAQ
Are sports betting legal in Massachusetts?

No, sports betting is not legal in Massachusetts. But you can enjoy sweepstakes casinos and poker using virtual currency.
Can I bet legally on horse racing in MA?

Yes, you can bet on horse racing MA. In 2020, you can also legally participate in online wagering on horse racing through certain betting sites. 
Is DraftKings legal in MA?

You can enjoy daily fantasy sports via DraftKings legally in the state. Players are allowed to use all major features of the platform except for sports betting. 
Should I be 21 years old to have the right to bet?

Yes, you must be 21 or above to legally bet in Massachusetts casinos. 
Where can I place sports bets in MA?

Offline or online sports betting is not legal in Massachusetts. Although the bill for sports betting is up for discussion in the legislature, there is no certainty when it will be passed. 
What companies will possibly offer mobile sports betting in MA?

Considering that Massachusetts is close to legalizing online betting, the dominating brick and mortar casinos will be the first ones to come up with mobile sports betting. 
Is it legal to use offshore sites for online betting in MA? 

No, accessing offshore websites is not legal in Massachusetts.