North Carolina Online Sports Betting Market
North Carolina has two land tribal casinos: Harrah's Cherokee Casino Resort and Harrah's Cherokee Valley River Casino. The House of Representatives of the State passed a law, which allows you to make bets on horse racing and sports in these two casinos. Only offline sports bets are legalized all around the state. Online betting is limited by daily fantasy sports and online lottery. Read more about online sports betting in North Carolina in this article.
Best North Carolina Online Sports Betting Sites & Apps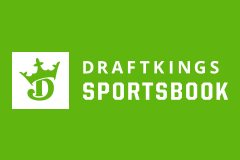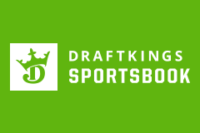 DraftKings Sportsbook Online Review
$25 Sign up bonus
20% Up to $500 Deposit Bonus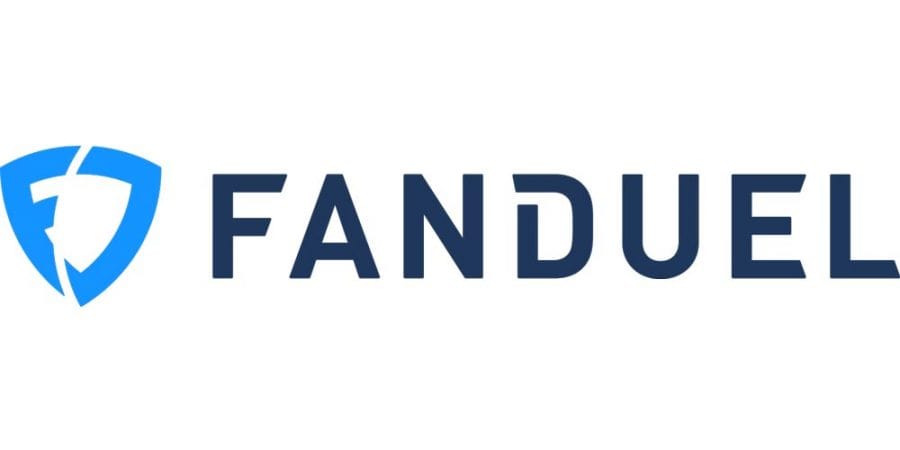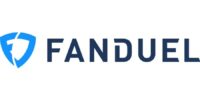 FanDuel Sportsbook Review & Bonus Code 2021
Return to Sports Promo
Multi-Sport Parlay Insurance
Home Run Challenge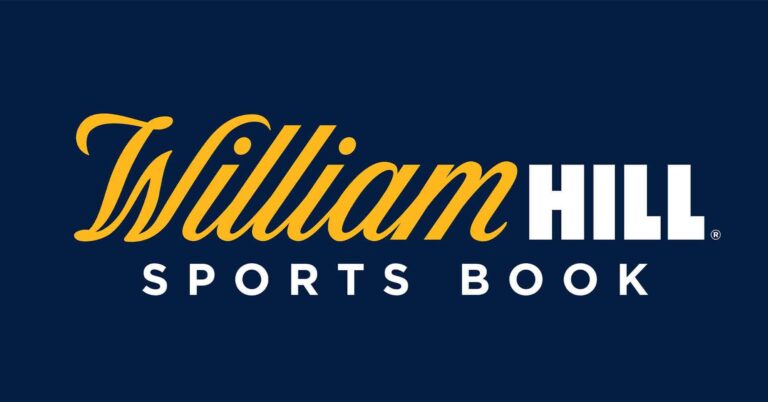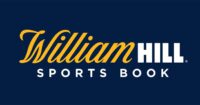 William Hill Sportsbook Review & Bonus Code 2021
Flash Odds Promotions
a 100% cashback bonus on Saturdays
The History of North Carolina Online Sports Betting
The first laws which were passed regarding gambling in North Carolina date back to the 1700s. All forms of gambling were banned in 1791. The first steps to legalization were made in 1945. The laws that allowed state lotteries and bingo games were passed at that year.
Harrah's Cherokee Casino began offering table games in August 2012, and the casino was founded in November 1997. Harrah's Cherokee Valley River Casino started operating in September 2015. In 2018, North Carolina began the process of legalizing gambling. Sports betting in tribal casinos was allowed in North Carolina on July 30, 2019. This was facilitated by the passage of the bill № 154 on July 16, 2019. This decision made North Carolina the 17th US state which legalizes casino and enter the US sports betting market.
North Carolina Sports Betting – How it works?
Offline bets on sports and horse racing are allowed throughout North Carolina. The new law does not contain any restrictions on the events on which bets can be placed. Players are free to bet on the outcome of student sports, which is prohibited in many other American states.
North Carolina has no laws that prohibit the gambler from betting on sports at local tribal casinos. This is a type of American casino, which are located on Indian reservations in the United States. They have their own independent legislation and fiscal incentives.
The two tribal casinos are named Harrah's Cherokee Resort and Harrah's Cherokee Valley River. They can be found in Cherokee and Murphy districts, away from crowded urban areas. Harrah's Cherokee is located west of Asheville, near Maggie Valley, and Harrah's River is situated in Murphy. Online betting is limited to daily fantasy sports and online lotteries. FanDuel and DraftKings are the most popular fantasy sports objects used in North Carolina. Also, it is currently prohibited to play online poker. North Carolina casinos have earned $393 million in revenue during the past year. You can create your own gambling account when you are 18, but you can start betting only if you are 21 years old.
Choosing the Best Online Sports Betting Site
Seeing the positive response from the lawmakers, online betting can be expected to be legalized in North Carolina in 2021. After that, a large number of online betting platforms will appear. It is important to learn how to choose safe sites. In order to select a quality online platform, each player should carefully consider the following characteristics.
People are afraid to place bets on the Internet because of scammers. There are different methods of withdrawing money: direct transfer, e-wallets, mobile wallets, Internet banking, debit cards, credit cards, etc. Reliable website offers all these methods of getting money out. The most credible options are PayPal and Internet banking. The efficiency of deposits and withdrawals is an important factor. Pay attention if the site allows you to withdraw money when you finished playing and want to close your account.
The websites of sportsbooks have to offer strict security measures for their users. They should develop a special online application that will ensure the reliability of online betting. Accredited bodies will monitor online betting websites. Each site should be licensed to work. The best way to entrust your data to a website is SSL encryption, which guarantees the protection of your personal information.
Promotions and bonuses are the most crucial factor for punters who want to play more and get free rewards. Online sportsbooks represent their concern regarding newcomers and their adaptation on the site through different kinds of welcome bonuses. For example, they can offer a 100% risk-free bet to their new players. You can find different promotions listed on the website of the sportsbook and compare them to other sites in order to choose the best one with the higher bonuses. However, you should pay attention to rules and policies that are related to these bonuses, as often it is not as simple as it seems.
Reputation and legalisation
There are several ways in which you can check the reliability of online sportsbook. If you have doubts about the casino and its reputation, you should read the reviews of real players about it. Also, the online sportsbook should operate under the license, and all details have be found on their website. But first of all, you should be aware of the current situation with legalization of online betting in your state, so it is not legal in your area, there is no way that you can find trustful online casino, as they are not allowed.
Good betting sites provide different types of betting. They cover a wide range of events. This gives users the experience and opportunity to play all their favorite games on one site. You should always check the variety of games before registration, as most sportsbooks have the same basic choice, but there are a lot of cases when some games are unique and can be found only on the particular website.
The gambling industry is constantly evolving, so customers are looking for professional support. Help is needed for both: beginners and experienced players. Support staff will help you in the betting process and in solving any problems, regarding the process of playing on their website. You can check ways in which you can reach Support Department on the website, and choose your preferable method.
Solid sportsbooks and casinos always have various loyalty programs to reward and encourage their regular players. If you want to get benefits from your loyalty to the particular website, you should check offers that online sportsbook have for such cases. The most basic kind of loyalty programs is VIP bonuses for experienced players that devoted much time to betting on this website.
Mobile apps are useful for those who want to place bets and control all aspects of the process of playing in the fastest way. Choosing a solid sportsbook you have to check if this site offer the option to download the mobile app, and if this app is supported by the platform of your device. Also, there are some technical aspects that you can find in reviews of other users in order to make sure that this app will not slow down the operation of your device.
When online sports betting will be legalized throughout the state of North Carolina, many new websites will appear. Kind of software has a significant impact on your gambling experience. You should check what kind of software the website uses to make sure that it is provided by reliable companies like NetENT, Novomatic, Evolution Gaming, Playtech Casino, etc.
Impact of Coronavirus on the process of launching of online sports betting in North Carolina
Coronavirus pandemic has had a significant impact on the gambling process in 2020. Betting turnover has been reduced by over than 50 %. Volumes of bets dropped because most sports competitions have been stopped. A significant part of sports stakes are made in offline casinos, most of which are currently not working or empty. North Carolina is no exception to this. It must be noted that the lack of money in the state budget can be compensated by legalization of online gambling. This fact should speed up the process of passing the law regarding online betting in North Carolina.
Safe Sports Gambling and Sharing Personal Information
In order to legally bet on sports in North Carolina, you must be physically present within the borders of this state. Players will need to share personal information with the sportsbook during the registration process. You should state your name, address and your social security number (the last 4 digits).
Through these actions, you will confirm that you are 21 years old and have reached the legal age for betting. Casino use geolocation software to check that you are actually in North Carolina. If your location is not confirmed, you will be locked out. In order to protect your personal information, you should use only reputable and licensed betting sites.
Types of Sports Bets Available in North Carolina
The most common types of bets in North Carolina are moneyline, total and parlay. Other types of gambling like spread, teaser, overshoot and round-roller are also popular. Players can bet on a lot of sports: football (Soccer), hockey (NHL), basketball (NBA), tennis, etc.
FAQ
Is sports betting legal in North Carolina?

Yes, it is legal in NC.
Can I bet online on sports in North Carolina?

No, you can not bet online on sports in NC.
When will mobile betting launch in North Carolina?

Mobile betting is expected to be launched in NC towards early 2021.
Can I bet on horse racing in North Carolina?

Yes, I can bet on horse racing in NC.
Should I be 21 years old to have the right to bet?

Yes, you should be 21 years of age or older to be able to bet on sports. You can create a game account at the age of 18, but without the right to bet on sports.
Which companies will offer mobile sports betting in North Carolina?

FanDuel and Harrah's are expected to offer mobile sports betting in NC.
Is Mybookie legal in North Carolina?

No, Mybookie is not legal in NC.
Is it legal to use offshore online betting sites in North Carolina?

No, it is illegal to use offshore online betting sites in NC.